Tottenham have suffered a fresh injury setback with captain Hugo Lloris's return from a dislocated elbow set to be delayed following surgery.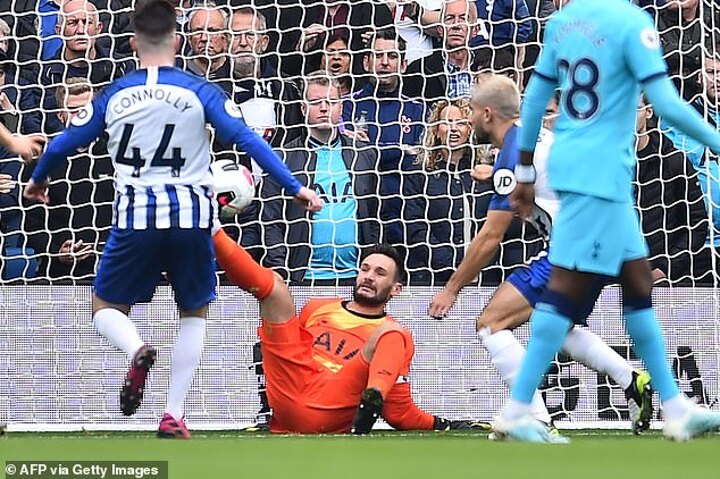 The Spurs goalkeeper had an operation on his 'unstable' left arm in recent days. He was originally ruled out until January at the earliest after an awkward fall during their 3-0 defeat by Brighton last month.
Manager Mauricio Pochettino admitted on Friday that Lloris is 'suffering' as he recovers from the injury, which Spurs had thought would not require surgery.
His assistant Jesus Perez said 'apparently yes' when asked whether Lloris will now be out for longer than first anticipated.
'They went to get another opinion after a few weeks, about just how it was healing and for our keeper they needed to repair somethings in his elbow and that's why it may take a little bit longer,' he said. 'But we don't know yet.'