Jan Vertonghen was so furious about his omission from Tottenham's season opener some of his teammates were surprised he stayed to watch the game.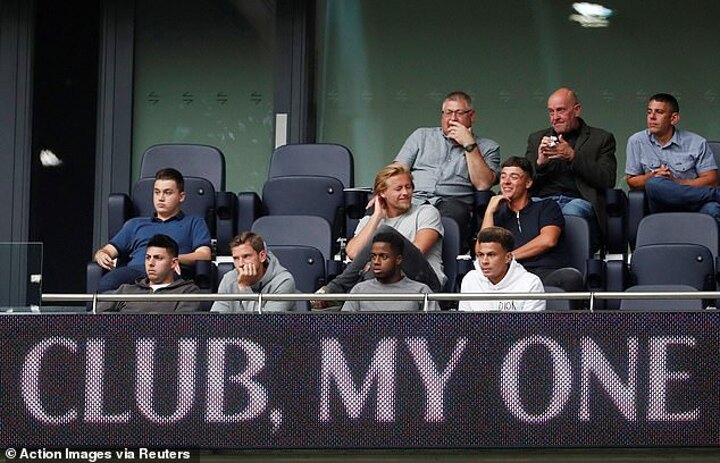 Manager Mauricio Pochettino was unimpressed with the centre-back's fitness following Spurs's pre-season and made an example of him by leaving him out of the 3-1 win against Aston Villa on Saturday.
Vertonghen insisted after the game that he was not injured and was described as 'fuming' at Pochettino's decision to leave him out of his squad altogether.The Belgian's unhappiness was clear to see as he watched on from the stands.