Download App For All News
Who will win the Golden Glove of 2018/19 Premier League? Lots of AFers voted their choices.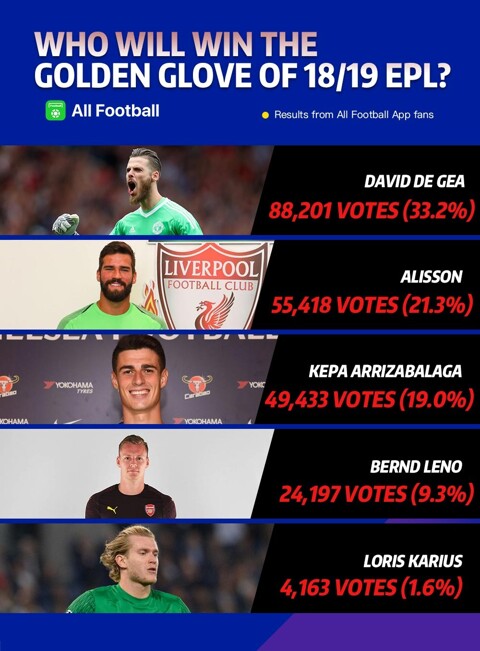 David de Gea got 88,201 votes, ranking 1st. While Alisson, Kepa and Leno ranked 2nd, 3rd and 4th respectively.
Also, 4,163 Afers believed Karius would win the award.
So what's yours?