We love Xavi. You should love Xavi. Everyone should love Xavi. If you don't, we're not sure we want to be friends with you.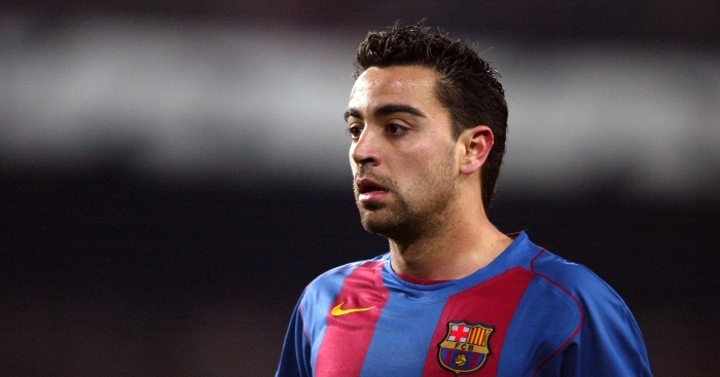 We could have written 1,000 words explaining exactly why you should love the Barcelona legend – who is now performing miracles as their manager – but who can say it better than the players, coaches and managers to have watched the great man up close?
Here are 17 quotes to sum up his brilliance as a player.
Lionel Messi
"He is the best player in the history of Spanish football."
Cesc Fabregas
"One of the big mistakes people make is to talk about who can be the next Xavi, to keep looking for him. We waste time constantly looking for the replacement for Xavi. There will never be another Xavi."
Hristo Stoichkov
"From the very first game to the very last game he has been the most decisive player at Barcelona, the player who has done more for Barcelona than anyone else, the player who has lifted more trophies than anyone else, ever. That's Xavi Hernandez. There will be a Before Xavi and an After Xavi."
Andres Iniesta
"I have run out of compliments for him. There is no-one who can compare to what he represents as a person and a player. His statistics, the years, the feelings he conjures up, his way of doing things are beyond words."
Jorge Valdano
"If football was a science, Xavi would have discovered the formula. With a ball at his feet, no one else has ever communicated so intelligently with every player on the pitch."
Pep Guardiola
"I hope future players learn from him in the way that I learned from his love for the game. There wasn't a single day went by when I didn't see him enjoy it… He is the most amateur player I know, and at the same time the most professional player too, such is his love for football."
Santi Cazorla
"There will never be a player like Xavi. I was fortunate to play with him and I learned something new every day. He's a player that made the difficult look easy, simplifying everything."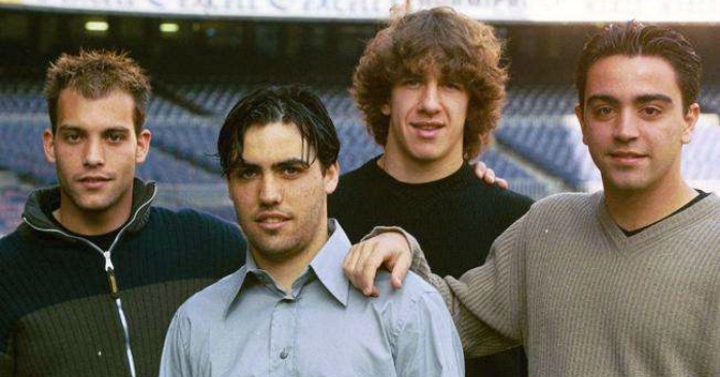 Julen Lopetegui
"Xavi changed football. He helped us to build, or to see, a new player profile that ended up running through all levels of the national team. He killed off the myth of physicality being above all else and opened people's eyes to the qualities of small, technical players, proving that you can attack and also defend with the ball."
Sergio Ramos
"Football in its purest form."
Carlos Marchena
"He made it possible for Spain to throw off its complex and look other successful teams in the eyes. It is hard to say something new about him as a player, but he was a footballer who always made his team-mates better."
Jamie Carragher
"He is the best Spanish player of all time and the finest midfielder of his type I have seen… We don't make players of that type in Britain."
Joan Laporta
"Xavi is the defender of the values of the greatest Barcelona team in history. He is the personification of a model based on effort and a commitment to touch and technique, that exquisite eye that Barcelona projected around the world."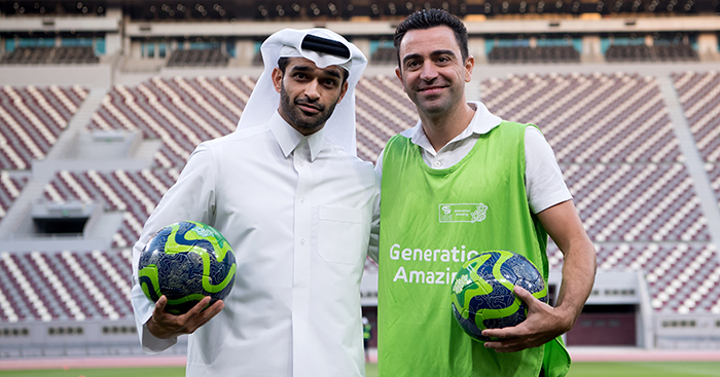 Thiago Alcantara
"Xavi is eternal… He is football. He is one of those players that has made Barcelona what it is today."
"He is one of the few footballers left who are truly interested in football in its purest sense and that's why he wants to carry on helping the game, working in football."
Carles Puyol
"The motor, the style, the brain of one of the best Barcelona teams in history."
Johan Cruyff
"If Xavi has a bad day then Barcelona do not play half as well. He is the one that sets the rhythm of the game. His play allows the team to function. He's different."
Joseba Etxeberria
"I have only ever seen one player, and that's him, who can move all 22 players on the pitch as he wishes, to his rhythm. For a player like Xavi not to have won the Ballon d'Or is an insult to football."