The general director of Atlético Madrid travelled to Paris on Tuesday and met with officials at PSG but their stance remains the same. Cavani isn't leaving.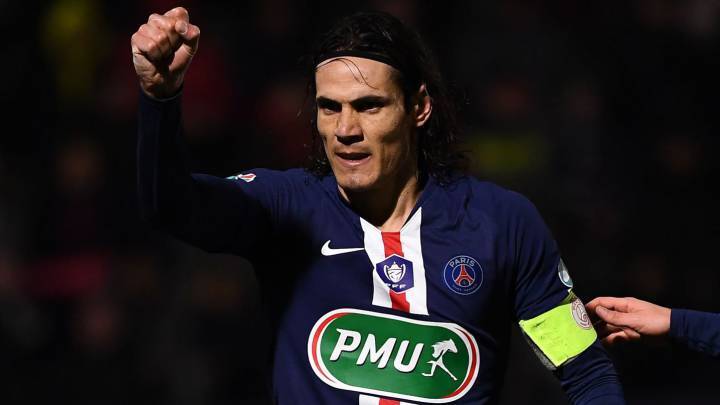 Diego Simeone has made his transfer request clear this winter. Cavani or Cavani. There is nobody else he wants. The striker is the one player Cholo has asked for in the January transfer market. Atlético Madrid have a problem with signing the PSG attacker as it would push them over their salary limit and signing a player of his stature will not be easy.
Negotiations have been taking place for some time between the club's sporting director, Berta and Leonardo, who hold the same role for PSG. The Spanish Super Cup was just a parenthesis in talks and they both remain immersed in a potential deal.
Gil Marin travelled to Paris for a meeting with the ECA, the European Club Association, along with Premier League sides and Juventus along with PSG. Gil Marin spoke with representatives from the Paris club although their stance is clear too; Cavani is going nowhere.
Atlético are aware that the clock is ticking on the transfer window and they would like to speed up talks. Cavani wants a move and he is the one pushing the deal forward but signing a player from PSG if they don't want to sell is not easy. Sources close to talks say they have to take it slowly, one day at a time.
With time ticking, Atlético Madrid have their several options for players to leave the team. Cavani is the only one they are thinking of bringing in to strengthen the squad. At the club, they are aware the only players of Cavani's ilk can improve the squad and that's who they are after.