FC Dallas striker Ricardo Pepi, who made his US national team debut earlier this year, has ambitions to play in Europe, with Real Madrid being among his dream destinations.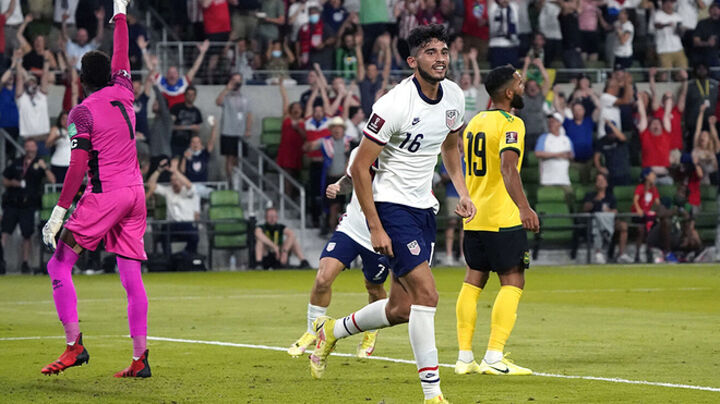 The 18-year-old striker made his MLS debut for FC Dallas back in 2019 when he was just 16 years old and is now a regular in the team. This season Pepi has scored 13 goals in 27 games for his club, as well as three in three for the USA.
Although he is still very young, he feels the time is approaching to broaden his horizons and Europe is very much on his mind in the near future.
"I think it's a good time to [go to Europe], to make that leap, but we have a league [carrying on]. There are still six or seven games left with FC Dallas and I think if the opportunity comes and everything presents itself to go to Europe, it would be a good opportunity," Pepi told TUDN.
"Yes, [the Eredivisie] is a league where there are many young players.
"I'm obviously a young player who has to grow a lot in football, obviously the plan would be to someday play in Real Madrid, Chelsea, any big team, but it is a league with a lot of potential and that helps young people a lot. I think there is a lot of interest."
There have been rumours of interest from Ajax, which Pepi would obviously view very favourably, but as he turns his attention to Europe, many of its clubs have already been tracking him.