While the contract of Diego Godin is set to expire at the end of the summer, the Atletico Madrid captain is set to remain quiet about his future in the coming months for the good of the team.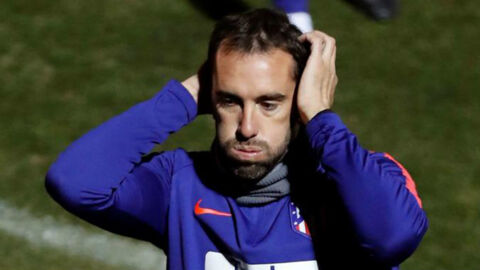 The defender, who has become an icon at the club following his consistently excellent displays over the years, is heavily linked with a move away from the Spanish capital.
The player is a highly-wanted figure, even more so due to the fact that he will be free to leave at the end of the season.
Inter Milan are said to be the club most likely to pounce for the veteran defender but Godin, as a responsible captain, does not want to fuel any fires.
Atletico Madrid's supporters, however, are not so keen to hide their feelings.
Fans of Los Rojiblancos have organised a protest outside the Wanda Metropolitano ahead of the team's match on Sunday against Levante to voice their demand to keep the player tied down beyond the summer.