Before training today Leo Messi received yet another award, the 'Premio Aldo Rovira', after being named the best player of last season. This prize was voted on by journalists last summer and the little Argentine was crowned the winner.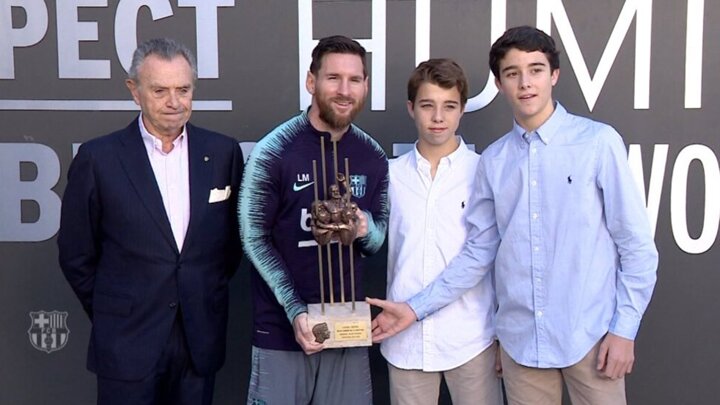 This isn't the first time Leo has won the award - he did so last year as well - and it's sixth overall: 2009/10, 2010/11, 2012/13, 2014/15, 2016/17 and 2017/18.
The 'Premio Aldo Rovira' is in its ninth year after being created for the 2009/10 season. Messi has won it on every occasion except for in 2011/12 (Éric Abidal), 2013/14 (Javier Mascherano) and 2015/16 (Luis Suárez).
The award was created by former FC Barcelona director Josep Lluís Rovira in honour of his son, Aldo, who died in a motorcycle accident in March 2009.
2009/10 Leo Messi
2010/11 Leo Messi
2011/12 Éric Abidal
2012/13 Leo Messi
2013/14 Javier Mascherano
2014/15 Leo Messi
2015/16 Luis Suárez
2016/17 Leo Messi
2017/18 Leo Messi