As the coronavirus outbreak continues to spread across Europe, the mayor of Liverpool has questioned whether it was wise to allow thousands of Spanish fans into the city just weeks ago.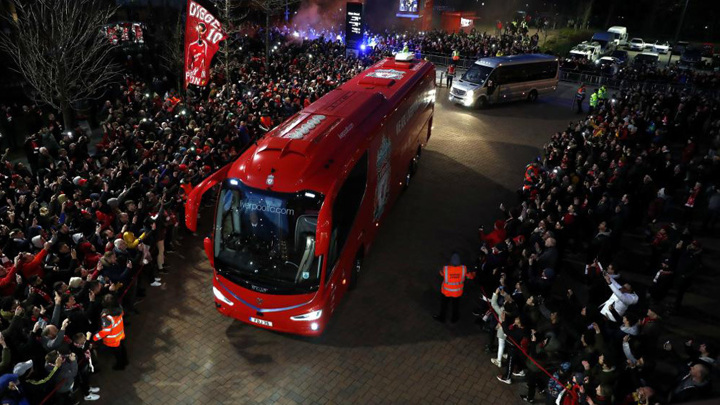 Atletico Madrid supporters travelled to Liverpool as the two sides met at Anfield for the second leg of their Champions League round of 16 tie.
As Liverpool mayor Joe Anderson tweeted about the rise of cases of COVID-19 in his city, several people replied to him, perplexed as to why Spanish fans were permitted to arrive in their thousands
"I couldn't agree more, but a decision sadly that was not mine to take, now we have to deal with today and tomorrow not yesterday. I just want people to think, about others," Anderson wrote.
While stadium closures were enforced in Spain, Atletico supporters were free to travel to the UK and Anderson feels it was the wrong decision.
"We argued at the time that it was very strange that the Madrid fans weren't allowed into their own stadium but could travel all the way to Liverpool and go to Anfield," he told the Liverpool Echo.
"I do think the government didn't take firm action fast enough and seemed to be reluctant to do anything to worry people or affect the economy at the time."
"Liverpool is certainly entering a spike now, we are seeing cases grow quickly and spread across the city."