Real Madrid have invested significant finance into the development of both Vinicius Junior and Rodrygo, and the latter was pictured with club president, Florentino Perez, at the Estadio Santiago Bernabeu on Thursday.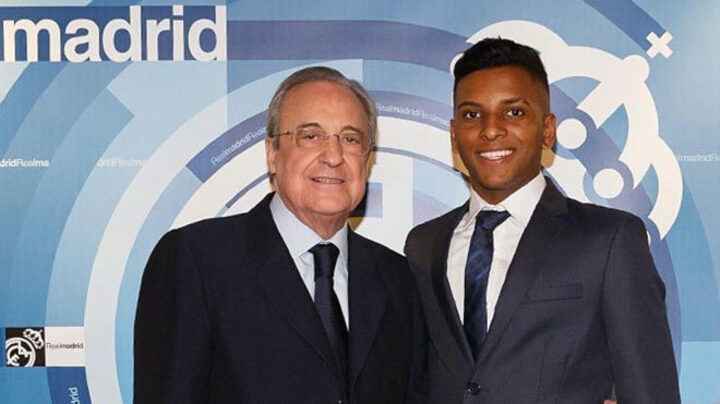 The 17-year-old was in attendance to watch the Copa del Rey clash between Los Blancos and Melilla, rather like Vinicius Junior did before him in December of 2017 when he was a guest of Perez to watch the Clasico.
It's been quite the week for the Santos prodigy after he finished fourth in the running for the Kopa Trophy on Monday, an award which was eventually handed to Kylian Mbappe.
The fact that the Brazilian teenager is widely seen as so close to the Frenchman is a real source of encouragement for those within Valdebebas who feel as though both Vinicius Junior and Rodrygo will spearhead the next great era at the Santiago Bernabeu.
Having quashed speculation that he could arrive in Spain as early as January, Rodrygo was merely paying a flying visit to his eventual new home, but the pictures with Perez do serve to make the transfer seem all the more official to supporters, even if legally the documents had all been signed back in June.