According to ESPN, Ronaldo is the most famous athlete in the world while Messi ranks 3rd in the list. Basketball player Lebron James is the second famous person in world sports.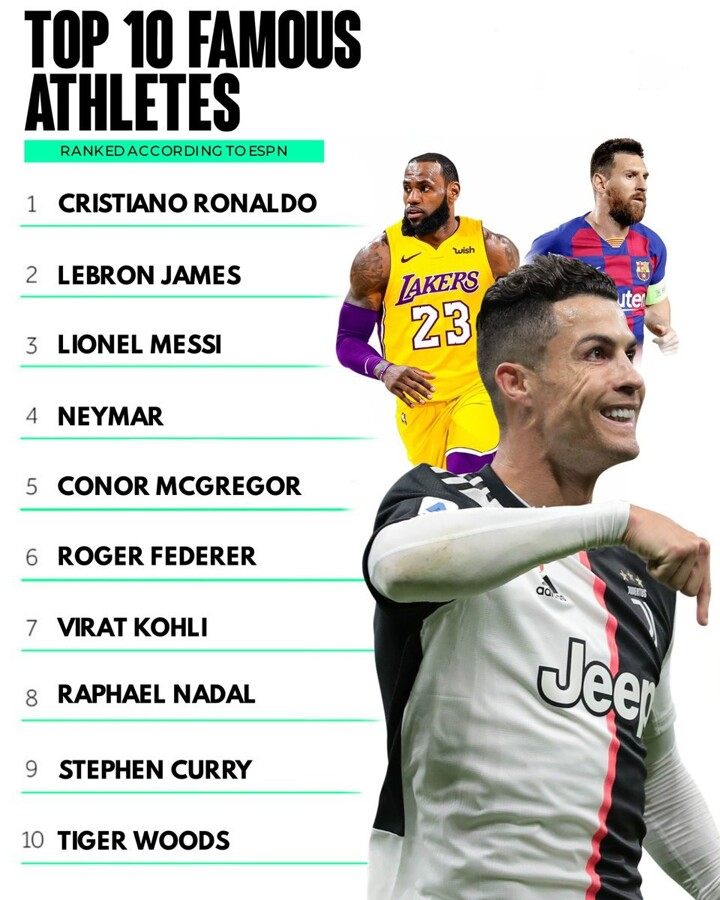 PSG and Brazil star Neymar is ranked 4th as there are these three footballers on the top 10.

Do you agree with this ranking?