Real Madrid closed the tie with another win against Melilla, and though Marco Asensio and Isco were excellent, Vinicius' performance was hit and miss.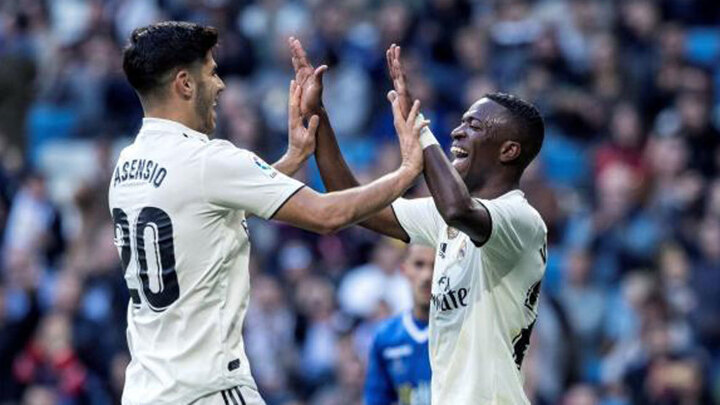 His soon-to-be attacking partner Rodrygo saw him from the stands, and Vinicius didn't stop trying all afternoon, but seldom did things turn out as he wanted.
An assist to Asensio for the 2-0 was impeccable, however, his collection of bad passes and poor finishing disappointed the Madridista public (55,000).
He missed three clear chances and made easy passes look difficult.
Will he learn to be more effective?
Javi Sanchez took something from the Estadio Santiago Bernabeu that he can boast about for all his life.
Scoring a goal with the Real Madrid shirt.
He is beginning to hit the heights, so much so that Solari prefers him over Jesus Vallejo.
Almost in mid-December, Vallejo played his first game of the season.
Solari has left him out of the Club World Cup to include two injured players; Nacho and Casemiro.
Traditionally, La Fabrica has tried to take advantage of the opportunities offered in these Cup matches, and Solari gave four players their debuts in this round: Javi Sanchez and Cristo in the first leg, plus Fran Garcia and Fidalgo in the second.
The Argentine wants to take care of and give life to his youngsters at the elite level.