Transfermarkt listed the most valuable players aged 34 and older as Cristiano Ronaldo on top.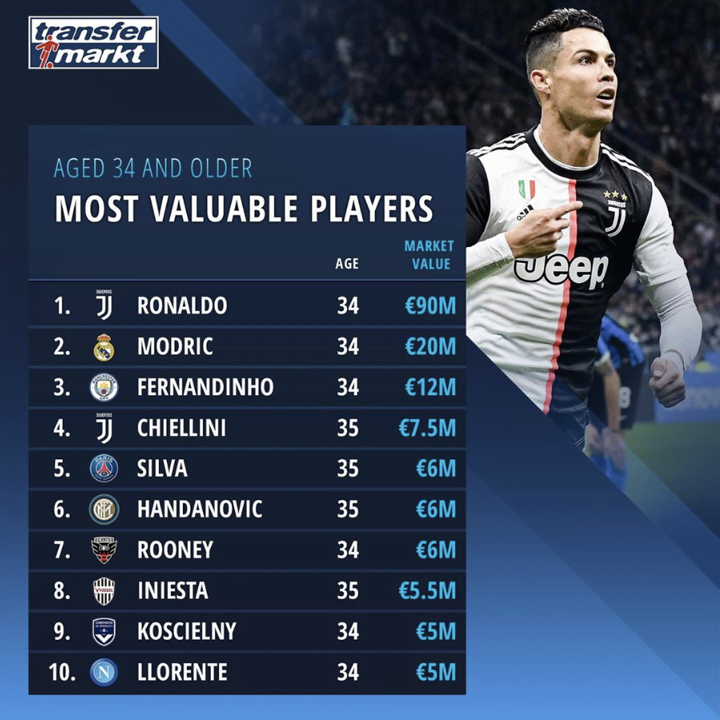 Ronaldo is now valued €90m, far more valuable than the others. The Portuguese Juventus fellow Chiellini now valued €7.5m.
Real Madrid midfielder Modric has a value of €20m, ahead of €12m-rated Fernandinho.
Thiago Silva, Handanovic, Rooney, Iniesta, Koscielny and Llorente are also in top 10.