Max Allegri admits there was a little more pressure' on Juventus after their dire Serie A start, so he hopes the 3-0 Champions League win away to Malmo can be a turning point. 'The clean sheet takes away some anxiety.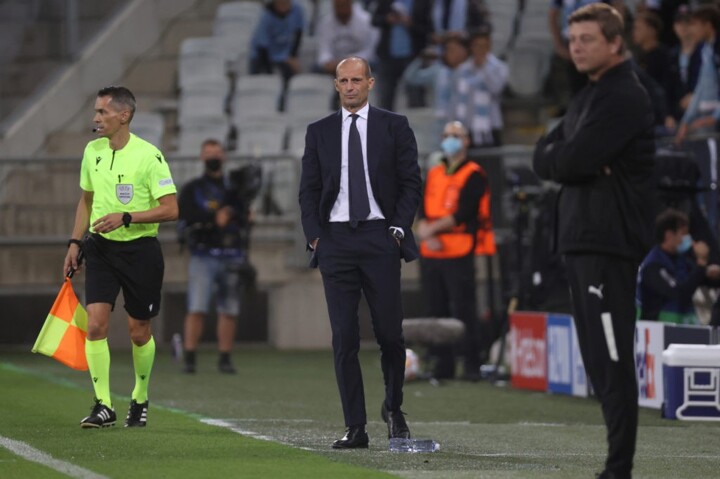 The Bianconeri got their first win of the season and started the Champions League on the right foot, with a comfortable 3-0 result away to Malmo.
Alex Sandro's header opened the scoring, followed by a Paulo Dybala penalty and Alvaro Morata strike.
"When you play in the Champions League, there is always some tension in the build-up, especially when playing away from home and there was naturally a little more pressure after three Serie A games in which we didn't do that well," Allegri told Sport Mediaset.
"The lads played well on a technical level, we could've done better with some situations in the first half. We need to improve, but this doesn't change the work we started on July 14.
"Results affect the way your work is judged, but we must do well to retain a balance both in defeat and above all in success."
It was also notably the first Juventus clean sheet in all competition since March 2.
"That is a sign too. I told the lads at half-time to end the game without conceding, as it takes away some anxiety. Szczesny did well today, it was important to get this victory, otherwise the winless streak was going to get a bit too long!
"The psychological aspect is 90 per cent of sport, because when you make individual errors like we did so far this season, it makes us see things negatively.
"I told the lads, when we had the chase back to win the Scudetto, we lost to Sassuolo after wasting about eight chances, but in the second half of the season we beat Sassuolo completely against the run of play. That was not a great Juve performance by any means, we played better the first time, but the result makes you see things differently."
Elsewhere in their Champions League group, Romelu Lukaku came to Chelsea's rescue, scoring the only goal to beat Zenit St. Petersburg 1-0 at Stamford Bridge.
Juventus resume their Serie A campaign this weekend against Milan, who have a 100 per cent record.
"Milan are very strong and going through a period of great enthusiasm, so it's motivating for us to know it's an important match."