Juventus coach Massimiliano Allegri has labelled his team as fortunate for having Cristiano Ronaldo in their squad.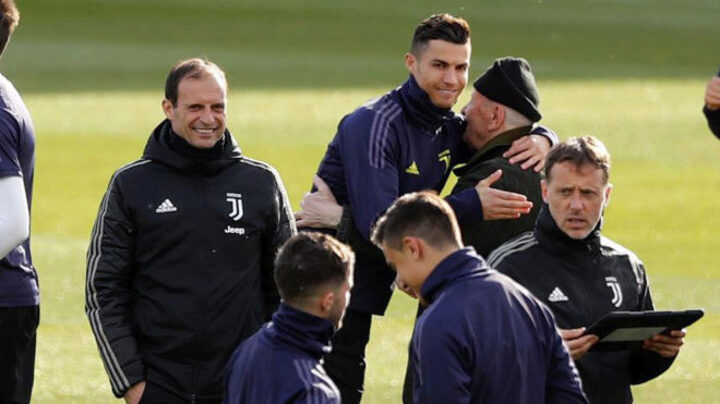 The Portuguese forward has already scored four goals in the knockout stage of the Champions League, having hit a hat-trick to knock out Atletico Madrid in the last round, as well as finding the back of the net in the quarter-final first leg away at Ajax.
"Cristiano has this extraordinary quality, which is that when the match arrives, he changes," said Allegri.
"You can see it in his face. He's in better shape physically than he was last week.
"I can say that it would have been weird if Juventus were knocked out from the Champions League with a single goal scored by Cristiano.
"He then scored three against Atletico and one at Ajax.
"Fortunately, we have Cristiano [at Juventus]."