Inter finish the season just one point off Scudetto winners Juventus, but Antonio Conte insists 'there's still a large gap' between them. 'We received no protection from the club.'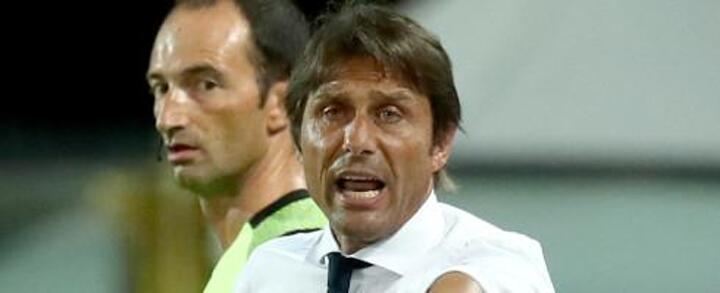 The 2-0 victory in Bergamo consolidated second place in a head-to-head with Atalanta, decided by Danilo D'Ambrosio and Ashley Young goals.
"The lads and the staff deserve credit for achieving numbers that hadn't been seen for a long time at Inter," Conte told DAZN.
"There is still a gap with Juventus and it's a large gap. We must be intelligent and not leap from depression to elation, as the mood is too excessive in both directions. I'll say we did our duty in Serie A, we improved in the Coppa Italia by reaching the semi-final and now want to impress in the Europa League.
"This was a tough year for me and I am comforted by having this group of professionals who are giving their all. Juve are celebrating their ninth consecutive Scudetto and proved once again they are clearly stronger, as they worked to improve, while the others all just tried to reduce the gap.
"The Bianconeri have an infrastructure both on and off the field that is clearly better than the others, although we are all trying to improve that. Atalanta have done great things this season and brought new ideas with Gian Piero Gasperini, as anyone who plays against them ends up struggling. We did well to prepare for this match in every aspect.
"My team did really well, despite the fact they were criticised the moment anyone got the chance, as was I."
Conte was asked about the on-going transfer rumours about Lionel Messi coming to Inter from Barcelona. Could he be a birthday gift for the coach?
"You don't know what I had to do to get Lukaku! It was not a walk in the park, trust me… I had wanted Lukaku since I was at Chelsea, as he is a centre-forward who makes an impact, is a reference point and has the pace of an American Football player.
"We finished second, I'm sure we'll get criticised for that too, but we're happy."
Conte also then spoke to Sky Sport Italia and was even more irritated in his comments.
"It has been a tough year on a personal level, very tough. I don't think the players saw their work recognised, I don't think I saw my work recognised and we all received very little protection from the club. Absolutely zero.
"We have to grow and improve in all areas, including off the field, and a big club should protect its players more. We'll discuss it all at the end of the season, I have to meet the President and he's in China right now.
"It was very, very intense this year, difficult, and the lads did well to isolate ourselves and create unity within us, despite the difficulties. I don't like people who get on the bandwagon and I saw a lot of that with Inter this year.
"Up until 15 days ago, we had all sorts of things thrown at us."
Watch Serie A live in the UK on Premier Sports for just £9.99 per month including live LaLiga, Eredivisie, Scottish Cup Football and more. Visit: https://www.premiersports.com/subscribenow