Juan Cuadrado relished wearing the Juventus captain's armband and is confident they are 'getting accustomed' to Andrea Pirlo's football.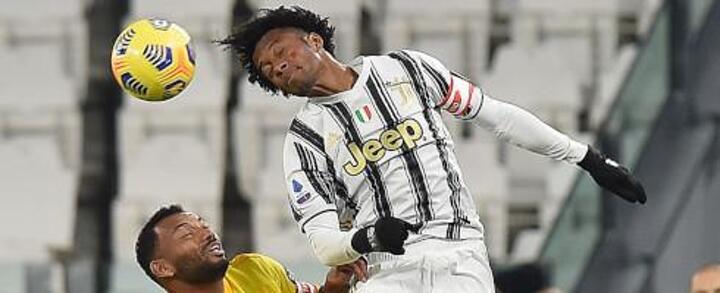 The Bianconeri made short work of Cagliari, as Cristiano Ronaldo scored both goals just before half-time and a makeshift defence kept its first clean sheet in Serie A since the opening weekend.
"I am very happy, as the first game after the break for international duty is always difficult, but we saw a team determined to get the result," the Colombian told Sky Sport Italia.
"If we keep possession and press the opposition, we can get forward more and play the ball, which is what the coach wants, and we are enjoying our football.
"What he asks of us is to enjoy ourselves on the ball, to serve the strikers better and I think we are gradually getting there. We've got quite a few new players and are all getting accustomed to the new coach's style.
"The most important thing is that even if you don't play well all the time, we still get results. What we must try to do, though, is play every match as if it was a final."
This was a very special evening for Cuadrado, as he wore the captain's armband for the first time from the start.
"After many years of being here and feeling like this is my home, I'm very proud to wear the armband. I try to be a leader on and off the field, there are so many players who are captains in this squad and we all contribute."