Matteo Darmian said Inter 'can't celebrate' until the Scudetto has been secured mathematically. 'We have an important advantage, but…'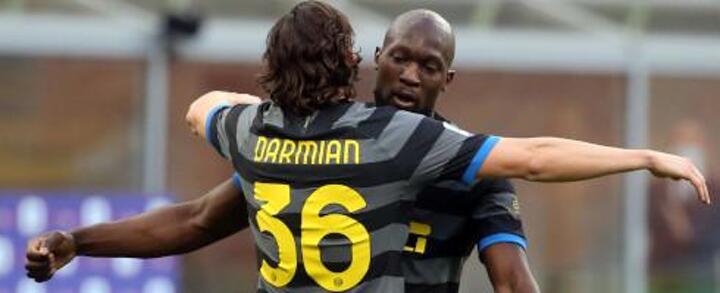 Inter secured their 10th consecutive win with a 2-1 success over Sassuolo on Wednesday, when Darmian was asked to play in the back-three due to the absence of Alessandro Bastoni.
"I had already played in the back-three in the past with Conte in the national team," Darmian told DAZN. "I made myself available to the team, trying to do my best.
"It went well, and we took home a very important win.
"We are a good group and we show it weekly. I have always made myself available and I always try to give my best in any role.
"It's important to have everyone's trust, this allows you to perform at your best. Everyone has the right desire and the right determination. We are happy, the group is one of our secrets."
Inter sit 11 points above second in Serie A and Darmian was asked if he feels the Scudetto is theirs.
"Winning these matches, suffering, helps a lot," he said. "We have an important advantage, but the Scudetto is not yet in our pockets and we have to win it mathematically.
"We will continue to enter the pitch to win as many games as possible, we cannot celebrate until it's ours."
After 10 wins on the bounce, Darmain said coach Conte always 'expects the best from everyone'.
"He expects the best from everyone and doesn't want us to feel satisfied," he said. "We have to continue like this, this week is a good test.
"On the pitch we show the desire to reach the target."