Roma forward Stephan El Shaarawy said China is 'a closed chapter', as he only focuses on Roma and claiming a place in the Italy squad.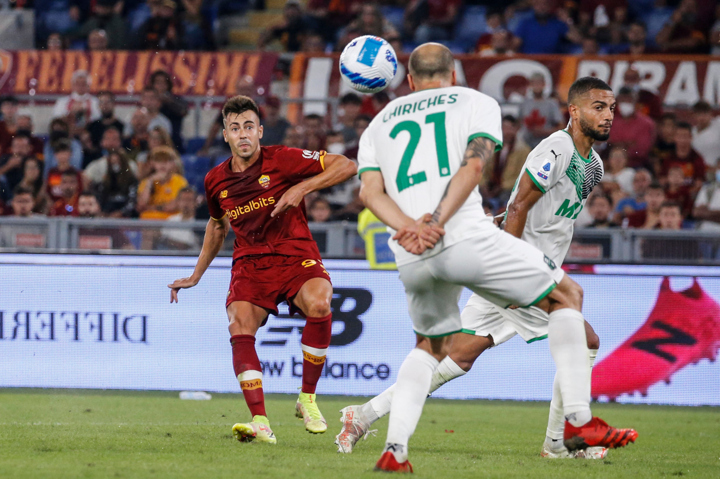 The 28-year-old returned to Roma last winter, moving back to the Giallorossi after one and a half years at Shanghai Shenhua in China.
He has started the season under Jose Mourinho with two goals in four games, including the screamer to win the game against Sassuolo last time.
Ahead of the Europa Conference League match against CSKA Sofia, the winger said he has worked hard to be ready when called upon.
"I'm a player who has many years of experience, I understand what the coach wants from me and that there's competition in many departments," he said at a press conference.
"I have to accept the requests of the coach. But the wait was worth the price, you also need to know how to wait and be ready, that's what I always think."
El Shaarawy has signed a deal with Roma until June 2023 and said his time in China 'is a closed chapter'.
"China is a closed chapter, I had an experience and took this opportunity," he continued. "My goal was to return to Roma; I also thank the sporting director and the President for welcoming me back.
"I think only of Roma and of regaining my place in the national team. I have found a beautiful Roma. This year we have restarted with a project based on experience and young players.
"There are great expectations, but we must not put too much pressure on ourselves. There's a lot of enthusiasm that needs to be nurtured and controlled."
El Shaarawy is prepared to fight for a place in the Roma attack this season.
"There's a lot of competition, as it should be when you aim for important targets," he added. "We started well, but we must keep the bar high. The tough and difficult moments will arrive and we must be ready."
Tammy Abraham has arrived from Chelsea and has made a good impression at the Olimpico.
"Abraham has been integrated in the best way, he's a complete player," El Shaarawy continued. "He has technique and attacks the depth well.
"He can give us a great hand."