Roma coach Paulo Fonseca says his sides "always play with courage" and that recent signing Carles Perez "may start" from the beginning against Atalanta.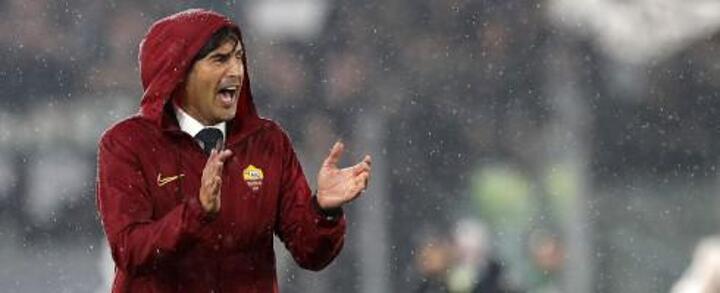 The Giallorossi travel to Bergamo to face fourth-placed La Dea tomorrow, with kick off at 19:45 GMT. You can read the match preview here.
Roma have stuttered in recent games, conceding seven goals in their last two matches, and Fonseca expects a tough game.
"Tomorrow will be difficult. They are a great side and aggressive in defence," said Fonseca in his press conference.
"They have great players and a great coach. It is one of the most difficult games we will face.
"There might be changes tomorrow, but the important thing is not to change what we believe in.
"I know that everything is in doubt at the moment. When we believe in our work this means that everything isn't all bad."
Fonseca confirms that new signing Carles Perez might start from the beginning against La Dea.
"He did very well when he came on against Bologna. He understands the difference between the football here and in Spain.
"Against Bologna it was a particular game and it wasn't the correct moment to play him from the start."
Striker Edin Dzeko recently believed that several of Roma's players "weren't playing at Serie A standard," is that something Fonseca agrees with?
"To play in my team we must have courage. Roma have almost always had it, even when we lost.
"With Juventus we scored two goals in eight minutes. At all moments we have reacted well. I think that after the game against Sassuolo, and the result, the team was accused by a lot of people.
"After that we left the initiative to our opponents and we don't play with the same calmness. I have played the game, and I understand how easy this can happen."
Amadou Diawara had become a key player under Fonseca this season, however he hobbled off during a training session with a knee injury and could be ruled out for the remainder of the campaign.
"His situation is getting better day by day. This week can be decisive. Every day I talk to him and the doctor and the process continues.
"Hopefully next week he can start training with us to really understand how he is.
"The signals are positive."