Milan winger Jens Petter Hauge revealed Dortmund striker Erling Haaland 'recommended' he moved to the Rossoneri and said Zlatan Ibrahimovic told him to 'enjoy' his time at San Siro.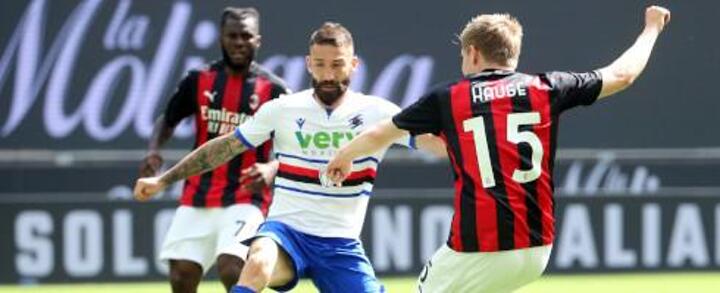 Hauge has played 18 Serie A games with the Rossoneri, contributing two goals in the process. His last goal came in the 1-1 draw with Sampdoria after the international break.
"I would like to contribute to the team and score goals," Hauge told SportMediaset. "There's still room for improvements and for this I will continue to work hard."
The Norwegian winger, who arrived from Bodo/Glimt last summer, said Ibrahimovic has helped him since his move to Milan.
"He's great, we had a great time together," Hauge said. "Upon my arrival he told me to commit myself and enjoy it, because Milan are a team with an important history.
"He told me to work hard and try to fit in well with the group."
Hauge said he spoke to BVB striker Haaland about Milan and revealed his teammate in the national team advised him to go.
"We talked a lot, we know each other well. There were many clubs who were interested in me," Hauge said. "I talked to him about Milan, and he recommended it to me.
"He told me it would be tough, but that I would do well."
And Hauge said Haaland has all the attributes to play in Serie A.
"I think he has the qualities to play in Italy, he would be very happy here because he's strong and fast."