Game is over and the final score is Juventus 3-2 Genoa. Here is the match report.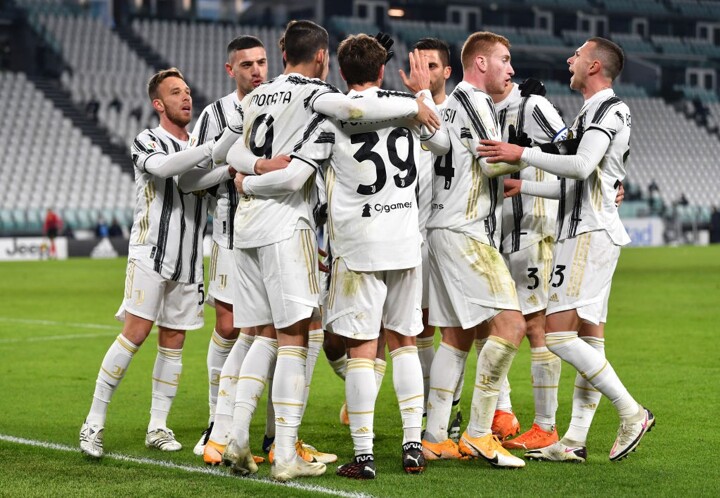 2020/2021 Coppa Italia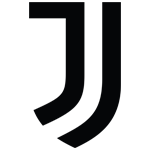 3-2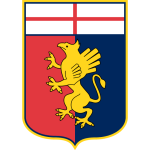 Match Reports
Juventus needed extra time in the Coppa Italia Round of 16, as Dejan Kulusevski lit up the first half, Genoa fought back from 2-0 down and Hamza Rafia sealed the 3-2 win.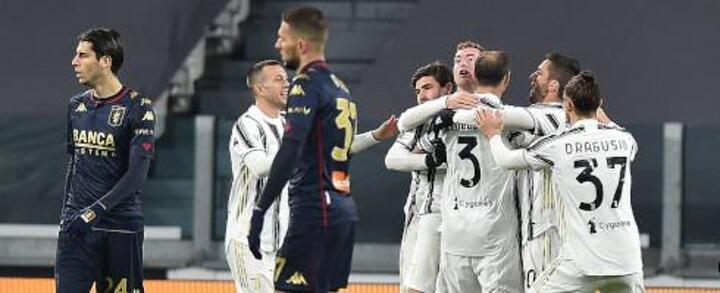 The winners will go on to meet Sassuolo or SPAL in the quarter-final.
The Bianconeri had Alvaro Morata and Giorgio Chiellini back from injury, but Matthijs de Ligt, Alex Sandro and Juan Cuadrado had COVID-19, with Paulo Dybala suffering from a knee ligament issue, so Wesley made his debut. Genoa missed among others Goran Pandev, Luca Pellegrini, Davide Biraschi, Cristian Zapata, Mattia Perin, Stefano Sturaro, Davide Zappacosta and Valon Behrami.
It took 90 seconds to break the deadlock, as Chiellini threaded through for Dejan Kulusevski to fire in relatively undisturbed from 12 yards.
Wesley tested the Genoa goalkeeper on his Juve debut, but Alberto Paleari out-did himself at full stretch with one hand to deny Kulusevski a second when clear on goal.
Mattia Bani needed a last-ditch tackle on Kulusevski, who had dribbled into the box, but the Sweden international created the second goal for Morata with a first-time flick to send the Spaniard running.
However, Genoa scored with their first real chance of the game, a cross whipped in from the right for the diving header of Lennart Czyborra.
Federico Bernardeschi forced a save and Arthur had the ball in the net, but only after Morata had wandered offside in the build-up.
Manolo Portanova also had a Juve goal ruled offside on the counter-attack. Morata stung Paleari's gloves at the near post, but Genoa nearly equalised when Marko Pjaca unleashed a scorcher that thumped the crossbar.
Morata sprinted away on the counter, but then saw his shot deflected rather than make the pass. Juve started to lose intensity as the game wore on and Genoa completed the comeback for 2-2 with a ferocious Filippo Melegoni screamer into the top corner from outside the box.
The Grifone had the momentum late on and were pushing for the winner, Daniel Dumbravanu's header off target from a corner.
In a desperate bid to avoid extra time, Andrea Pirlo threw on Cristiano Ronaldo at the 88th minute. CR7 earned a free kick, but fired it over from an improbable angle, and it went to extra time.
Paleari used his legs to parry a Morata counter-attack, then flew to palm away an Adrien Rabiot header from the corner.
Juve finally got back in front with substitute Hamza Rafia's first goal for the club. Ronaldo sent Morata down the left, his low cross found Rafia for the first scuffed finish, but it bobbled kindly on the rebound for him to fire in from six yards.
Genoa did not give in and thought they'd made it 3-3 on the corner with Ivan Radovanovic's header, but Arthur made a decisive goal-line clearance.
Kulusevski also had the chance to seal it when intercepting a poor Rovella pass, but Paleari made an extraordinary save to fingertip over the bar.
Lukas Lerager's strike took a deflection over the bar, but Juve held on for the narrow win
Match Events
0' The match is about to start!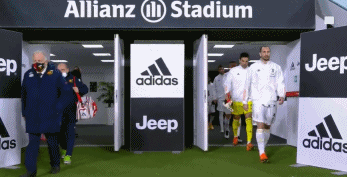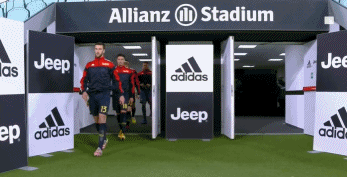 2' GOAL! Juventus 1-0 Genoa (Kulusevski)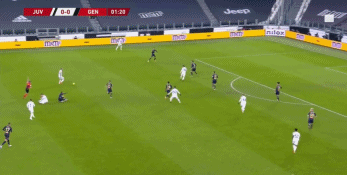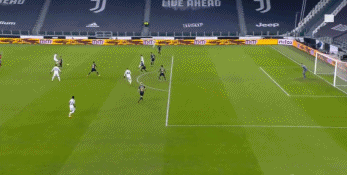 10' Wesley's shot denied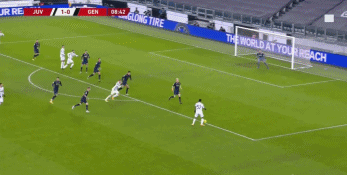 13' Kulusevski misses a good chance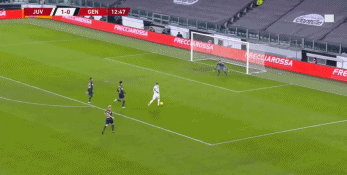 19' Ronaldo watches this game on the bench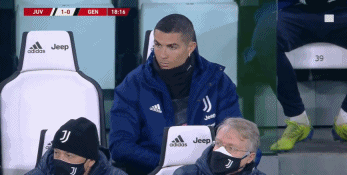 23' GOAL! Juventus 2-0 Genoa (Morata)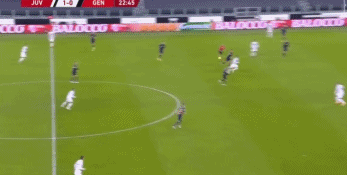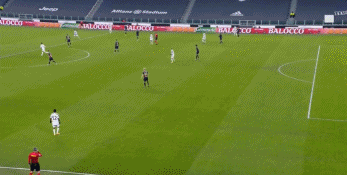 25' Yellow Card! Bentancur booked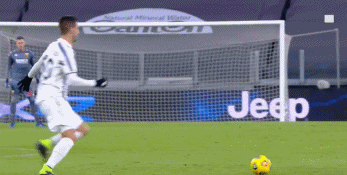 28' GOAL! Juventus 2-1 Genoa (Czyborra)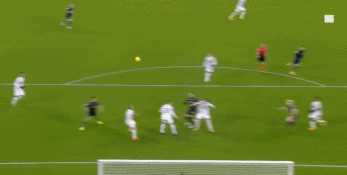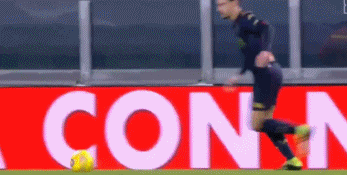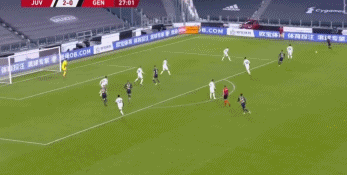 32' Disallowed! Arthur scores but the goal is offside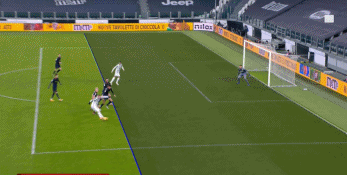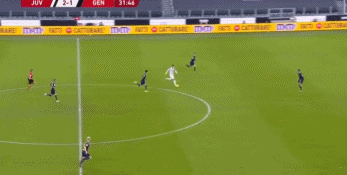 41' Yellow Card! Ghiglione booked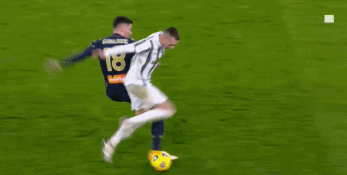 44' OFFSIDE! Portanova's goal disallowed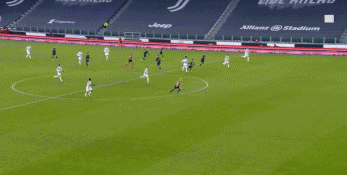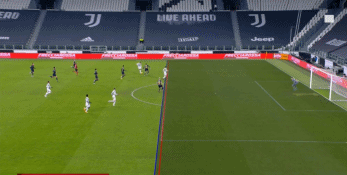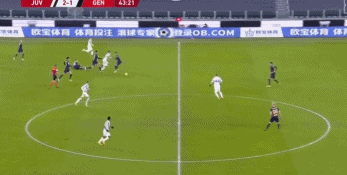 53' Pjaca his the cross-bar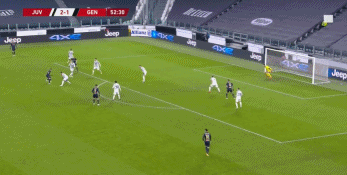 65' Subs! Demiral & Chiellni out, Danilo & Bonucci in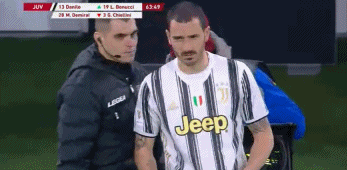 74' GOAL! Juventus 2-2 Genoa (Melegoni)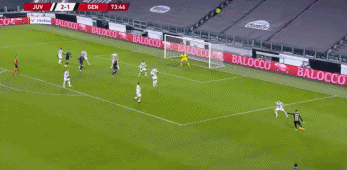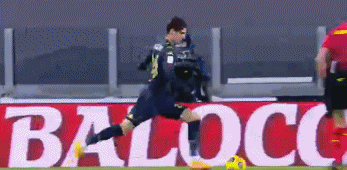 88' Subs! Ronaldo replaces Wesley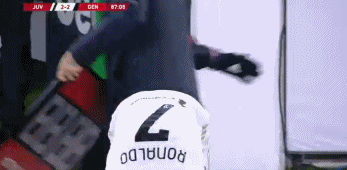 90' The extra time is about to start!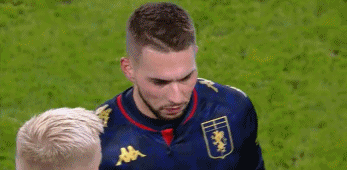 94' Morata's shot denied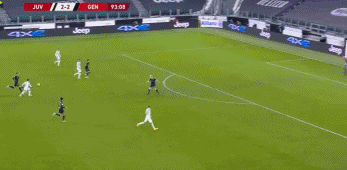 104' GOAL! Juventus 2-2 Genoa (Rafia)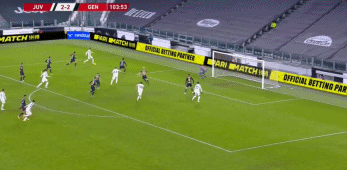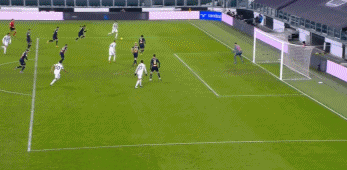 111' Kulusevski's shot stopped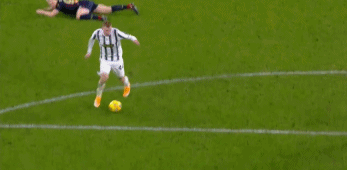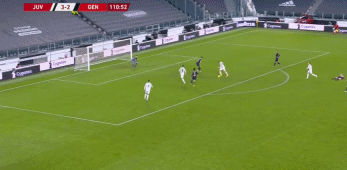 116' Yellow Card! Bani booked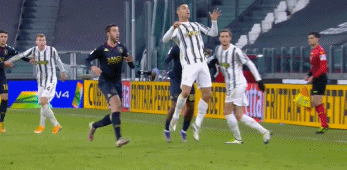 Line-ups
Juventus XI: Buffon, Chiellini, Morata, Bernardeschi, Arthur, Demiral, Bentancur, Kulusevski, Wesley, M. Portanova, R. Drăgușin
Subs: Ronaldo, Bonucci, Szczesny, Ramsey, Danilo, Pinsoglio, Rabiot, H. Rafia, Frabotta, F. Ranocchia, R. Capellini, Félix Correia
Genoa XI: Lerager, Pjaca, Bani, A. Paleari, Goldaniga, Scamacca, F.Melegoni, Ghiglione, D. Dumbravanu, Czyborra, Rovella
Subs: Masiello, Criscito, Marchetti, Radovanovic, Badelj, Destro, L. Zima, M. Zajc, E. Shomurodov, Giuseppe Caso, D. Males, S. Ebongue