Chelsea offered Alvaro Morata to Juventus as part of their Gonzalo Higuain bid, it's reported, but the Bianconeri only want cash.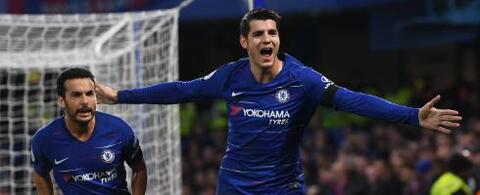 Higuain is on loan to Milan for €18m with an option to buy at the end of the season for a further €36m.
The Argentine is eager to reunite with his old Napoli Coach Maurizio Sarri at Stamford Bridge.
According to Calciomercato.com, Chelsea proposed Morata to Juve as part of an exchange deal.
However, Bianconeri director Fabio Paratici turned down the offer, insisting they only want cash for the €55m-rated Argentina international.
Morata is increasingly unhappy in London and eager for a return to Turin, where he played from 2014-16 on loan from Real Madrid.
The Spaniard scored 27 goals in 93 games for Juventus, providing 19 assists.
His tally so far in 72 Chelsea appearances has been 24 goals and six assists.