Toni Kroos admits 'it's going to be a complicated game' for Real Madrid against Atalanta in the Champions League. 'We're going to have to defend too.'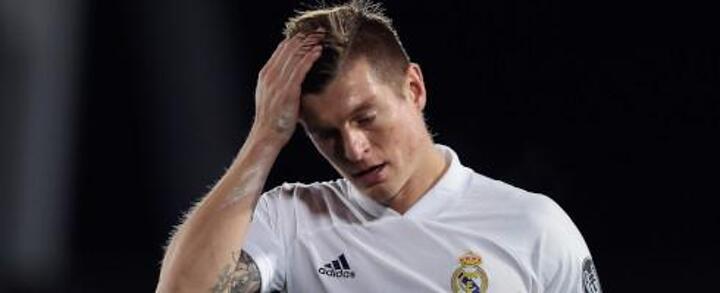 The first leg in the Round of 16 kicks off in Bergamo on Wednesday at 20.00 GMT.
"We have to do what we've done lately, which is push on despite missing several players. Those who are here must give their all," said the midfielder in his press conference.
"We always try to control the match and keep possession. We're facing a team that plays differently. It's going to be a complicated game, but we knew that already.
"Every game is like a Final, the Champions League starts now, but it won't be easy against a side that knows how to play football and attack. We will try to interpret the match in the best way, well aware we're going to have to defend too.
"You can win or lose a game based on how one sector of the team plays. If we build well from midfield, then we've got a good chance of getting a result.
"Our tactics don't always work, but we've been trying to improve them for years."
Among the absentees are Karim Benzema and Sergio Ramos, two of the pillars at Real Madrid.
"We have to make the most of our strengths and try to win with the players at our disposal. I love my club and the team, I always want the best in every aspect," continued Kroos.
"I don't know why there have been so many injuries, and I got hurt as well. We've been unlucky this season, but those who made the trip to Bergamo are very motivated."