The Italian sports pages say Juventus goalkeeper Gianluigi Buffon 'confirms his eternal youth' in the 2-1 win over Napoli on Wednesday.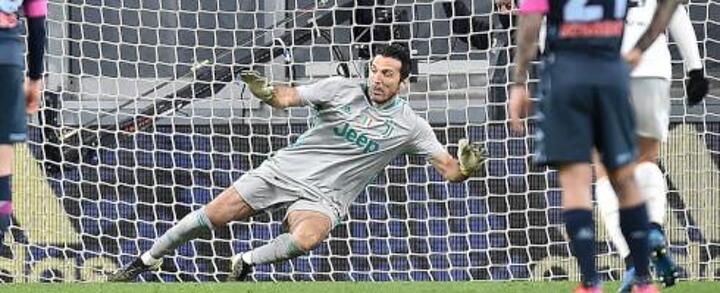 The veteran goalkeeper continues to provide security at 43 and Il Corriere dello Sport highlights he stopped every attempt except for the penalty.
"Giovani Di Lorenzo, Lorenzo Insigne and Fabian Ruiz put him to the test and he confirms his eternal youth," the newspaper writes.
La Gazzetta dello Sport continues the praise of the 'old infinite Buffon' who 'reassures when Wojciech Szczesny is less secure'.
Tuttosport rates the goalkeeper as the MVP of the match, saying the World Cup winner was 'decisive and fundamental by directing and controlling his teammates.'
Buffon's ratings in the Italian media
La Gazzetta dello Sport: 7
Il Corriere dello Sport: 6
Tuttosport: 8