Juventus director Fabio Paratici explains Paulo Dybala has been 'unlucky with this virus issue that has been dragging on' for weeks.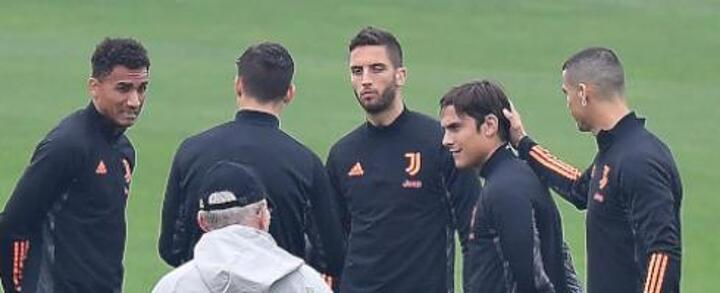 The game with Cagliari kicks off at 19.45 GMT, click here for the line-ups and LIVEBLOG.
Coach Andrea Pirlo said in yesterday's press conference that the time for experiments was over, they now had to start winning.
"We are Juventus, it is our DNA to win, we have a competitive squad and are accustomed to victory, so what Pirlo said was inarguable," Paratici told DAZN.
"There have always been international breaks, they are more irritating now because of the global situation, but we are all in the same boat and have to accept them."
Once again, Dybala is on the bench in favour of Alvaro Morata and Cristiano Ronaldo, amid reports he followed a stomach virus with a urinary tract infection.
"Dybala is a great player and wants to be a protagonist, which is natural," added Paratici.
"He's unlucky, as he had this virus issue that has been dragging on since the last break for international duty, he had more problems just before the Lazio game.
"He has now been able to train regularly and hopefully will soon get back to being the Dybala of old."
Marca today suggested Cristiano Ronaldo might be angling for a reunion with Real Madrid.
"Every day players are linked with various clubs, so we don't pay much attention."