Ajax Coach Erik ten Hag expects Juventus to "defend deep" in the Champions League quarter-final, while Frenkie de Jong remains in doubt.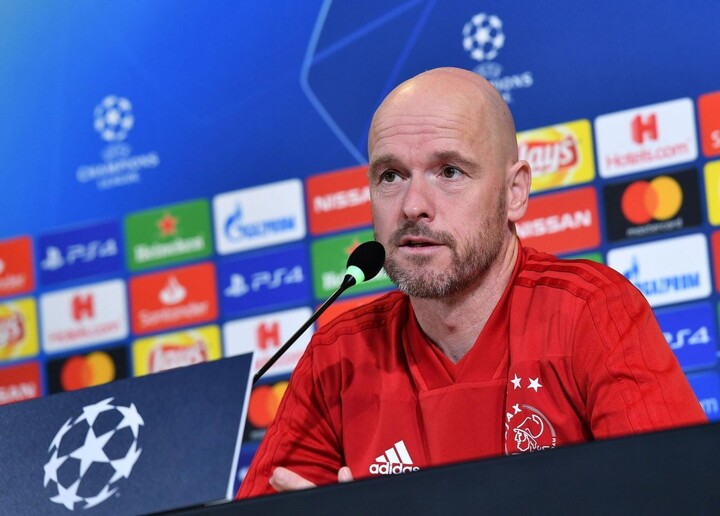 The first leg ended 1-1 in Amsterdam and the decider is at the Allianz Juventus Stadium on Tuesday at 20.00 UK time (19.00 GMT).
De Jong is in doubt after limping off against Excelsior with a muscular problem, while Nicolas Tagliafico is suspended in defence.
"We have a few options. Mazraoui on the left is an alternative, while Blind and Sinkgraven can also play there. We'll see," said the Coach in his Press conference.
"We don't know about De Jong, as it happened on Saturday, we'll take it one day at a time and one hour at a time. We certainly won't push him in training.
"The player has to decide. We cannot look inside his own body. If there is too big a risk, then we won't push it. The player must decide, Frenkie is always a very positive guy. We're positive about him playing, but we'll have to wait and see.
"Tagliafico wanted to come along with the team, even though he's suspended, and it was a good idea. It tells you about the spirit of this team. He can motivate the others and is an important player both on and off the field."
Ronaldo scored in Amsterdam, so will Ajax adjust to place a man-marker on the Champions League record-breaker?
" We won't put a man-marker on Cristiano Ronaldo, that's something we never do. Juventus are the favourites, especially after the 1-1 draw in Amsterdam. We have to score here, we need to surpass our limits again, we know all that. We also showed that we can do it if we play well.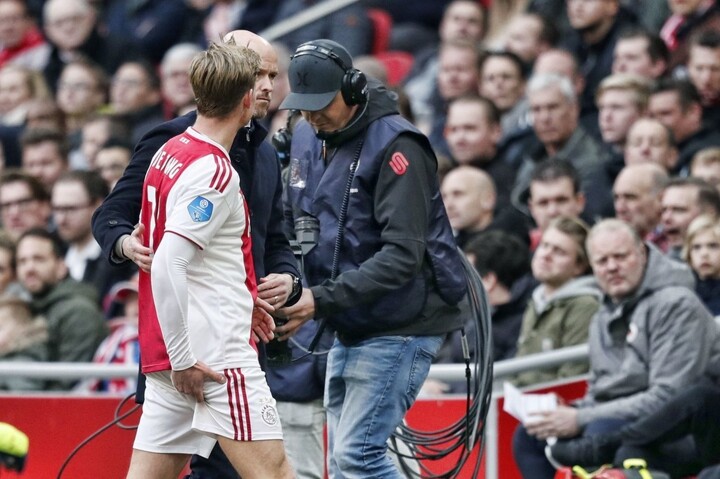 "Juventus are different to Real Madrid, we already discussed that before the first leg, as they have a different culture of football.
"Last week, we controlled the game, but were unable to score more than one goal. I expect Massimiliano Allegri to make some changes and defend deeper, but we must do better and surpass our limits.
"Staying in Europe after the group stage and then knocking out Real Madrid was wonderful, but we want another unforgettable match tomorrow. We've got more confidence, a better mentality and the team always comes first.
"A team requires no extra motivation in a game like this. It'll be tense and we need to be very concentrated."