Lautaro Martinez has been one of the stars of Inter's season and interest in signing the forward is rife at several of Europe's richest clubs.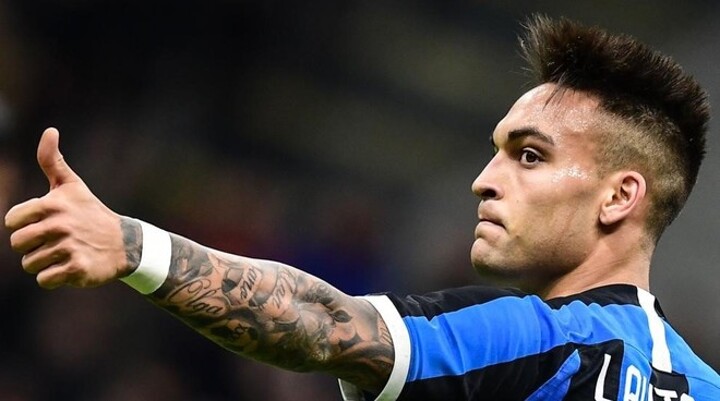 At just 22 years of age, Lautaro has a lot of potential and many years left at the top level, while he has scored 16 goals this term and this has only heightened interest.
His agent has been in Europe in recent weeks looking to find the best possible offer for his client.
After collecting a lot of information from various suitors, it's understood that the time for the player to make a decision is approaching.
All clubs interested have been informed that his buyout clause is 115 million euros and that any auction will begin from there.
Manchester City, Real Madrid, Paris Saint-Germain and Barcelona are the clubs who are most interested and they have met with the player's agent in recent days.
The English club have mentioned the payment of the player's buyout clause, something that neither Spanish club mentioned are willing to do.
Whilst Barcelona have been the club most linked with him in recent months, he is no longer the main objective for the Catalan club, especially if the 115m euro fee is the only way of getting him out of Italy.
Real Madrid's situation regarding a forward signing is slightly different, with the club showing patience with Luka Jovic.
The Serbian hasn't had the best of debut seasons in the Spanish capital, but neither did Luka Modric and some others.
Zinedine Zidane backed his signing from Eintracht Frankfurt in the summer and he will be the one who makes the final decision on the Serbian international's future.
The fact that Manchester City are the team with the most concrete interest is mainly due to their own situation in attack.
Sergio Aguero remains the club's best goalscorer, although he is nearing the end of his career, whilst Gabriel Jesus has shone in short spurts and is often utilised from the bench by Pep Guardiola.
Guardiola wants more options in attack, especially with injuries having hit the Blues this term.
PSG, on the other hand, see Lautaro as a direct replacement for Edinson Cavani, with the Uruguayan set to leave the Parc des Princes at the end of the season.