Torino boss Walter Mazzarri has refused to comment on Andrea Belotti's Italy exclusion but is 'happy' Salvatore Sirigu and Armando Izzo were called up.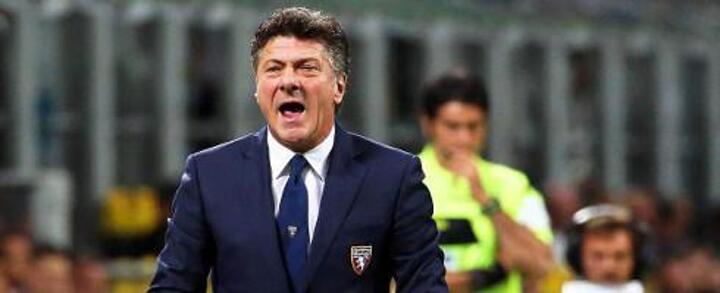 Belotti was again overlooked by Italy CT Roberto Mancini, despite the striker's run of three goals in two games, leaving Sirigu and Izzo to fly the Torino flag in the Azzurri set-up.
"I want my choices to be respected, and I'll do the same with those made by other Coaches," Mazzarri said at a Press conference.
"Mancini makes decisions that he deems to be the right ones. You know how highly I rate Belotti. I'm happy Sirigu and Izzo were called up."
Four wins in five games have catapulted Torino into the European mix, and Saturday sees them host a Bologna side coached by Granata old boy Sinisa Mihajlovic…
"We strengthened them with Edera, Lyanco and Soriano, plus they have important players like Sansone. We must therefore be at our top tomorrow," continued the former Watford manager.
"I had an excellent relationship with Soriano. He always wanted to play. He's been an important player for Bologna and he's doing well for them.
"I'll always want Lyanco and Edera to do well, except for tomorrow! Having the stadium full tomorrow is very important for us.
"We need the support of all our fans, not just the Curva. The lads deserve it right now. For what I've seen of Bologna and how we play, I think tomorrow will be a good game.
"The top for me would be for us to play nice football and bring home a result. I could make changes to the team who started against Fiorentina.
"Lukic is one of those who could play, but I still have doubts. If we want to be competitive, we need 14 players who are ready to go.
"A trident attack? We'll see. Mihajlovic and I are different Coaches. We have different players, but I don't want to make any comparisons."