Zinedine Zidane praises 'very attacking side' Atalanta and coach Gian Piero Gasperini, but Real Madrid 'wouldn't settle for a draw' in the Champions League.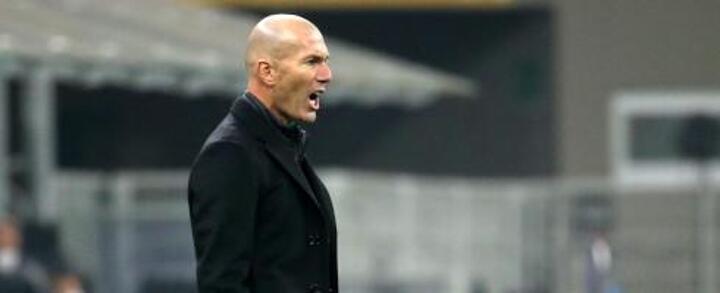 The first leg in the Round of 16 kicks off on Wednesday at 20.00 GMT in Bergamo.
"We know the game that awaits us tomorrow and we know where we're coming from. We worked well, are concentrated, and need to get a good result," said the Merengues coach in his press conference.
"We have the right experience and hope to reach the Final. We have every intention of doing so, that's what Real Madrid do: we go out there to win. There's a second leg too, but we are concentrated on tomorrow's game."
There is an injury crisis at Real Madrid, missing the likes of Karim Benzema and Sergio Ramos.
"All the players are important and every coach has his resources. We know our strengths and will try to make the most of them. We prepared the match with these players and will go out there with our usual attitude. I wouldn't settle for a draw, we play to win."
Zidane fully admits Atalanta are different to the teams they are accustomed to playing.
"We don't know our opponents very well and must play our football, while also adapting to the Atalanta style of play. They are a very attacking side, similar to Ajax a couple of years ago. They have excellent individual players, are solid, and I expect tomorrow to be a wonderful game of football."
Gian Piero Gasperini had said he wished Zidane could be on the field for tomorrow's match.
"No, I am done!" laughed Zizou. "Gasperini has done a great job. He was the coach of the Primavera youth team at Juventus when I was there. I really like him as a coach.
"Atalanta have proved themselves on the pitch, changing two or three players this year to improve even more. It's going to be difficult and we have to prove that we're a strong team.
"We are well aware that we're in a difficult period and the pressure is on in every single game, but then no match is easy."