Shakhtar Donetsk chief executive Sergei Palkin has revealed why Chelsea beat Arsenal to the £88m signing of Mykhailo Mudryk - despite both sides making identical offers.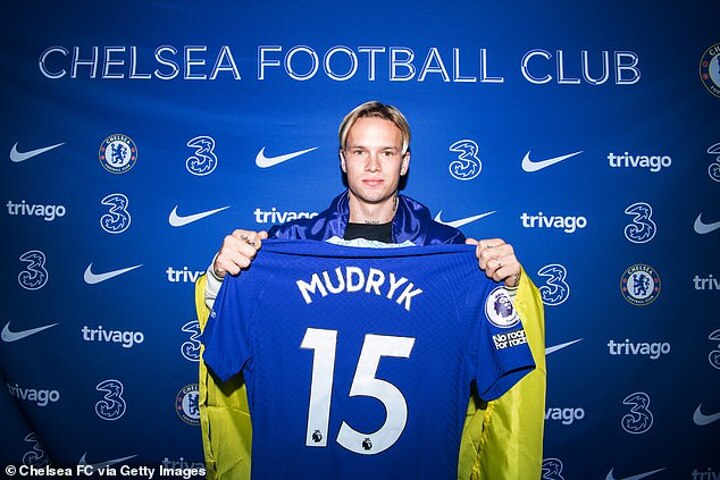 The Gunners had appeared to be in the driving seat for the Ukrainian forward, before Chelsea marched in at the 11th hour to sign the player on a massive eight-and-a-half year deal.
In an interview with the Athletic, Palkin revealed why they rejected a bid from Arsenal, which including add-ons, matched Chelsea's £88m bid.
He said: 'When they (Arsenal) proposed the final offer of €70million (£62m) plus €30million (£26m) in add-ons, we sat down and started to talk internally about how it will be fulfilled in terms of the payments, the fixed part and the bonus issues.
'We realised we will not close this deal (with Arsenal). I said to Edu (the Gunners sporting director) that I did my best but it was not possible.'
The transfer was officially confirmed on Sunday, and Mudryk was present during Chelsea's win over Crystal Palace.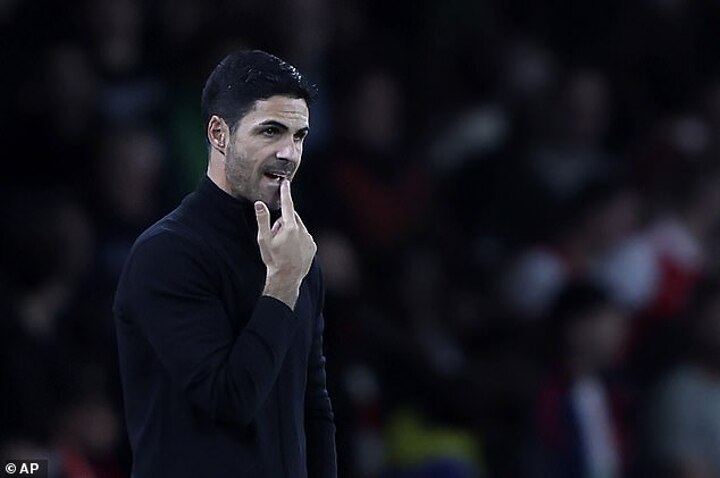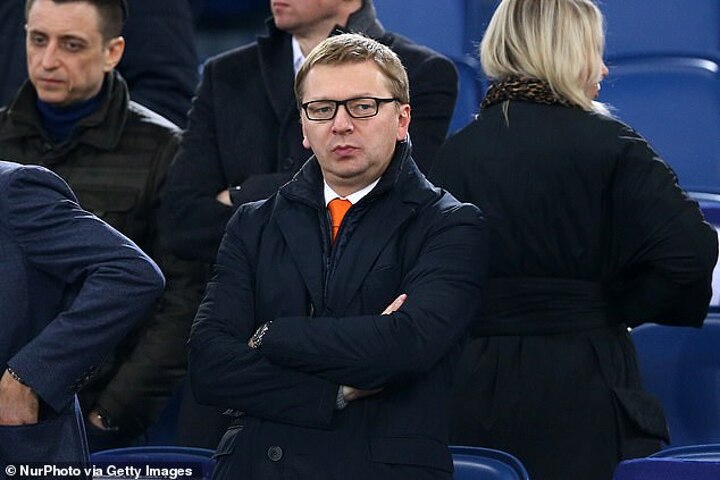 It came after Chelsea's co-owner Behdad Eghbali and director of global transfers Paul Winstanley travelled to Turkey on Saturday, where Shakhtar are training, and returned to London with the player on their private jet.
Palkin revealed in the interview that Chelsea's offer was accepted as they were 'much more serious' and their bonuses, which include winning the Premier League and Champions League during the duration of his contract, were 'achievable'.
He said: 'These bonuses should be somehow achievable and realistic, let's say. Therefore, in this case, Chelsea was much more serious and fair in some points.
'When we met Chelsea, we stayed all together. For you to understand the context, it was for nine or 10 hours. They invited the player and explained to us the whole project. We realised that, yes, if you look right now, Chelsea have some kinds of problems but it is normal because they have a transition period from one owner to another.
'It is understandable. They would like to change a lot. So when they explain to you the whole story and you look for the next two, three, four, five years, then you see they have a serious project.
'I believe they will build one of the best clubs in the world because I am telling you, they are very serious in all directions: sports science, the stadium side, the commercial side, on all things. For us, they looked very ambitious.'
It was also revealed that Arsenal made their first contact with the player in 'October or November' - a month before their interest was formalised with Shakhtar.
Chelsea meanwhile contacted Palkin at the end of December asking to speak to Mudryk which started off their negotiations with the 22-year-old.
Shakhtar Donetsk have been very open about the details behind Mudryk's move.
On Monday, Shakhtar president Rinat Akhmetov revealed that part of the deal would see them play Graham Potter's side in a friendly in a transfer and revealed that Graham Potter's side play against Shakhtar in a friendly in a 'Ukrainian Donetsk'.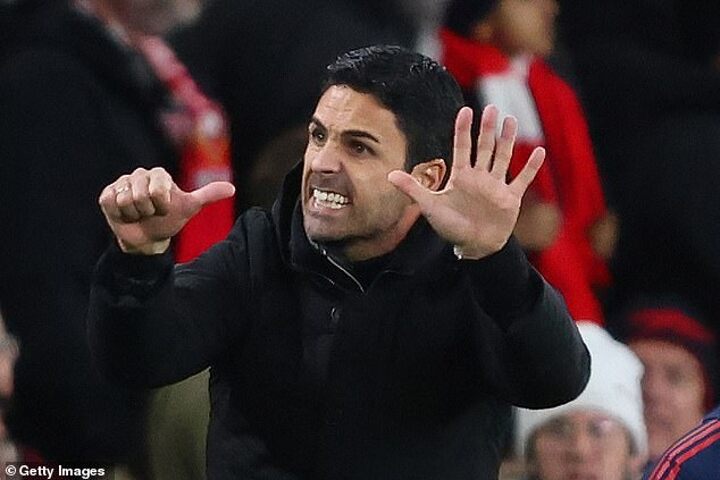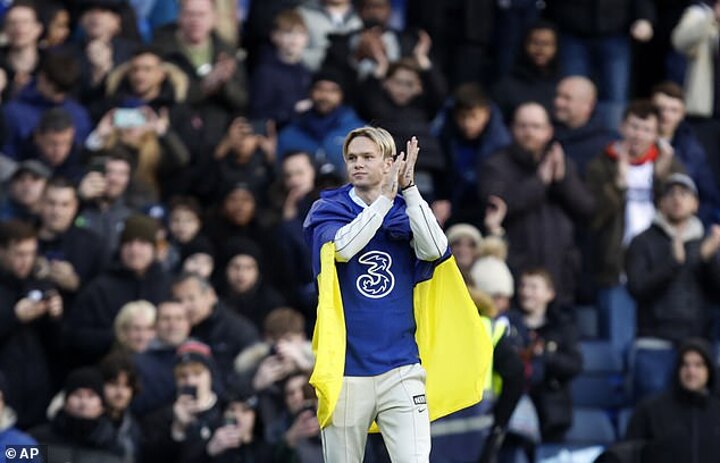 He also announced that £20.5m of the £88m will go toward Ukrainian soldiers to fight Russia amid the ongoing conflict between the two countries.
In an official statement on their website, Akhmetov wrote: 'FC Shakhtar has signed a final agreement with Chelsea FC and thus Ukrainian footballer Mykhaylo Mudryk will continue his career with the Blues in the strongest national championship, the English Premier League.
'First and foremost, I want to thank the entire civilised world for helping Ukraine. Today we are able to talk about Ukrainian football thanks to the Ukrainian army, the Ukrainian people, and the tremendous support of the entire civilised world. Only by joining efforts we will defeat the evil that has come to our homes.
'I have never made it a secret that my dream is to win European trophies. This means that players like Mudryk should be invited to our club, to our Ukrainian championship, and we should win European trophies with such players, rather than root for them, even when they play in the world's top clubs.
'Unfortunately, it is impossible now, as Ukraine is fighting the horrendous and unjust war waged against us by the Russian Federation. But I am confident that we will win. And we will play a friendly against Chelsea at Donbass Arena in a Ukrainian Donetsk.'