According to Diario Sport, Barcelona are optimistic about the signing of Neymar after the meeting between the club's delegation and PSG.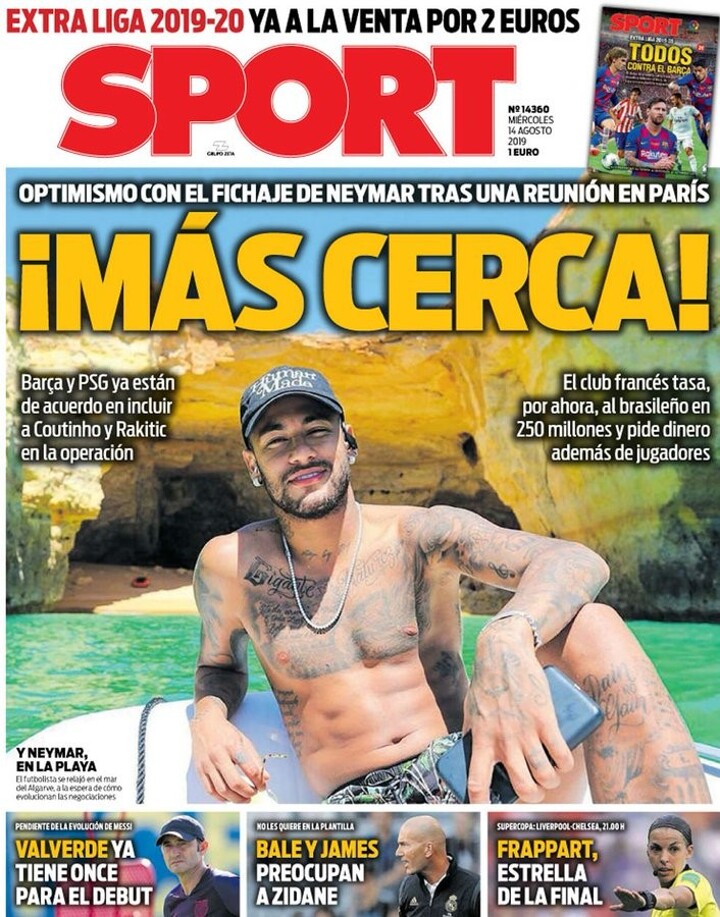 PSG began talks by asking for Coutinho, Semedo, a player on loan and €100m in exchange for Neymar. This idea was quickly shot down because Semedo isn't for sale.
Barça wanted a loan deal with a permanent transfer made obligatory at the end of the 2019/20 season. PSG aren't interested because they need cash to fund a move for Juve's Paulo Dybala.
There was a breakthrough when it comes to including players to reduce the overall cost of the team. Philippe Coutinho and Ivan Rakitic are both well liked by PSG and, should the players agree on personal terms, they are expected to end up in Paris if a deal is struck for Neymar.
Due to how complicated the talks were, it didn't leave much time to discuss the cash element involved alongside those two players. PSG are sticking to their demand of €100m but Barça feel that is unfair and would prefer to part with around half of that.
PSG and Neymar are keen to bring an end to their two-year spell together as keeping him around would damage team morale.
The fact progress has been made is reason to be optimistic for Barça. Neymar, too, is said to be satisfied with how the initial talks have gone. It isn't over yet but the deal is finally heading in the right direction.