Atletico Madrid forward Antoine Griezmann has been linked with a move to Barcelona this summer, yet Josep Maria Bartomeu has insisted that the player is not on the club's wish list.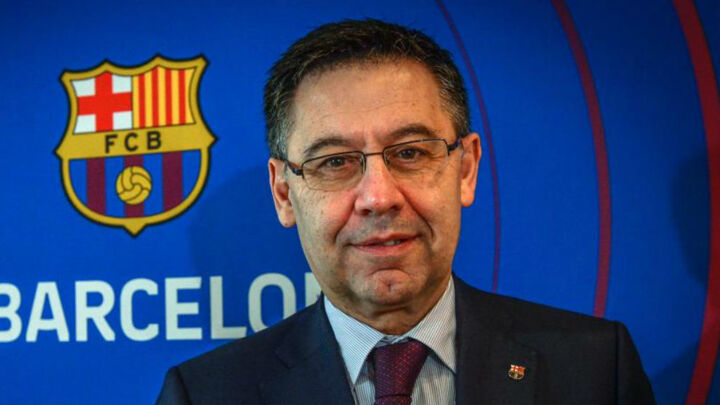 The Frenchman was close to moving to the Blaugrana last June, but he announced his decision to stay at Atletico through a short documentary, which sparked criticism from Barcelona's board.
"[Griezmann] is an Atletico Madrid player and he has a contract [with them]," the Barcelona president told TVE.
"I like that the great players are in Spain because he gives value to LaLiga Santander [which helps], for example, to get sponsors.
"If Griezmann wanted to come, he would have to talk to the coaches, but his name is not on the table.
"There is a lot of speculation in the press, but Griezmann is not on the table and he has not called Barcelona."
Amid rumours regarding Ivan Rakitic and Samuel Umtiti's possible departures this summer, Bartomeu indicated that both players will be at the club for the 2019/20 campaign.
"[Rakitic] has a contract and we are very happy [with him]," added Bartomeu.
"I had a conversation with him in the summer and I told him that we could talk to improve his contract.
"We have not talked because of the calendar and because it's not easy due to the balance of wages, but we will talk with him.
"He's an indisputable player and he becomes better every year.
"[As for Umtiti] we renewed him before the World Cup; he has four years left on his contract and there is no Umtiti issue.
"Now he has to recover from his injury as we want to have him in the best form possible.
"Having Umtiti and [Clement] Lenglet on the left [side of central defence] is a guarantee and I would like him to continue."