Frenkie de Jong has ruled out a move to Manchester United by once again committing his future to Barcelona.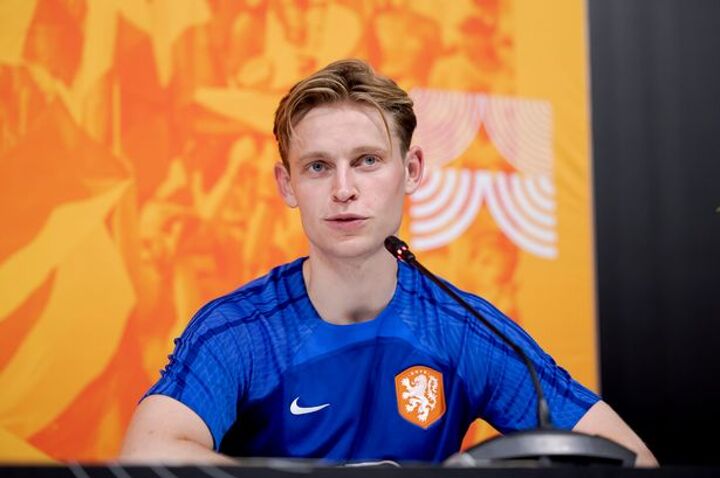 The Dutch midfielder is preparing for his maiden World Cup. He has re-established himself in the Barca team in recent weeks after a summer-long pursuit by United.
The on-off saga dominated the transfer agenda but ultimately a move to Old Trafford failed to materialise. Now, in an extensive interview, De Jong has said he can see himself staying in Spain for the next decade.
Speaking to De Telegraaf, the 25-year-old said: "I am very happy in Barcelona. When I play it's great and in terms of living here life is perfect. I see myself at Barcelona for as long as possible. I personally hope for another eight or 10 years."
De Jong also touched on the wage issue between him and his employers, which at one stage threatened to bring his stay at the Nou Camp to an end.
He added: "One day a paper published details from my contract. I didn't leak it and only one other party knew about this, so it had to be the club who did this. Suddenly there was a letter in which the question was asked whether my contract was still valid, because the previous president made the contract. I found it very annoying that the club did this, but I had no further influence on things.
"I blame these people [those at Barça who wanted him out], but I have nothing to do with them. Yes, they are Barça for me because they lead the club. But I don't see them when I'm at the club. I have nothing to do with them in my daily life."