Paris Saint-Germain starlet Kylian Mbappe has had an impressive rise to the top, culminating in winning the World Cup in 2018, now he has a comic book that documents his life for a new generation of youngsters to be inspired.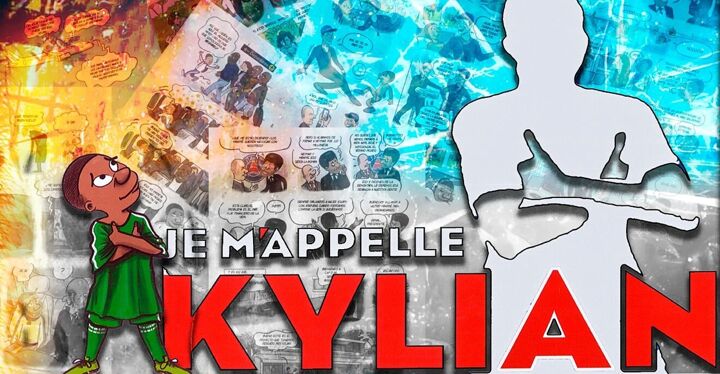 'Je m'appelle Kylian' has been designed by Faro and tells the life story of the French international and features protagonists from every stage of Mbappe's life, from his parents Fayza and Wilfrid to PSG chairman Nasser Al-Khelaifi.
A young Mbappe visits Real Madrid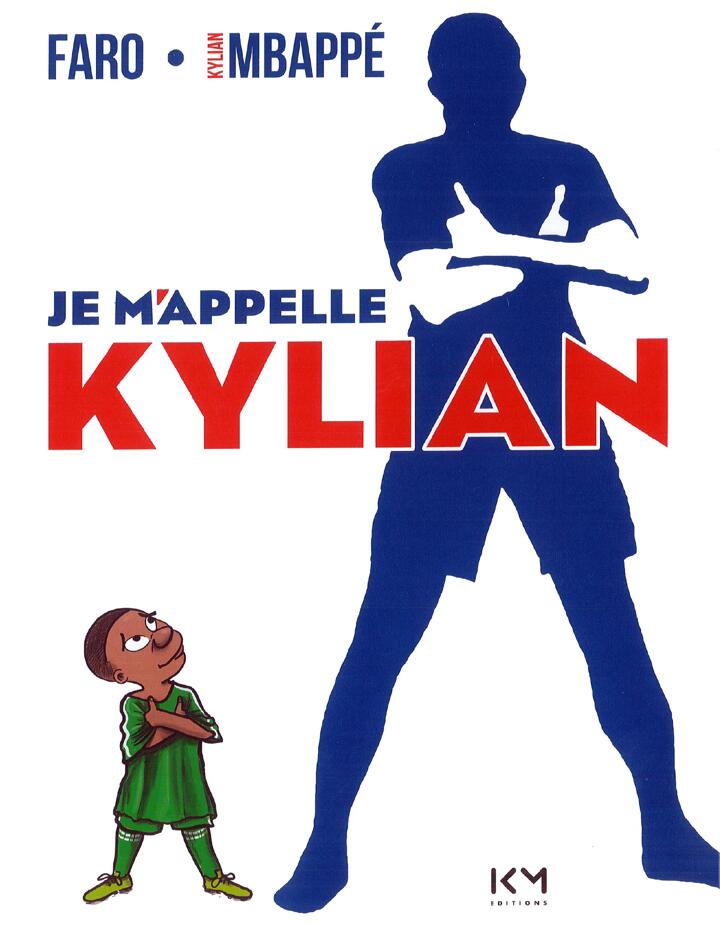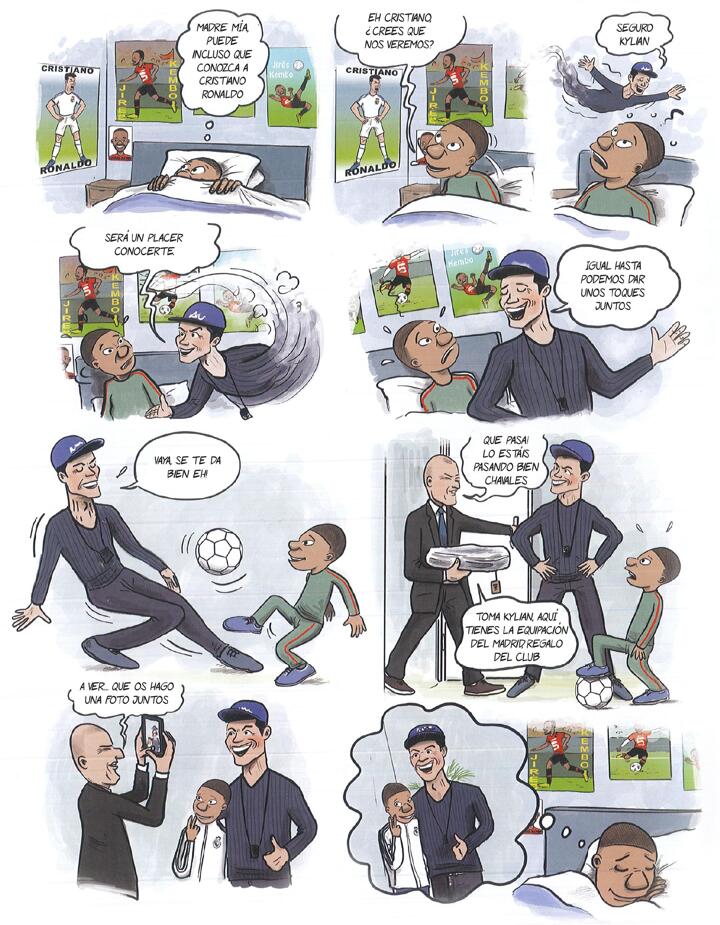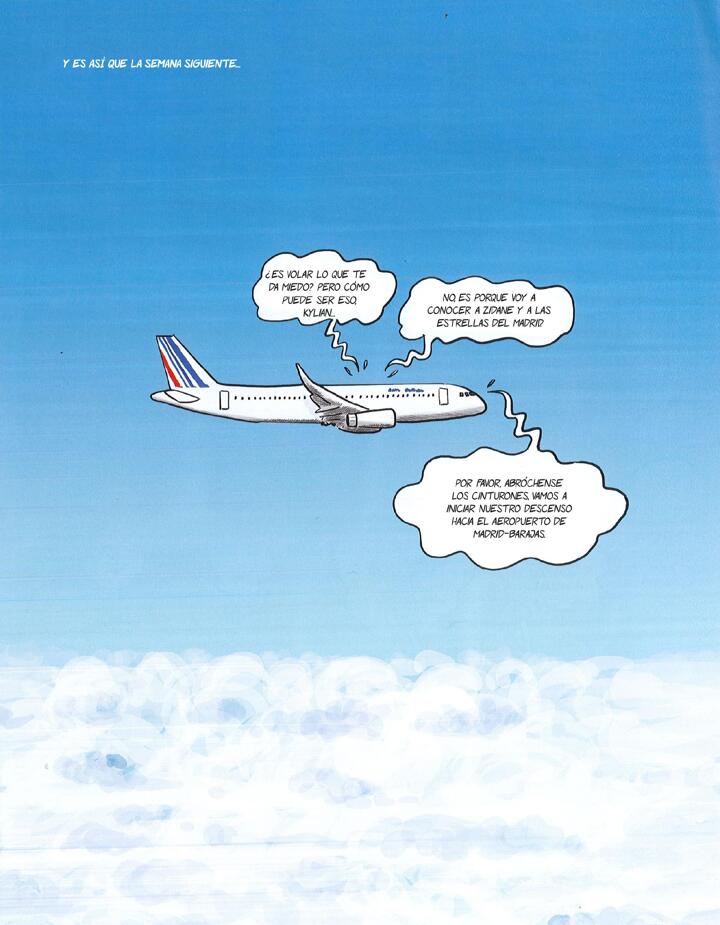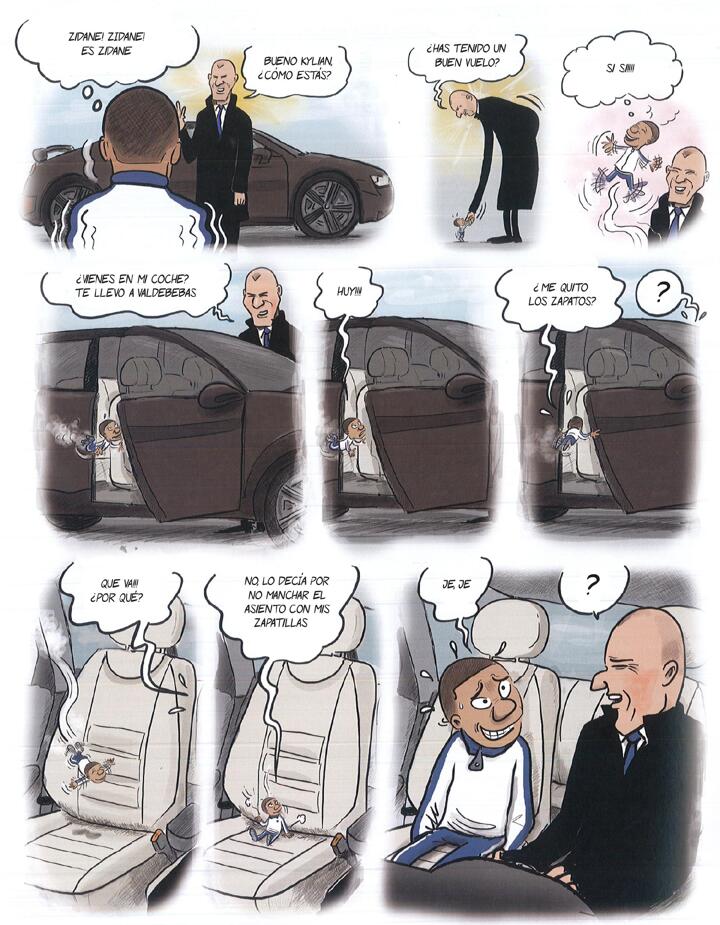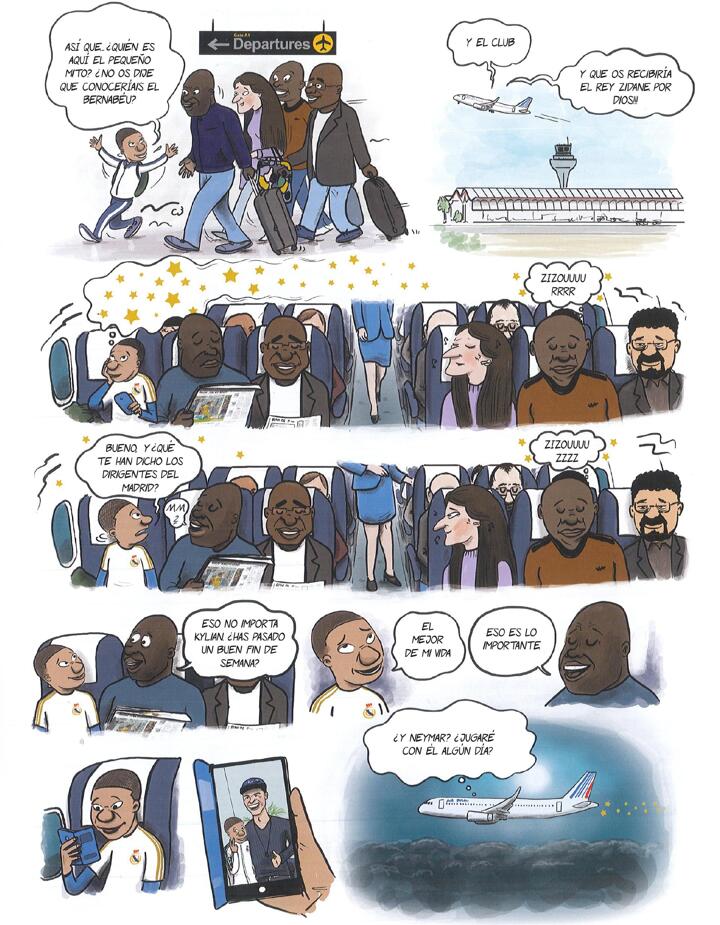 The comic tells the story of a 14-year-old Mbappe visiting Real Madrid's Valdebebas training ground and achieving his dream of meeting his hero, Cristiano Ronaldo.
As happened, the story proceeds with Mbappe flying back to France and curious as to what the Spanish club said about his time with them. Even in this section of the tale, the seeds were sown early for Mbappe to dream of a move to Real Madrid.
Signing for PSG
After impressing with Monaco, Mbappe was courted by both PSG and Real Madrid. Faro's comic book then recalls the stance of Monaco vice-president Vadim Vasilyev who explains that PSG's offer is too good to reject.
Mbappe then expresses his desire to join Real Madrid before the comic jokes towards Al-Kheklaifi being able to sway the Monaco player to join PSG along with Neymar, despite Financial Fair Play being at stake.
In keeping with the general tone of the book, a PSG lawyer is quoted saying to Mbappe and his mother that the player will earn 18 million euros before bonuses are added, leaving nothing to the imagination.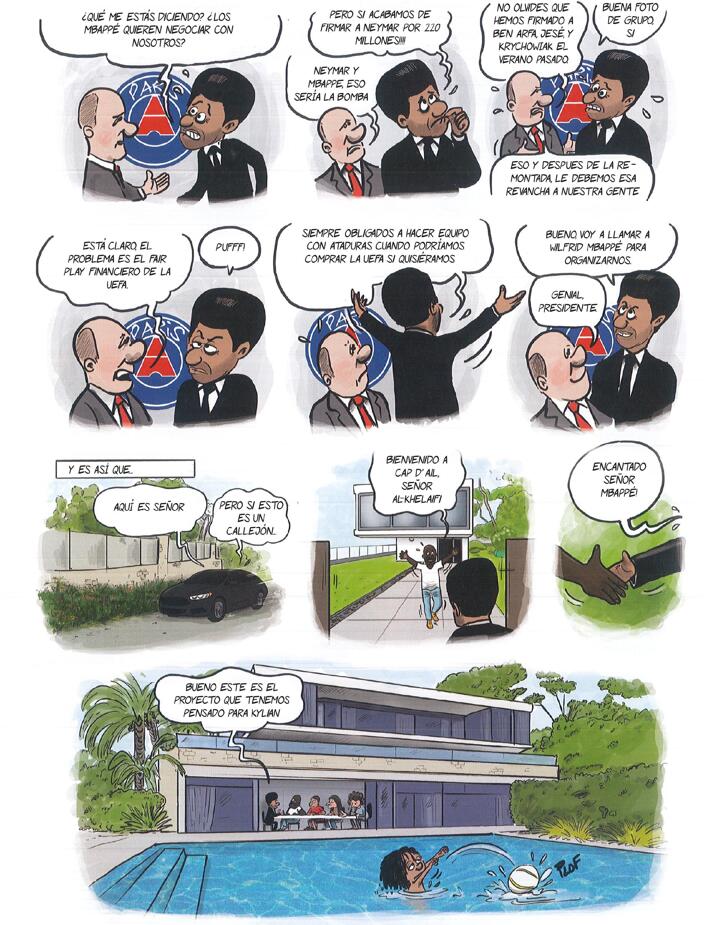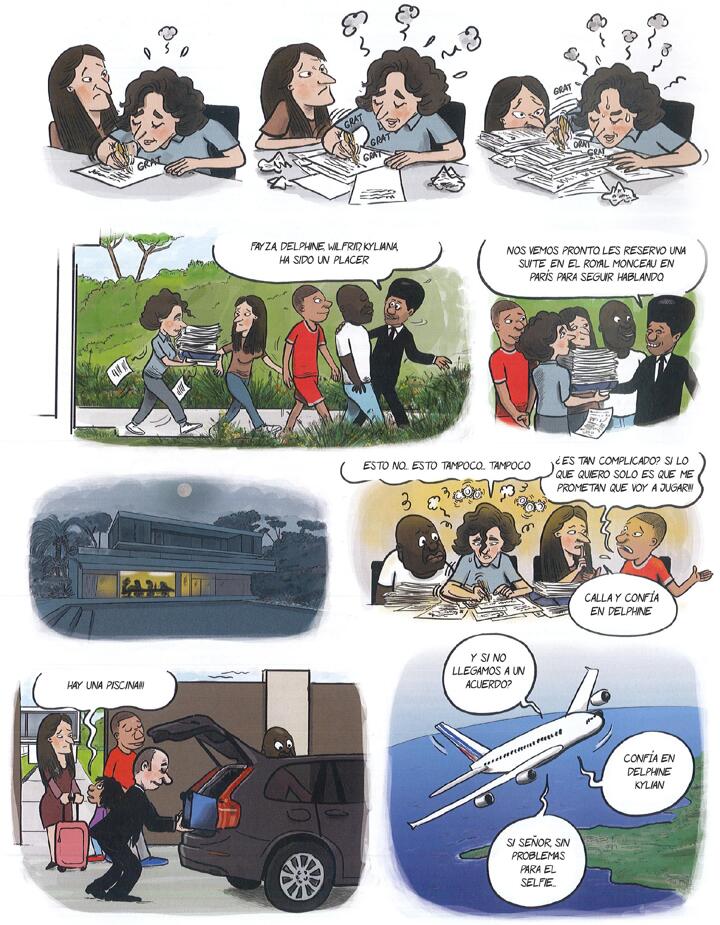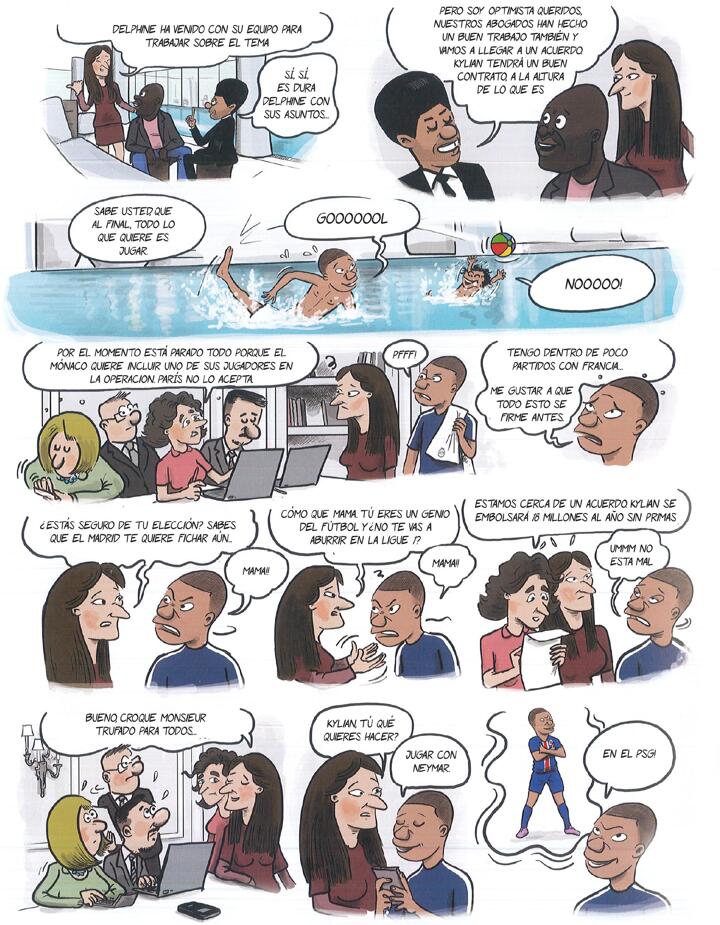 Lessons learnt
Throughout 'Je m'appelle Kylian', there is a clear emphasis put on the lessons that Mbappe's parents wished to teach him throughout his life, so that young readers too are able to learn from them.
Aside from general manners, a young Mbappe is taught in the comic book about respect, education and other general values to better his approach to life.
Faro hopes that by being able to understand and picture every event of Mbappe's life, readers will be able to understand the journey that has led the French international to the heights of fame in the game.