Hello, Afers! The Euro 2020 will be held in 1 day. Portugal coach Fernando Santos has revealed the list of 26 players in his squad for Euro 2020.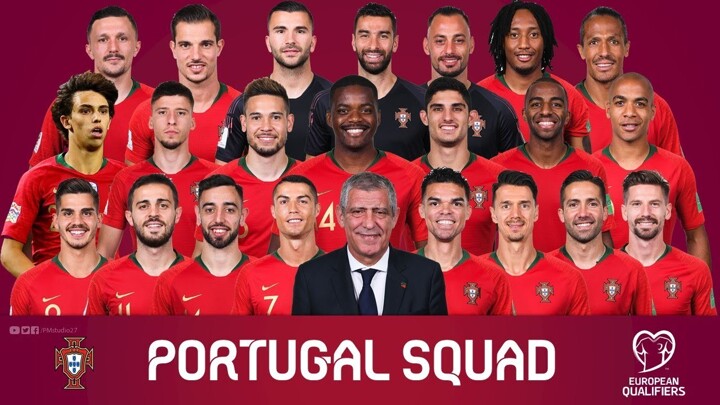 Who would make your France XI for Euro?
Pick what you think is France's strongest team and share your XI in the comment area!
Goalkeepers: 12-Anthony Lopes (Lyon), 1-Rui Patricio (Wolverhampton Wanderers), 22-Rui Silva (Granada)
Defenders: 20-Joao Cancelo (Manchester City), 2-Nelson Semedo (Wolverhampton Wanderers), 6-Jose Fonte (Lille), 3-Pepe (Porto), 4-Ruben Dias (Manchester City), 5-Nuno Mendes (Sporting CP), 5-Raphael Guerreiro (Borussia Dortmund)
Midfielders: 13-Danilo Pereira (PSG), 19-Joao Palhinha (Sporting CP), 18-Ruben Neves (Wolverhampton Wanderers), 11-Bruno Fernandes (Manchester United), 8-Joao Moutinho (Wolverhampton Wanderers), 16-Renato Sanches (Lille), 24-Sergio Oliveira (Porto), 14-William Carvalho (Real Betis)
Forwards: 26-Pedro Goncalves (Sporting CP), 9-Andre Silva (Eintracht Frankfurt), 10-Bernardo Silva (Manchester City), 7-Cristiano Ronaldo (Juventus), 17-Diogo Jota (Liverpool), 25-Gonçalo Guedes (Valencia), 23-Joao Félix (Atletico Madrid), 15-Rafa Silva (Benfica)