Bayern Munich sporting director Hasan Salihamidzic has criticised Serge Gnabry for being 'amateurish' after the winger's controversial trip to Paris Fashion Week.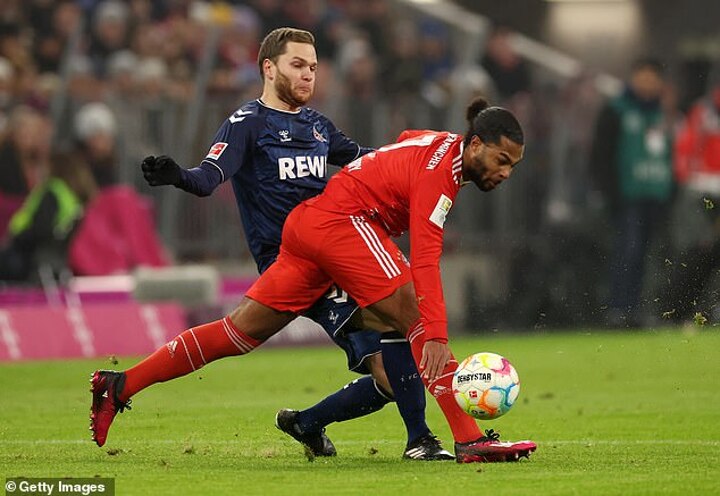 Gnabry was substituted at half-time of Bayern's 1-1 draw against Cologne on Tuesday after a lacklustre display.
Salihamidzic offered a harsh critique of the German international after Bayern dropped points.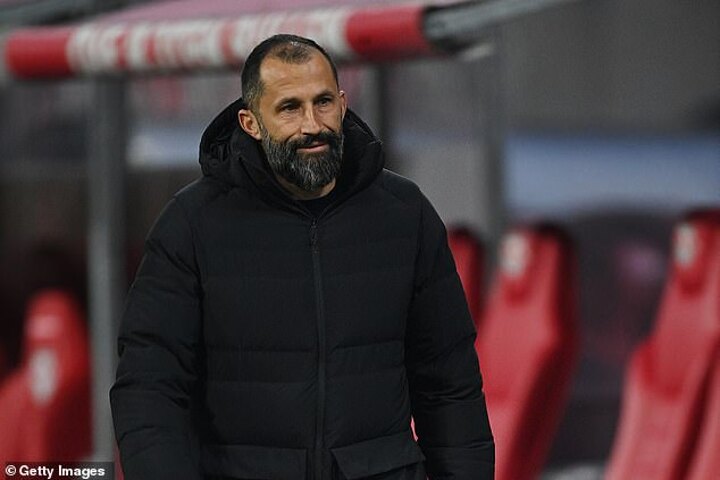 'That's amateurish, that's exactly what Bayern Munich isn't, frolicking somewhere when you have a day off,' Salihamidzic said, as per Sport1.
'A day off is to rest so that you can step on the accelerator in the next game.
'We will talk about that on Wednesday, for sure. Of course there is a need to talk about it.
'(It is) high time that we change gear and realise that the championship is now at stake'.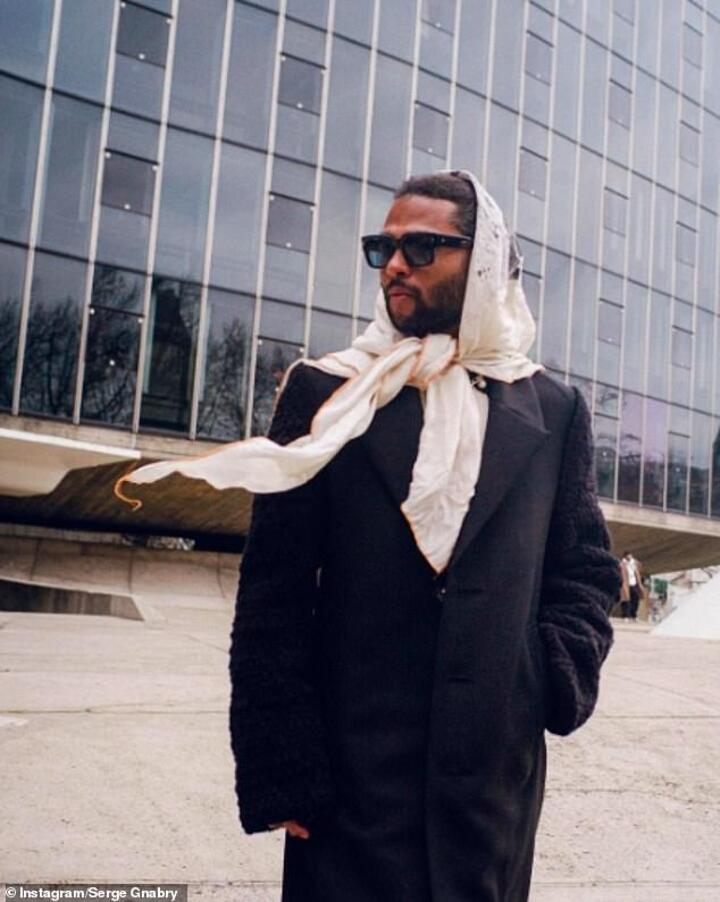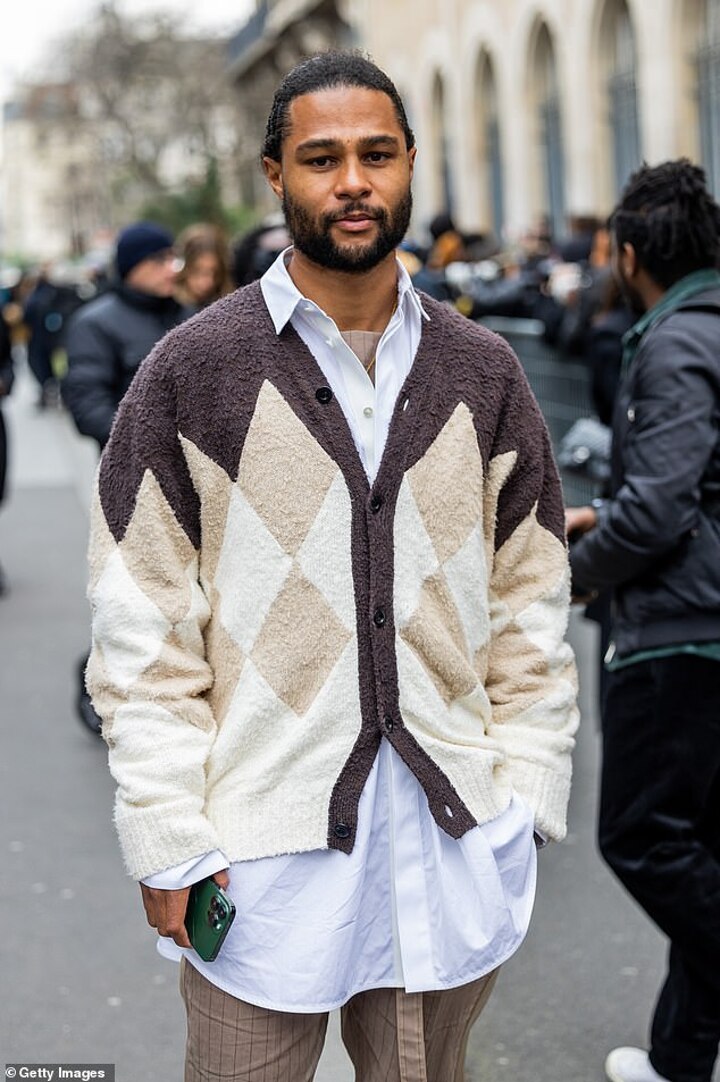 Gnabry, nicknamed 'Gucci-Gnabry' by some, had spent his day off on Saturday beside the catwalk in Paris, with the 27-year-old pictured head to toe in designer clothes.
The 27-year-old received criticism from some Bayern supporters, with the trip coming a day after the German champions had drawn 1-1 with RB Leipzig.
Bayern coach Julian Nagelsmann had warned prior to the match against Cologne that Gnabry must now deliver on the pitch.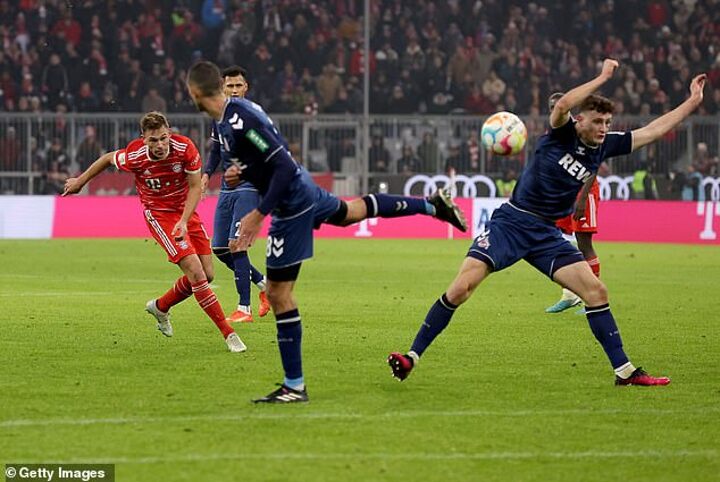 'If it leads to a bad performance it's not good,' he said pre-match.
'As long as the answer is the right one on Tuesday, it's OK for me. If not, then it's not OK. And then there will be consequences.'
Bayern fell behind on Tuesday to Ellyes Skhiri's fourth minute volley, with Nagelsmann's side requiring a late strike from Joshua Kimmich to earn a point.
Gnabry was one of two players withdrawn at half-time by Nagelsmann, along with Leon Goretzka, with the German coach claiming the substitutions had the desired effect in improving Bayern's performance.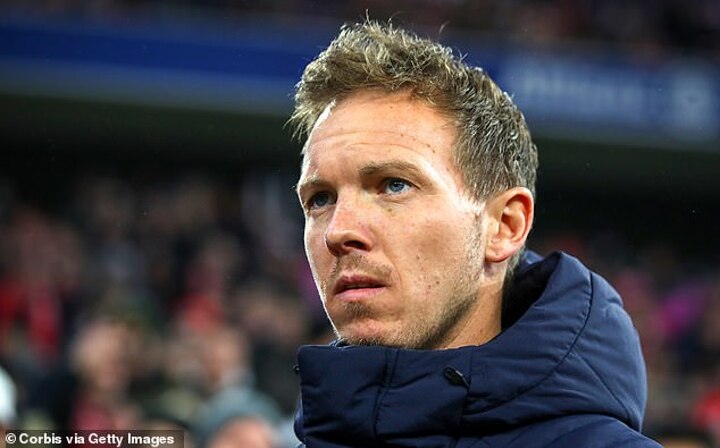 'I think we deserved the point, we made changes for the second half and played well after that,' Nagelsmann said.
'The late goal will do us good, though two points from the first two games of the year is not enough.
'We set the bar with our second-half performance - that's how we should be playing over the full 90 minutes.'
Despite the criticism, Gnabry has enjoyed a strong season to date for Bayern with the winger scoring 10 goals in 25 matches in all competitions.
The consecutive draws since the Bundesliga resumed after the World Cup has led to Bayern's lead at the top of the table being reduced to four points.
RB Leipzig will look to reduce the gap to a single point on Friday when they host Stuttgart, before Bayern welcome third-placed Eintracht Frankfurt to the Allianz Arena on Saturday.