Juventus are enduring one of their most disastrous seasons in recent memory in 2021-22.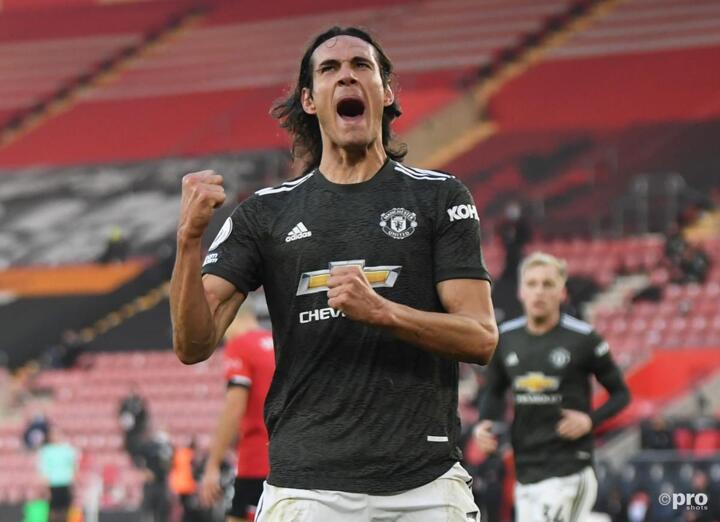 Having only just scraped into the top four on the final day of last season, this time around the Bianconeri are at real risk of failing to qualify for next year's Champions League.
At the time of writing at the start of December, Juventus are already 10 points off the top four after 15 games played.
They have struggled in virtually every area of the pitch but the two positions in which they will certainly try to do business in January is central midfield and the centre of attack.
Dusan Vlahovic (Fiorentina)
Juventus are crying out for a clinical number 9, having struggled badly to score goals ever since losing Cristiano Ronaldo back to Man Utd on the final days of the summer transfer window.
The primary target in 2022 is Dusan Vlahovic, who has exploded this year as arguably the most exciting striker in Europe after Erling Haaland.
Vlahovic will definitely leave Fiorentina next year as his contract expires in 2023 and he is refusing to sign a new deal. However, the Viola are asking for at least €60-70m to do business in January.
Not only do Juve not have the funds for such a deal, without doing a loan plus buy option, but there are numerous top European clubs who are also set to bid for the Serbian striker.
Mauro Icardi (PSG)
Should Vlahovic prove to be unobtainable, then PSG's Mauro Icardi is also on the shortlist for the Bianconeri.
Icardi is a long-term Juventus target and the Old Lady has tried to sign the controversial Argentinean on a number of occasions in the past.
The 28-year-old would welcome a move back to Italy, especially as he is experiencing family troubles, but PSG may not be willing to do business as they have just lost Neymar to injury for the next couple of months.
Edinson Cavani (Man Utd)
A low-cost and short-term option for Juventus is Man Utd veteran Edinson Cavani. The 34-year-old has been a success at Old Trafford since arriving 18 months ago but has fallen well down the pecking order this season.
It remains to be seen whether he has any part to play under new Man United manager Ralf Rangnick but, nevertheless, Cavani would consider a move back to Italy.
The only question is whether he would accept to join Juventus, having been such a star at the Bianconeri's bitter rivals Napoli a decade ago.
Aurélien Tchouaméni (Monaco)
It is widely accepted that Juventus' midfield is simply not strong enough at the top level and the one guarantee in January is that a new central midfielder will join.
The dream arrival is Monaco's Aurélien Tchouaméni, who is regarded as one of the best youngsters in the world.
However, Tchouaméni is also wanted by Real Madrid, Liverpool, Chelsea and PSG and Juventus know they simply can't compete with these clubs if a bidding war breaks out.
Denis Zakaria (Borussia Monchengladbach)
An affordable option for Juventus is Denis Zakaria, who is also wanted by Jose Mourinho's Roma.
Zakaria's contract at Borussia Monchengladbach runs out at the end of the season and the German club may look to sell him for a small fee in January.
At the age of 24, Swiss star Zakaria fits Juventus' new policy of looking for younger players.
Axel Witsel (Bourssia Dortmund)
Axel Witsel infamously agreed to sign for Juventus in the summer of 2016, flying out to Turin on Deadline Day after a fee and salary had been settled on.
However, Witsel waited all day for paperwork to arrive from his Russian club Zenit and it never did. Thus, the move collapsed.
Witsel is not the same player he was back then but Juventus could resurrect a move for the 32-year-old in January as they need a central midfielder to sit in front of the back four.
Corentin Tolisso (Bayern Munich)
Corentin Tolisso's career has been decimated by injuries over the past four years and his career at Bayern Munich is winding to a close.
Now a bit-part player, the Frenchman is still only 27 and remains an enticing option at a low price in 2022.
Tolisso is most likely to wait until the end of the season and make a Bosman move, but Juventus have been linked with a cut-price January transfer if some of their other midfield targets are not possible.
Ousmane Dembele (Barcelona)
The wide areas are not a priority for the transfer market but Juventus will look to sign a winger should Dejan Kulusevski depart.
The Swede has been a big-money failure in Turin and it is understood that manager Max Allegri is not a fan of the player.
Kulusevski has been linked with a move to Arsenal or Tottenham and, should he leave, then Juventus could make an official bid for Barcelona's Ousmane Dembele.
Dembele's contract expires at the end of the season and he seems unlikely to renew. He could thus be available for a cut price.