The Bundesliga is home to the brightest young talents in world football. Borussia Mönchengladbach's midfield is safe in the hands of Denis Zakaria. A powerhouse with passing ability far beyond his years, bundesliga.com provides the pertinent details about the Swiss wonderkid…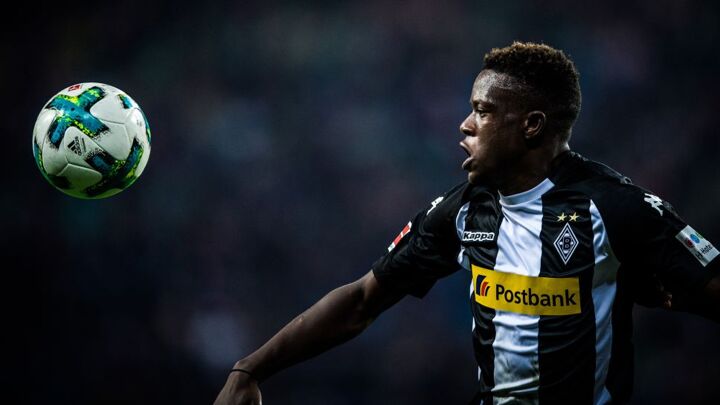 Denis Zakaria
Age: 21Position: Centre midfieldClub: Borussia MönchengladbachCountry: Switzerland
Key stats
As far as stats go, Zakaria may have the best. The Swiss midfielder completed 100 per cent of his passes in his first four Bundesliga matches, immediately showing those around him in the league that he means business. Standing at 6ft 2in, the towering figure is a dominant midfield force who plays the easy past when he has the opportuity. Very much a defense-minded player, Zakaria did still score twice in 2017/18 and provide three assists. After a superb debut campaign, the man who made two substitute appearances for his country at the 2018 World Cup will be pushing for more this season.
Plays a bit like: Patrick Vieira
I've been compared to [Patrick] Vieira and [Paul] Pogba – two more players I really respect and, in a way, see as role models. When I watch videos of them I think I'd like to play that way," Zakaria said last season. There is plenty more to come from the midfielder and the signs are there that another Vieira or Pogba-styled long-limbed midfielder is on the way. His season-long pass success rate of 91 per cent and 50 per cent of 599 duels won highlights the type of player he's becoming.
"What's important, though, is that people recognise I'm not trying to copy anyone. I'm trying to be the best Zakaria I can possibly be."
Did you know?
Zakaria's parents are from Sudan and Congo, but the Swiss-born midfielder has only ever played for Switzerland, starting with the U19 team in 2014 and leading to his now 12 caps so far for the full national team.
What they're saying
Yann Sommer: "It's not easy to compare him to the greats of the past, but he combines many qualities that have were really defined by Michel Platini and Zinedine Zidane."
Denis Zakaria: "I love to win back possession and I also like carrying the ball and taking on opposition players, but I need to be more efficient, score and assist more goals and improve in the air. I've proved myself to be a quick learner, though, and I'm in the best place to learn fast."
Lothar Matthaüs: "I'm glad that Gladbach have found another pearl. At his age I was earning my first stripes for Borussia. He reminds me of Toni Kroos at that age."