Arjen Robben says Serge Gnabry and Kingsley Coman have the potential to succeed him on the flanks at Bayern Munich, when he leaves the club next summer.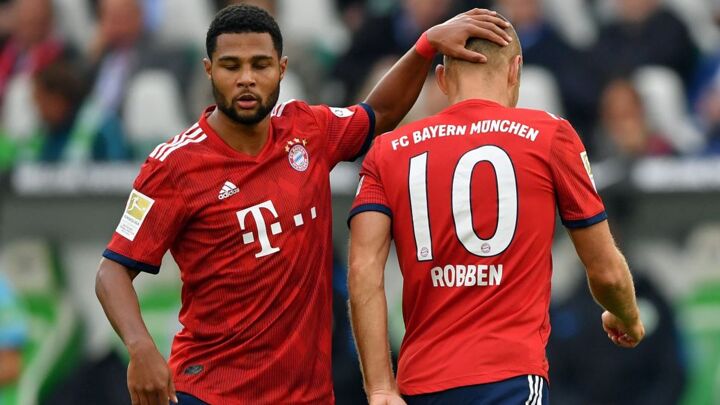 Robben, 34, recently confirmed that the 2018/19 season will be his last as a Bayern player, and while he admits to have taken the two heir apparents under his wing on occasion, the Dutchman also believes that success is ultimately in their own hands.
"We work and talk together every day, but it's down to the young players themselves," Robben told Bayern's official website. "You give tips when necessary, because you've got the experience in that position. But at the end of the day you have to work things out for yourself. You need to gain experience, work hard, never be satisfied and always try to improve and perform for the team. I hope they'll be successful."
Gnabry and Coman: Robben's heirs?
Gnabry and Coman are certainly on the right path. Enjoying his first full season with Bayern, Gnabry has made 16 appearances in all competitions in 2018/19, producing three goals - including a brace in last weekend's win at Werder Bremen - and two assists. The 23-year-old has also emerged as key figure in attack at international level, starting Germany's last three games, scoring once and providing two assists.
Although Coman's fourth season on the Bayern books has been blighted by injury, the France international slotted back in seamlessly on his return to the side as a substitute against Bremen. Still only 22, the former Paris-Saint Germain and Juventus winger has already made 97 appearances in all competitions for the Bavarian club, registering 16 goals and 22 assists whilst winning three successive Bundesliga titles and the 2016 DFB Cup.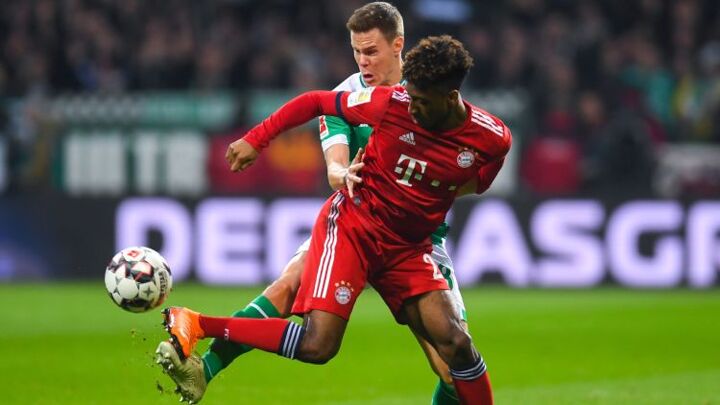 'Gnabry and Coman are very good players'
It's not quite Robben levels of success yet. The Dutchman has made over 300 Bayern appearances since leaving Real Madrid in summer 2009, claiming seven Bundesliga titles, four DFB Cups and the 2013 UEFA Champions League - but he is optimistic both players can hit equally dizzy heights with the right level of attitude and application.
"I hope from the bottom of my heart they do, but it's down to the them," Robben explained. "They have a long journey ahead of them, but they have plenty of talent. When you speak about our positions with Serge and King [Coman], they're two very good players. They want to improve, they want to prove themselves and they work hard. They've got great character, too. That pleases me. I hope they develop more in this way and play an important role in the club."
'I want at least one more title'
Before passing the baton, Robben hopes to go out with one final hurrah. The former Chelsea man has made 12 starts this season, with strikes against Hoffenheim, VfB Stuttgart and Augsburg moving him to within two of his 100th Bundesliga goal. He scored a brace against Benfica as Bayern booked their place in the Champions League round of 16, and there's the little matter of a DFB Cup third-round meeting with Hertha Berlin in the new year.
"We're already talking about saying goodbye but the team has plenty of ambition and so do I," Robben explained. "It makes me happy to see that I can still come up with the goods in a big European game against Benfica - long may that continue. I hope to play an important role right to the end to help the team. My objective is to leave with at least one more trophy."