The most impactful footballers, creative sparks, and true leaders for the 24 nations taking part in the 2020 UEFA European Championship.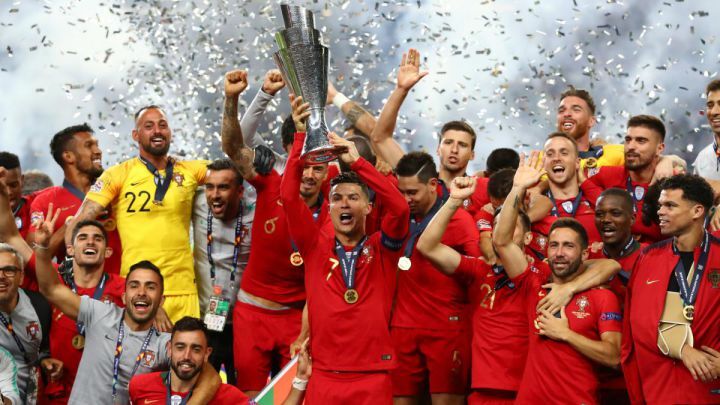 With Euro 2020 upon us, it is time for the 24 national teams to battle it out for the Henri Delaunay Trophy, but it is also a moment for the best continental players to shine on the European stage.
We've assessed the respective squads and come up with our list of who will be the most impactful players...
Romelu Lukaku – Belgium
After having this year his second-highest goalscoring season at Inter with 24 Seria A goals, it is clear that Lukaku arrives at Euro 2020 in the form of his life. Adding to his club performances is his accuracy in the national team shirt. Since the 2018 World Cup, Lukaku had scored 19 goals in 15 competitive matches, including scoring in all seven qualifiers for this tournament (nine goals).
Belgium has an ascending success in the last two big international competitions, with a quarter-final in Euro 2016 and semifinal at the World Cup 2018. They'll need star striker Romelu Lukaku to perform if they want to aspire to come one stage further.
Manuel Locatelli – Italy
Roberto Mancini's string of 25 matches without loss went a little bit under the radar in the Euro 2020 qualifications. In this way, they are entering their first major tournament since 2016 like the dark horse of the whole competition, without any doubt. Mancini's Azzuri team mainly consisted of unselfish individuals, which became the philosophy of their game style.
One name stands out among those newly found Italian football altruists, the member of the special Sassuolo team, Manuel Locatelli. The great paser Locatelli featured in all three of Italy's World Cup qualifiers this year, scoring his first international goal away in Bulgaria. Links to PSG and Manchester City emerged, and with good performance at the European Championship, it is particular Locatelli's price tag will only rise. For the Italian team, it will be crucial the accuracy of his passes to Immobile and Insigne, as the principal threat to the opposing team.
Cristiano Ronaldo – Portugal
Ronaldo is already a European Championship legend. He has the most appearances (21) at the UEFA final competitions and shares with Michel Platini's all-time goalscoring list (nine). He is coming to this year's Euro 2020 as the reigning champion after defeating France in the 2016 final.
Although this season was mediocre for Juventus, considering the high standards of the Turin club, Ronaldo managed again to win the Capocannoniere award with 29 goals, and he became the first man in Juventus history to score 100 competitive goals within his opening three seasons at the club.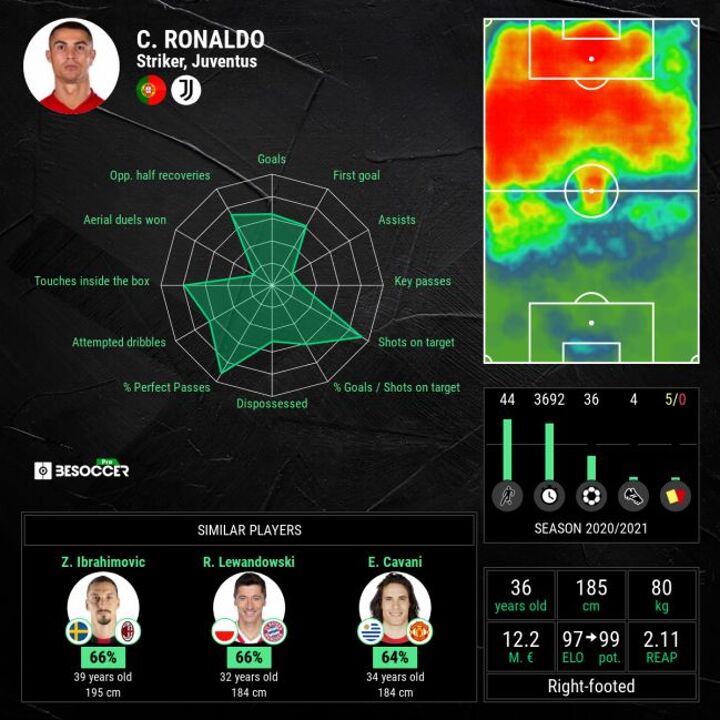 Frenkie de Jong – Netherlands
Frank de Boer has built a balanced team full of talented players that can compete with the best teams on the global stage as the brain of the Oranje side comes the unfolding talent of Frenkie de Jong, to whom de Boer has given the keys of the Netherlands' midfield.
Although he finished with Barcelona, behind Madrid's greats in this season's La Liga, De Jong was one of the most consistent players within the Koeman's team.
With a scoop on the Netherlands' most recent World Cup qualifiers in March, de Jong's significance to the team was crystal clear. He was one of only three players to play every minute, alongside goalkeeper Tim Krul and central defender Matthijs de Light.
Burak Yılmaz – Turkey
At 35 years old, Yılmaz is an experienced goalscorer within Turkey, but his debut season within the top five European leagues was possibly his most effective of all. He was the top goalscorer for Lille's Ligue 1 title-winning side with 16 goals.
He played a small role in Turkey's qualification for these finals with just a single goal and one more assist in seven appearances, but recently his four goals in three games, during the 2022 World Cup qualifiers in March included an impressive hat trick against the Netherlands, becoming the first player to score three goals against the Dutch since 1980.
Jadon Sancho – England
Jadon Sancho returns to the national team for his first major international tournament after missing their World Cup qualifiers at the start of the year through injury. Sancho has only made seven starts in competitive action for England so far, and he's yet to find his feet on the international stage.
The 21-year-old is primed and ready, and England will be hoping Euro 2020 provides the stage. Since the start of the 2018-19 campaign, Sancho's 41 assists in the Bundesliga are bettered across the top five European leagues by Thomas Müller (48) and Lionel Messi (43). At just 21, the Dortmund man already has a track record as one of the leading creative forces in Europe.
Kylian Mbappé – France
After shinning at the 2018 FIFA World Cup, becoming the second-youngest goal scorer in a World Cup final behind the legendary Pelé, it'll be an understatement to say that much is expected from Kylian Mbappé at a Euro 2020 tournament where his French side is favorites.
Mbale assured everybody about his potential over the last three seasons by finishing as Ligue 1 top scorer – the first to do so since Jean-Pierre Papin.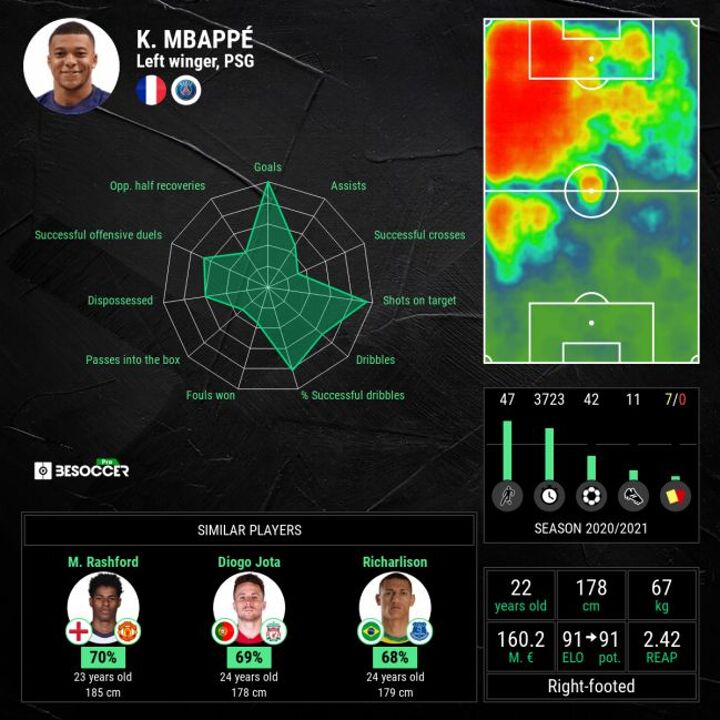 Thomas Müller – Germany
As always, he played a significant role in Bayern's ninth consecutive championship during the 2020-21 Bundesliga, as the only player with averaging double figures of goals and assists in the competition.
Only six German players are more experienced in tournament football than Müller, who has 27 finals appearances. None of these six players are featured in this year's Die Mannschaft squad. The young and talented German team will count on his experience and craft how-to guide them to scoring goals.
Robert Lewandowski – Poland
After disappointing performances at Euro 2016 and the World Cup 2018, where Lewandowski scored just two goals in 11 matches, Euro 2020 might be a chance for the Polish striker to redeem himself in the national shirt. He comes from his best season at club level, where he managed to break Gerd Müller's record of 40 goals from the 1971-72 Bundesliga – long considered unbreakable.
Nico Elvedi – Switzerland
The 24-old footballer from Zurich, Nico Elvedi, has already become an integral part of the Swiss national side under Vladimir Petković. Both accurate and reliable, the defender of Bundesliga side Borussia Mönchengladbach has played more games and minutes than any other outfielder at the club. Elvedi has also played every single competitive contest for the Swiss national team under Petković since the start of 2019-20, and he will serve as the necessary pillar of the Suisse team tactics.
Willi Orban – Hungary
Willi Orban went to play for RB Leipzig in 2016 and is a cornerstone of their defending line that conceded the fewest goals in the Bundesliga (32). The same defending line that was only able to stop Robert Lewandowski from scoring during his record-breaking Bundesliga season.
The Hungarian is also a threat on set plays. He scored four times in the 2020-21 Bundesliga and was also the top scorer for Hungary in Euro 2020 qualifiers, and all seven of those goals came via set-piece situations.
Saša Kalajdžić – Austria
Standing at precisely two meters, Kalajdžić was the tallest Bundesliga player in 2020-21, and the Austrian made good use of his size with half of his 16 league goals coming from headers. The 23-year-old added five assists in the Bundesliga last season, with all coming from open play.
He only made his debut for the Austrian side in October 2020 but has undoubtedly impacted since then, scoring three in World Cup qualifiers in March, including two goals in the draw against Scotland.
Sergio Busquets – Spain
In the absence of Sergio Ramos from Spain's Euro 2020 squad, Sergio Busquets will be the oldest and most experienced player in the Spanish selection this summer. Alongside Jordi Alba, Busquets is one of only two players that remain in the Spanish squad from their 2012 Euro success. He showed great form in this year's FC Barcelona campaign, especially in his passing accuracy, breaking up opposition attacks, and regaining the ball.
Despite being 33 years old, Busquets plays a crucial role in the Barcelona and La Furia Roja midfield.
Andrew Robertson – Scotland
Andy Robertson, the Scottish left-back of Liverpool FC, was one of the most standard players of the Enfield club this season. Although it was a disappointing season for the Reds, he shined for the national team. As captain, he led his team in the pivotal qualifying game against Serbia in Belgrade, where they won on penalties and secured their place at the Euro 2020.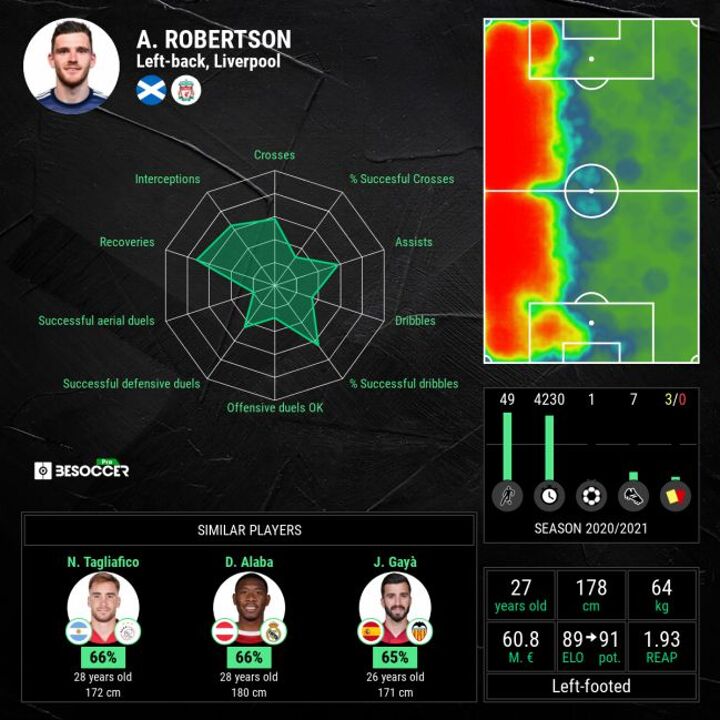 Glen Kamara – Finland
Glen Kamara enjoyed a brilliant domestic campaign in Scotland with Rangers as they ran away with the Premiership title while reaching the last 16 of the UEFA Europa League under the stewardship of Steven Gerrard. His influence on Kamara is apparent, as the Finnish midfielder performed wonders in the Scottish top flight in 2020-21, completing a league-high 91% of passes.
Kamara's talent will indeed prove crucial for Finland at Euro 2020, with the Finnish manager Kanerva needing Kamara to provide the rock-solid central figure.
Gareth Bale - Wales
After coming back to his old club in September 2020, Gareth Bale played ten matches as a starter (10 more as a substitute), and he scored 11 goals. He also added three goals to his tally, scored in the UEFA Europa League. Ryan Gigs will need his charismatic striker, who has over 90 caps and 33 international goals if Wales wants to repeat their most significant success from the Euro 2016 when they played the semifinal at the tournament held in France.
Christian Eriksen - Denmark
It appeared this season that Eriksen made a genius move, changing his club colors in January 2020, and coming to the Italian side Internazionale, this year brought him the long-awaited national title with Milan's club. He scored three goals from 17 games this season. A talented and hard-working player, his creative playing style and role on the pitch will have to be the driving force of the Danish team.
Aleksandr Golovin - Russia
A native of Siberia and developed at CSKA Moscow, Aleksandr Golovin made history in February this year, when he became the first Russian player to score a hat-trick in Ligue 1 for his club Monaco away victory 4-3 against Nîmes. Golovin is the vital creative force in a relatively functional Russian team. His ability to play in the center of midfield or on the wing is invaluable to Stanislav Cherchesov. The Monaco man will be looking to build on an impressive season at the domestic level with his displays this summer.
Gjanni Alioski - North Macedonia
North Macedonia is participating in a major tournament for the first time in its history. Still, their manager refuses to admit they will have a supporting actor role at this year's Euro 2020.
Leeds' Alioski might have started as a left-back, but there's every chance he'll be one of his nation's most commanding players this summer.
Six of Alioski's seven goals for his country have come since the start of 2018, which means he has a more attacking role while playing for the Balkan peninsula team. If North Macedonia defies the odds and gets to the knockout stage, then the Leeds man will surely be integral.
Ruslan Malinovskyi - Ukraine
The Atalanta's player Ruslan Malinovsky will help his coach, one of the greatest players ever, Andriy Shevchenko, in his other football quest, ass a national team manager. Malinovsky is a set=piece specialist with both foot playing capability. Before all, he's adaptable to sit in front of the defense or to play just behind the striker.
In his 33 appearances, the six goals he made came as an encouragement for Shevchenko and his compatriots, as they are aiming to reach the later stages of the competition for the first time in their history.
Tomáš Souček - Czech Republic
West Ham's Tomas Soucek will unquestionably be one of the key men for the Czech team that played the final Euro 1996, with Patrick Berger, Pavel Nedved, and Karel Poborsky.
When we talk about the present stars, the mighty midfielder ended the Premier League season as the Hammers' joint lead top goalscorer and scored a hat-trick in March during a World Cup qualifier against Estonia.
Luka Modric - Croatia
For the last 15 years representing his national team, Luka Modric has undoubtedly been the team's star man. There was an evident fall in form after the World Cup he played against France in 2018. Yet, in the last season, he helped Real Madrid and his coach Zinedine Zidan participate in one of the most exciting finishes of the La Liga in recent years. Atletico Madrid took the title, but the greatest Croatian footballer in history will use the ascending curve of his form to help his national team and try to go one better on the international stage.
Milan Škriniar - Slovakia
It is the second time Slovakia has qualified for the European Championships, and getting to the knockout stage will be considered an enormous success.
The 26-year old Milan Škriniar, the newly crowned champion of Seria A with Inter Milan, is a defender who is "a strong tackler who is quick to make clearances." A natural center-back can also be deployed as a defensive midfielder, but above all, functions as the leader on and off the pitch. His leading characteristics and newly found champion mojo will be more than useful for the Slovakian team.
Dejan Kulusevski - Sweden
Kulusevski is just 21 years old but is already a central figure for Juventus and the Sweden national team. The experts emphasize his speed and technical ability, and his craft to adapt playing on various positions in the midfield and the attack.
Coach Janne Andersson has tremendous confidence in Kulusevski as a critical player, supported by the fact Andersson has opted not to bring in a reserve while the 21-year-old recovers from COVID-19.