Trent Alexander-Arnold insists England must improve their defensive record if they are to stand any chance of winning Euro 2020.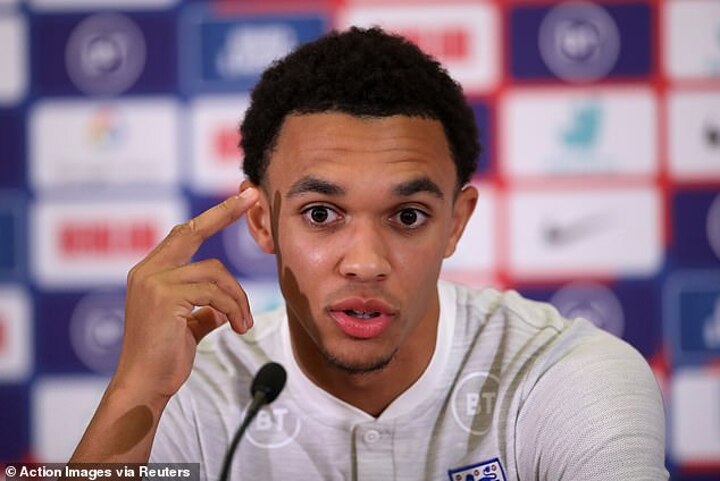 Individual errors accounted for many of the goals shipped across those two games as Southgate continues to strive for a settled - and in-form - back four.
'If we want to be regarded as one of the best teams in Europe and go far in the Euros, and try and win the competition, our clean sheets and goals conceded must be fewer,' Liverpool full-back Alexander-Arnold admitted.
'We have to concede less goals. As defenders, as a team and as a unit we know where to improve and where to work on.
'Some games, it just happens. We will analyse what went wrong and try and make sure it does not happen again.
'Kosovo, really, were an underrated side and we had massive respect for them before the game and we knew they had threats and, luckily for us, were able to outscore them but we were not happy with the goals we conceded and we need to work on it.'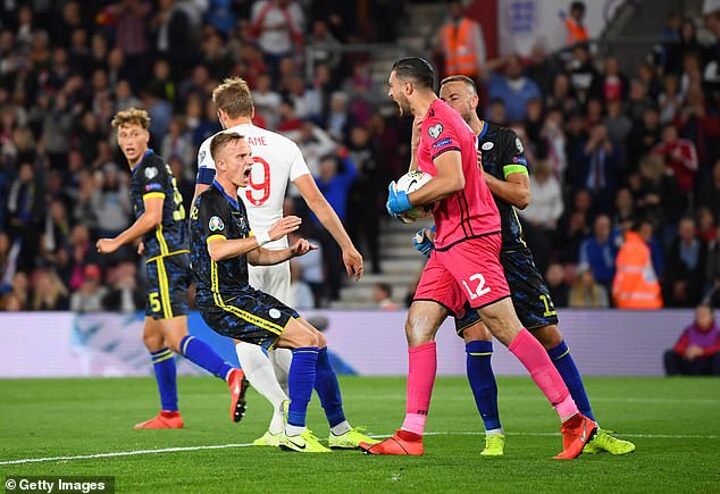 Alexander-Arnold also revealed the players were planning on holding a meeting before the game in Prague and the subsequent trip to Sofia to face Bulgaria three days later.
'As players we analyse our games, we know during the game what's going right and what's not,' he said.
'No, we've not had the meeting yet but we will over the next few days to make sure it doesn't happen again. It's important to look back on our game and see where we need to improve.
'The obvious one is that the amount of goals we conceded was not good. It's about making sure we get that right this time.'