When I first started watching United's games on TV with my dad, there were so many great players in the team. To me, though, one guy stood out more than anyone else.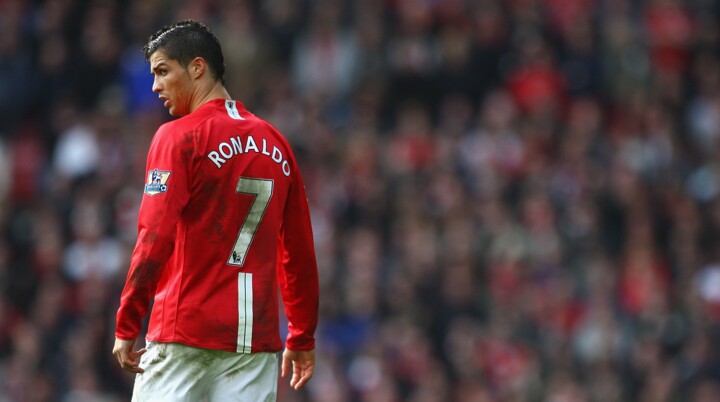 There was this player, younger than most of his team-mates, who was always showing everybody all his skills. He'd get kicked down but then stand back up and go again for the same defender who just kicked him. A lot of players get kicked once and just disappear from the game. Not this guy. He wanted more and more.
Even more than that spirit, I loved the way he played, especially his shooting. The way he struck the ball, the way he shot from long-range, that's what always stood out to me because that's what I wanted to do as well. He could do everything, but most importantly he scored the kind of goals I wanted to score… actually, that's still what I want to do!
That's why Cristiano Ronaldo was my footballing hero.
That's why, when I would go out to play with my friends, I was like: I'm Ronaldo today.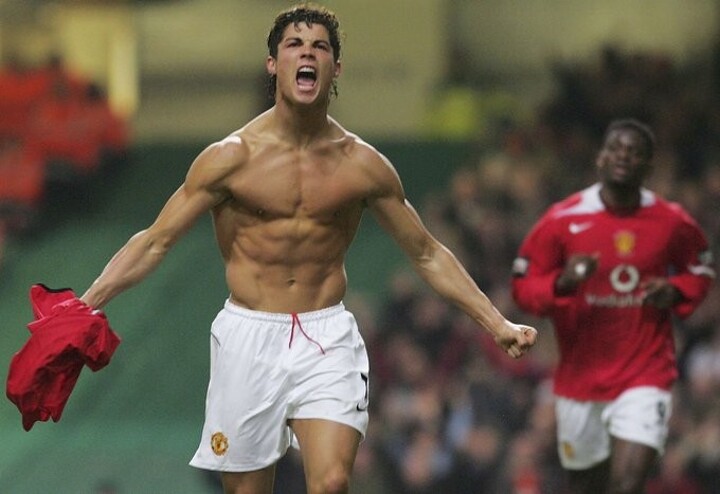 Even when I was training, I'd be thinking the same thing. I'd be shooting from far out, trying to do skills like Cristiano. I loved his stepovers, so I'd be trying them as well.
I tried to copy his free-kick style, the way he hits it through the valve, but I'm better with the inside of my foot. I tried his style but… it didn't work so well, so I said to myself: "I'll just leave it to him. I've got my own style."
So, when I had the chance to join United, I couldn't help but think about Cristiano and all the other great players who had already been at the club. You think about all the big names – David Beckham, Ruud van Nistelrooy, Cristiano… and they've all been here already. I was playing attacking midfield at the time and I wanted to be like them, so I said to myself that if I came to this club I would hopefully turn into a player like them. For sure, it made my decision way easier.
When I came to United, the staff here were always telling me how hard Cristiano worked in training and in the gym. It was that hard work which helped him to become the best player in the world.
That's pressure, but you have to deal with it.
You know what else is pressure? Meeting your hero.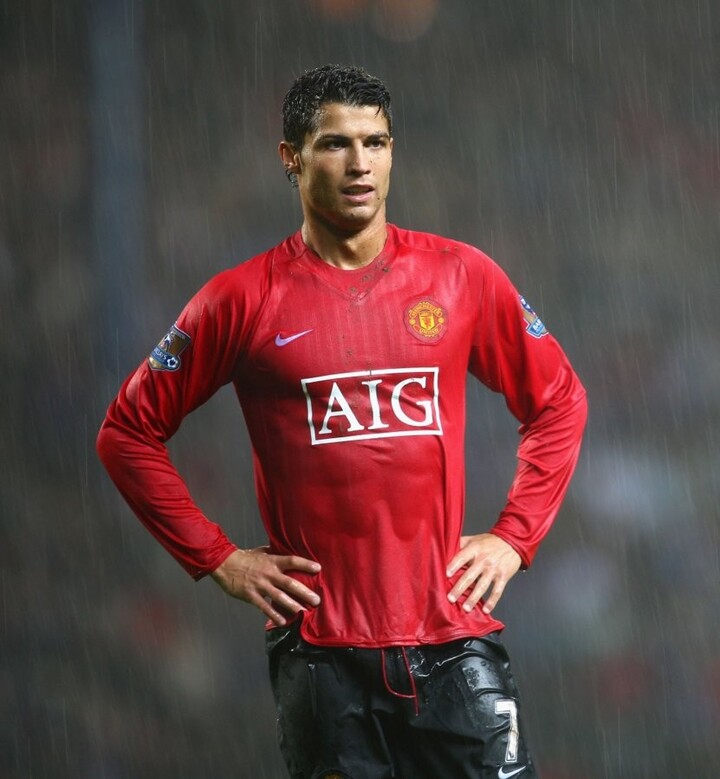 The first time I met mine was in 2014 at the Hilton in Manchester. There was a friendly game between Portugal and Argentina at Old Trafford and the Portuguese team were staying there. I went with Anderson and Nani, who both wanted to go and say hi to Cristiano because, of course, they both know him already from the time they played together at United.
Of course, you're trying to be cool, trying to play it off when you finally get to meet him, but I was so nervous. I didn't need to be because he was so nice, so cool. Very normal guy, very humble, which I hadn't expected, to be fair.
Nani and Anderson told him I was a player so he told me straight away: "You're at the right club. Keep doing what you're doing, work hard. I know the people at United and they'll help you to grow into a better player."
When Cristiano Ronaldo is saying that to you, it means so much. In my head, it was like… wow, I just spoke with one of the greatest players of all time. He was right there near me, he said this to me, so you listen now.
When I went home, I called my best friend and said: "You'll never guess who I just met…"
He was just like: No. Get out. So I sent him the picture and he couldn't believe it, because that wasn't the first time I'd come into contact with Cristiano. It was the first time I'd actually met him, but I'd crossed his path the previous year too.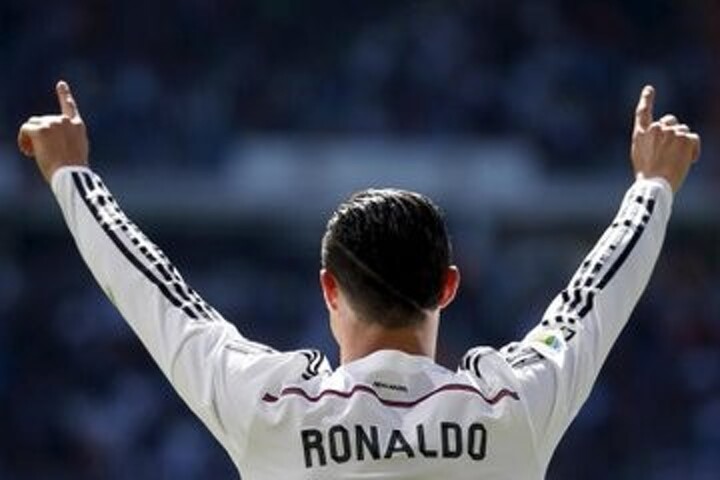 I've got some other stuff to go with them. You see, when I went to Granada on loan three seasons ago, I played against Real Madrid in the Bernabeu.
This time it was different. When I met him before, it was more like a fan meeting his idol, now it was playing against him and we were there to get a result. In the back of my head I was thinking: I hope he shows me something special today, I just want to see something - but I wanted the result more. It was way more important that we got something out of the game.
Even before the game kicked off, something special happened. Cristiano was being presented with his fourth Ballon d'Or and he was stood next to Zidane, Figo, Ronaldo… they were all just lined up and I'm stood there with my mouth wide open. It was amazing. I mean, Zidane was Real's manager, I was playing against my hero, so the pressure was on!
I'm there thinking to myself: Come on, you've got to play well today. If you don't play good here, imagine what they'll think of you.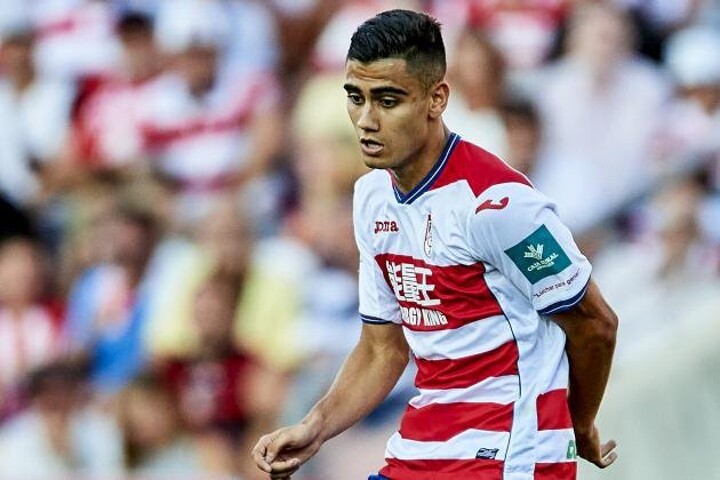 Fortunately for me, I had one of my best games that day. Unfortunately, Ronaldo scored and Real were amazing. I hadn't realised until then just how big Cristiano's presence is on the pitch. To see him in action, doing his thing, at that speed… wow. It was nice to play against him, in a way.
I tried to get his shirt but it was very difficult, a lot of people wanted it, so I didn't get it the first time, but the next year I was back with Valencia and I managed to get it then. I had to wait a year and it was worth the wait.
That's in my house now, framed. People can look but not touch.
Most important of all, though, was the advice he gave me. That's what I'll cherish the most. It's what I've done ever since he told me five years ago. I keep my head down and work hard every day. It seemed to work well for Cristiano!