Tottenham boss Mauricio Pochettino has insisted that Wembley is the 'best place in the world to play football' amid plummeting attendances and after Danny Rose claimed it is no longer 'an honour' to play at the national stadium.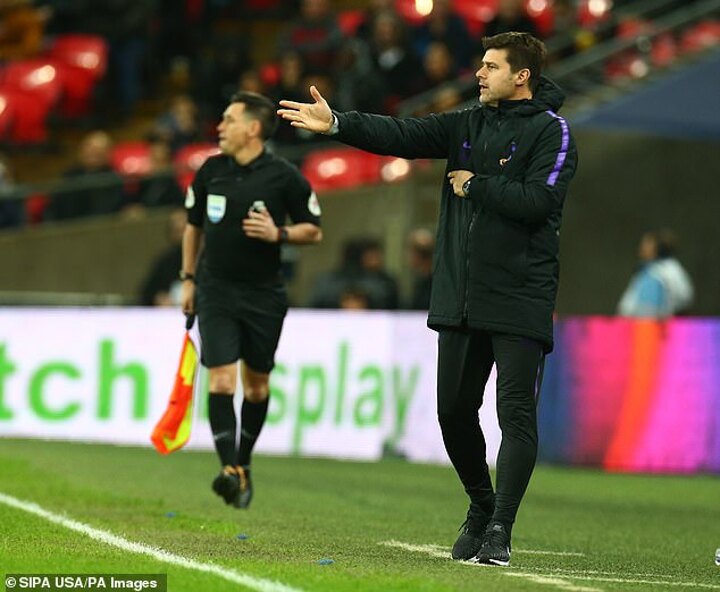 Tottenham will play their home matches at Wembley until the end of this calendar year - but the club are still to confirm an official move-in date for the new White Hart Lane.
Attendances have been dropping at Wembley and on Wednesday against Southampton, only 33,012 turned up to watch Tottenham's 3-1 victory. This was a 10,000 drop on the previous poorest attendance of 43,268 against Cardiff in October.
Pochettino, however, launched a passionate defence of the national stadium.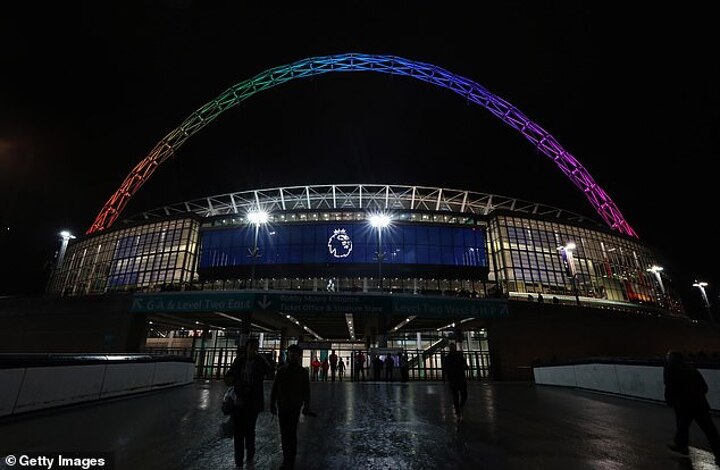 'I'm not going to create a debate with him,' Pochettino said. 'Everyone is entitled to an opinion. If you ask me, I am so happy to play at Wembley. I was born in Argentina.
'When I heard of England for the first time, it was about the Falklands and it was very sad time. I arrived in Europe and then came to Southampton. I changed my mind in how I see this country.
'It's an honour and pleasure to be here. We compare Argentina with Spain and Italy but we have more common with English people. We love football like you do and you grow up hearing about Wembley.
I played in 2000 with the national team at the old Wembley and it was a dream come true. Now it is a gift to play there every week. When I drive on the north circular and see the bridge, it is like a gift. I always say to my assistant Jesus "One game more, how lucky we are."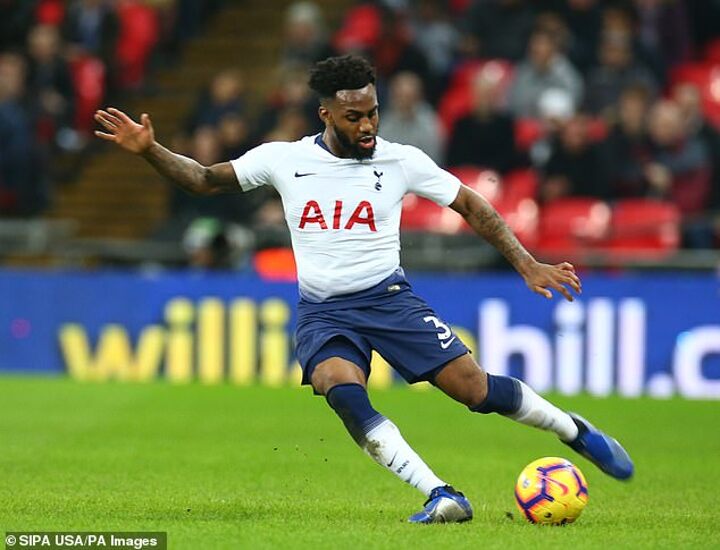 It's the best place in the world to play football. Soon we will share Wembley and the new White Hart Lane as the best place. I understand the fans are disappointed but I want to enjoy it every time.'
Pochettino, whose side travel to Leicester on Saturday, also criticised England manager Gareth Southgate for failing to rest Kieran Trippier at the World Cup.
Trippier came off injured during extra-time of the semi-final against Croatia when England had used all three of their substitutes yet he then played in the 3rd placed play-off against Belgium three days later.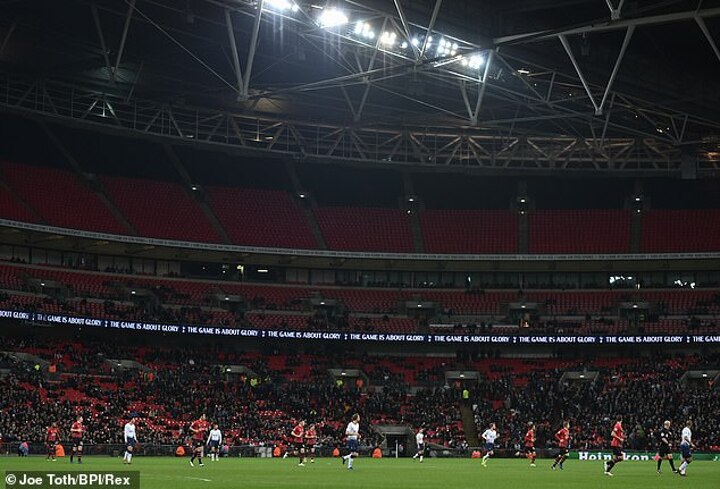 Trippier has missed much of the last month with a groin problem. He returned against Southampton on Wednesday but was forced off late on when the problem flared up again. He is now a major doubt for the crucial Champions League trip to Barcelona on Tuesday and Pochettino believes the problem began following England's 'weird' decision at the World Cup.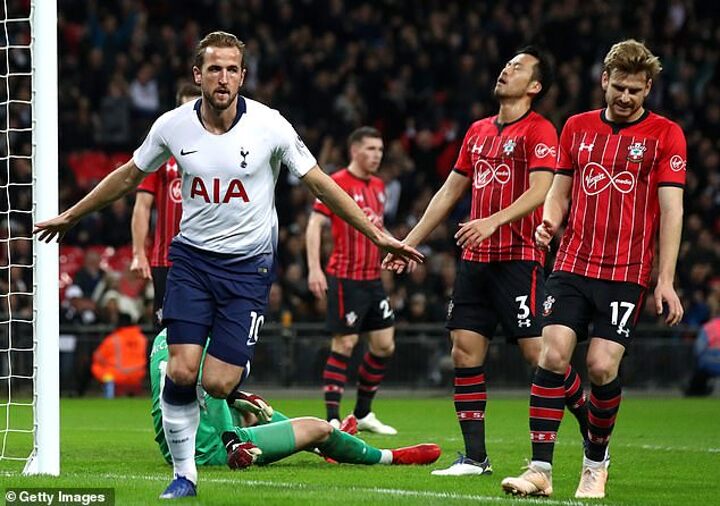 'I am so clear in my concept,' Pochettino said. 'When you come off and leave your team with one player off (as Trippier did against Croatia), it's because you are in a problem. After three days to be available to play, it's a little bit weird to be available.
In my opinion, a player who asked to come off the pitch, it's common sense that it's impossible to play and something is wrong in that situation. I told you that the problem started there for him. He didn't start the season against Newcastle or against Inter in the Champions League. We try to do the best for the player. We are thinking in the same way and providing the platform the players' performance.'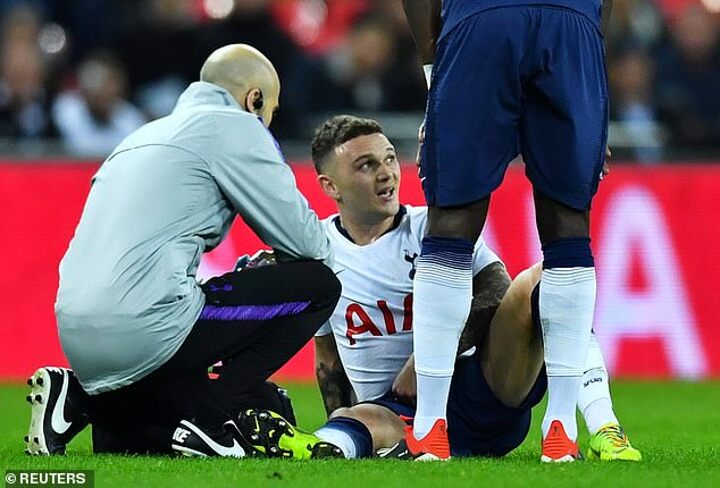 Pochettino, however, insisted his overall relationship remains strong with Southgate.
The Argentine added: 'They know how clear we are after six years working in England. We are the first ones happy that the national team takes success. We feel part of the success. We have a very open and honest and clear relationship. We now share our decisions on how we see things. No problem. It's about being positive and helping us and the national team.'