Manchester City took the train down to London for Saturday's blockbuster clash with Chelsea as they aim to put further steam behind their Premier League title tilt.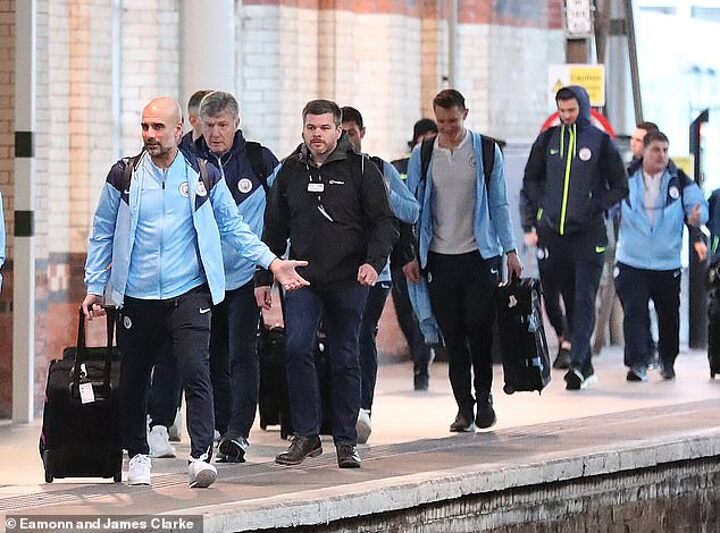 Pep Guardiola and his squad were snapped boarding their transport at Manchester Piccadilly station on Friday afternoon for the two-hour journey to the capital.
City, who remain unbeaten after the first 15 matches of their title defence, currently enjoy a two-point advantage over closest challengers Liverpool and have 10 points on Chelsea.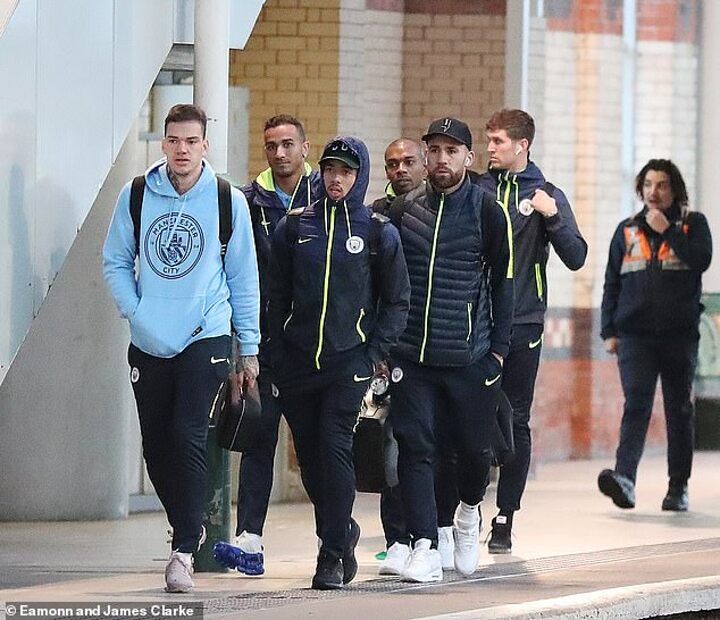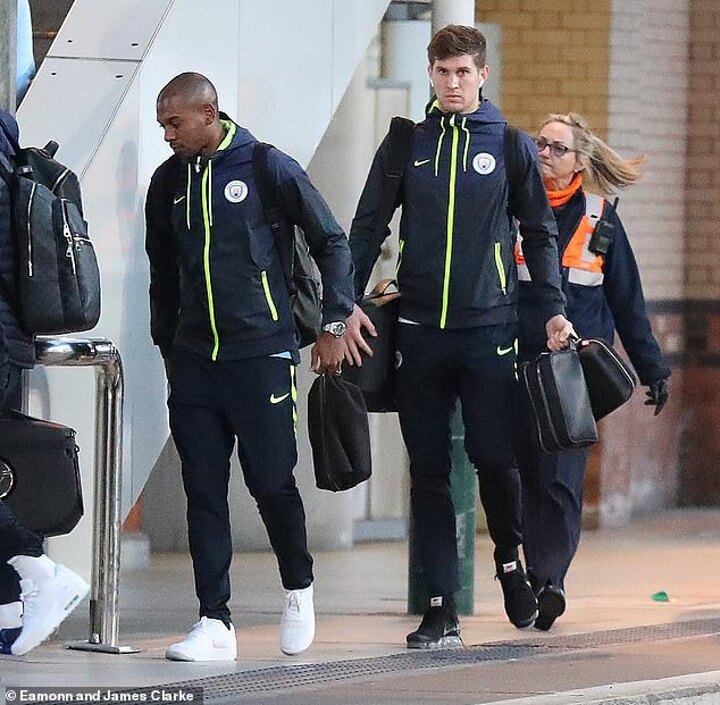 But if Chelsea recover from their recent setbacks against Tottenham Hotspur and Wolves to record a victory at Stamford Bridge, fresh life would be breathed into the title race.
City travelled to London without two star performers in Sergio Aguero and Kevin de Bruyne, with neither recovering their fitness in time for the match.
Argentina striker Aguero has missed their last two matches - the home win over Bournemouth last Saturday and the midweek success at Watford - with a muscle problem.
Belgian midfielder De Bruyne is nearing a return having been sidelined since early November with a knee problem.
Guardiola said that Saturday's match will come too soon for both players: 'Both cannot play tomorrow. Both will be back soon.'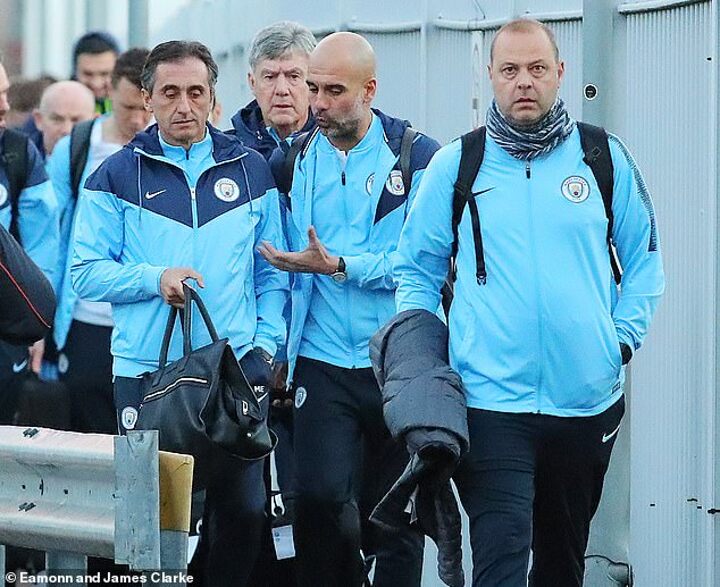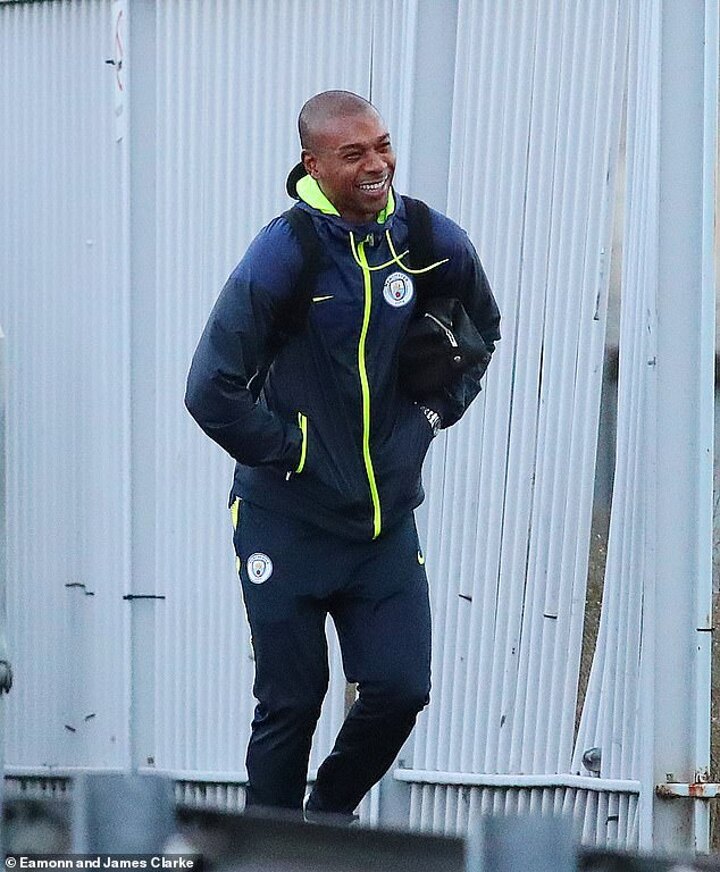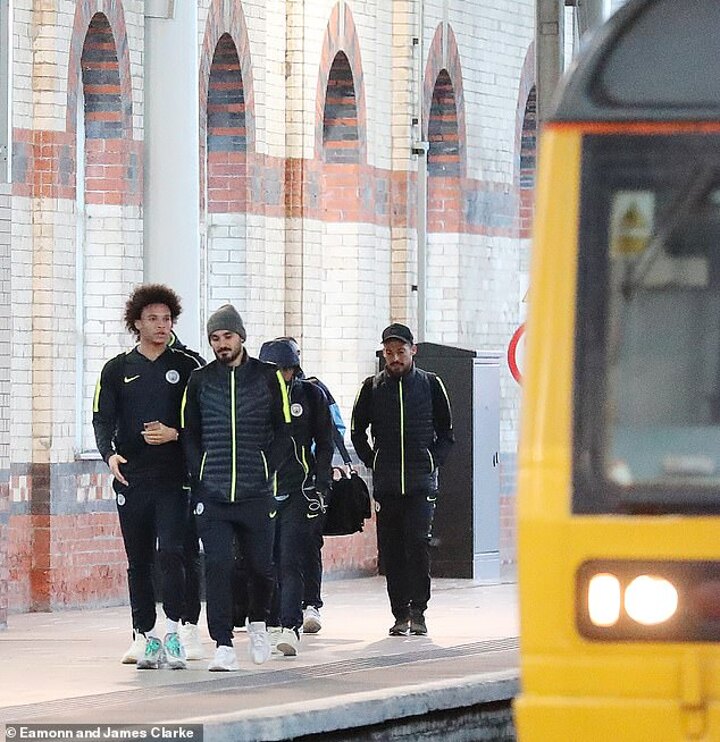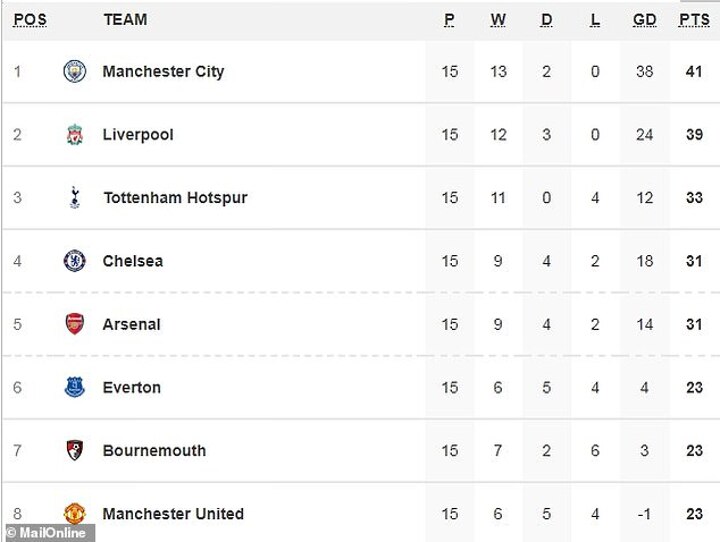 Though Chelsea have slipped back down the table following those two recent defeats, Guardiola knows it will still be a tough assignment at Stamford Bridge.
He said: 'Always Stamford Bridge is difficult. I've travelled there many times as a manager and won once - last season. Most of the time I lose there.
'They are a good side, a really good team. You see the level of people on the bench - they don't play regularly but they are excellent players. They are a real contender, an excellent team.
'How are they going to react after losing two games? I can imagine how intense, how aggressive and how committed they will be. That's why it's a good test for us, I will welcome that.'
Guardiola's opposite number Maurizio Sarri has spoken of City in complimentary terms ahead of the game, describing them as 'the best team in Europe, maybe the best in the world'.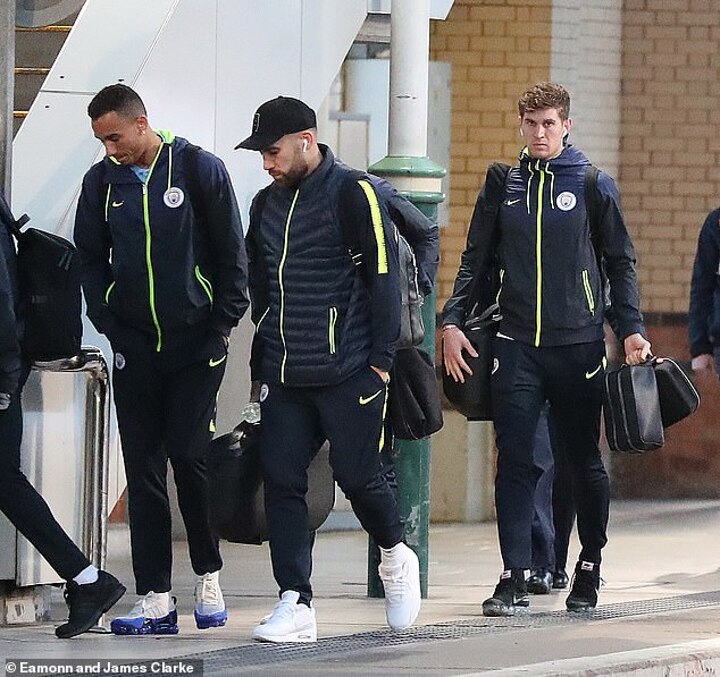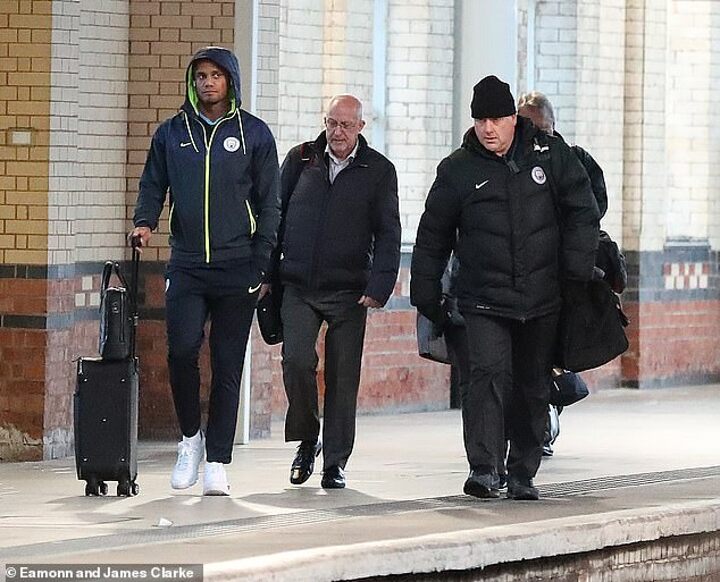 Guardiola was too modest to agree.
'Thank you but we are not the best,' he said. 'To be the best we have to win the titles and we did not win the titles to be the best in the world.'
Guardiola feels Tuesday's 2-1 victory at Watford, when City endured a nervy finish after dominating early on, underlines this point.
He said: 'We could have dropped two points in the last 10 minutes. After 2-0 we were not the best side. There are many things we can do better and tomorrow we have a very demanding test for us.'
Guardiola has been impressed by the work of Sarri so far in his first season at Chelsea.
He said: 'He needs time. Maybe they are not playing 90 minutes but when they play good for 50, 60, 70, 75 minutes they are excellent.'