It has been said that keeping pets at home comes with so many benefits, such as lowering down stress levels, keeping away from being alone, helping kids to improve their sense of responsibility, etc. Football superstars, like so many other people, have shown their tendency to keep company with the little cute friends of humans.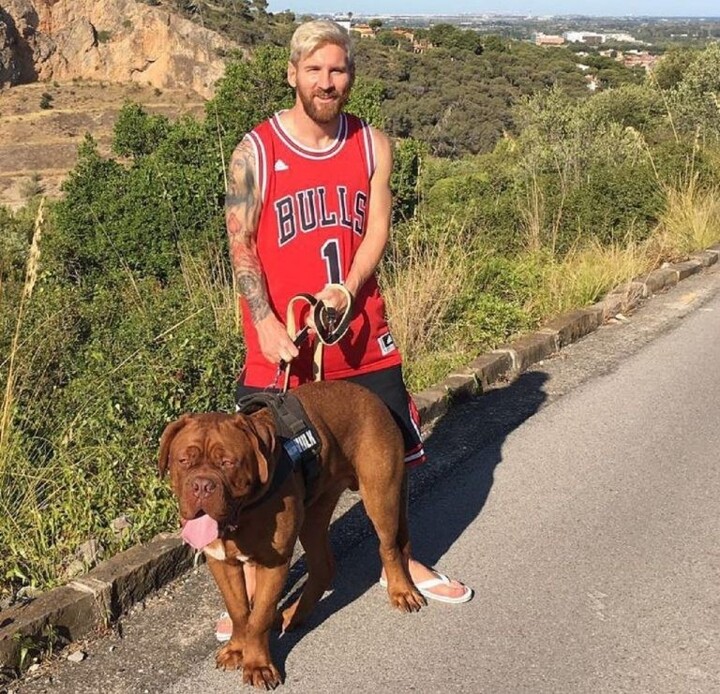 Now we are going to take a look at some of the most famous footballers and their pets.
Messi's dog
Dogue de Bordeaux, also known as Bordeaux Mastiff, a robust and Herculean French breed, is the kind of dog of which Lionel Messi owns one. La Pulga Atomica named the dog, "Senor Hulk". This breed weighs around 54–65 kg, and the height of this animal reaches 60–67 cm.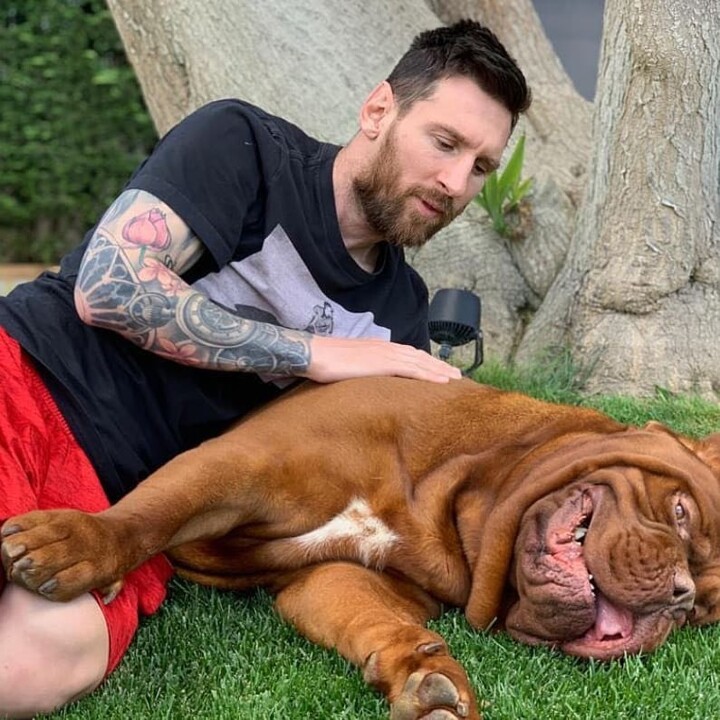 The Argentinian superstar has been seen with his resilient friend, so many times, especially through the posts he shares via his social media accounts.
Marcelo's dogs
Marcelo, the 32-year-old Real Madrid defender comes out as a huge dog lover. Marcelo is the guardian of six fearsome dogs, and we are going to take a brief look at these imposing babies, find out what's their name, and what breed they belong to.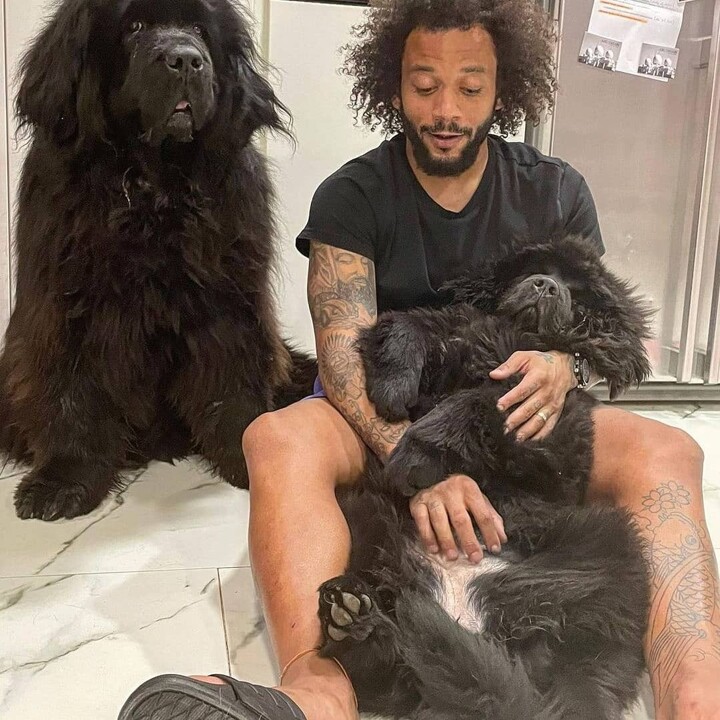 • Lola (Newfoundland): Large-sized and powerful, not much friendly as the British Bulldog.
• Kiara & Ully (French Bulldogs): Small in size with a cute little angry face.
• Nalla (Labrador): Greatly popular breed with a stout impressive body.
• Bella (Miniature Pinscher): A German one, acknowledged for being clever and tiny shaped.
Salah's cats
The Egyptian superstar, is more of a cat person. Salah's companionship with pets is delighted by the presence of two Balinese cats.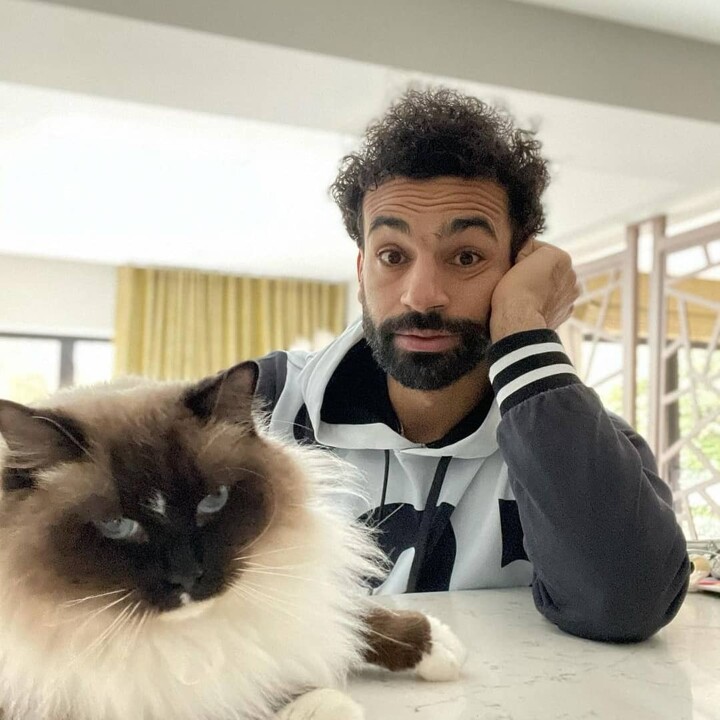 Balinese's are mesmerizing long-haired cats with sapphire-blue eyes. The Egyptian Messi, has shown his support for animal rights by reacting against the press release in 2018 in the matter of his motherland, ascribed to exporting homeless animals from Egypt. Salah was concerning they would be used for foods. He tweeted: "Cats and dogs will not be exported anywhere. This won't happen and can't happen."
We had a German shepherd, a cat, rabbits, guinea pigs, and there was a time we had a horse in the garden. That's how my love of animals started.
Havertz's donkeys
At weekends, I used to go to a forest in Aachen with my family with the dog. We would all get on a horse and ride it for one hour in the forest.
"My sister rode horses a lot so I would often go with her and watch her. When I was about nine, my parents gave me a cuddly donkey for my birthday.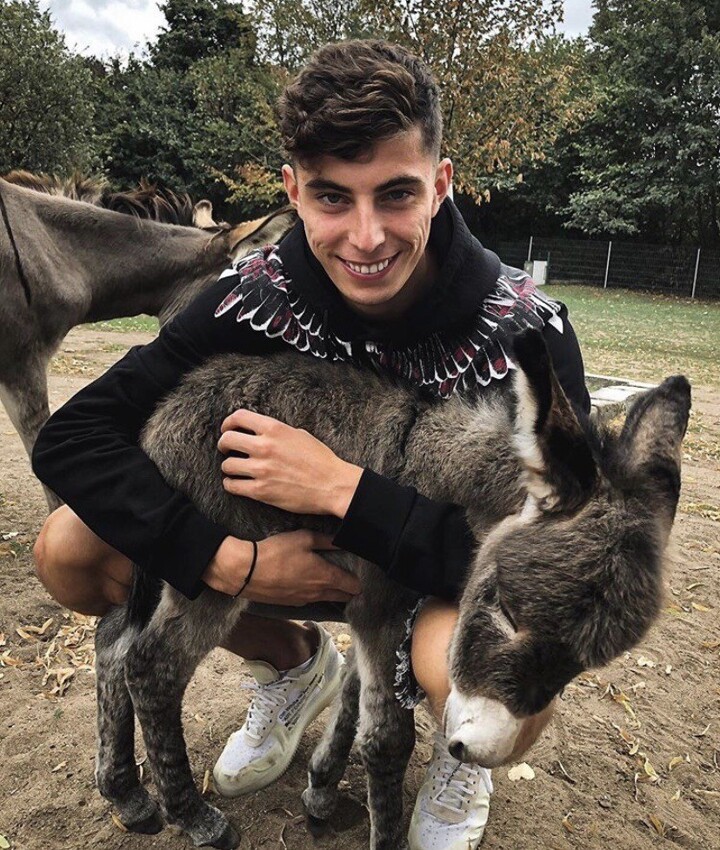 "I loved this small animal so much I told my parents someday I want to have a donkey or a farm with donkeys. Then for my 17th birthday, my parents gave me a partnership with rescue donkeys.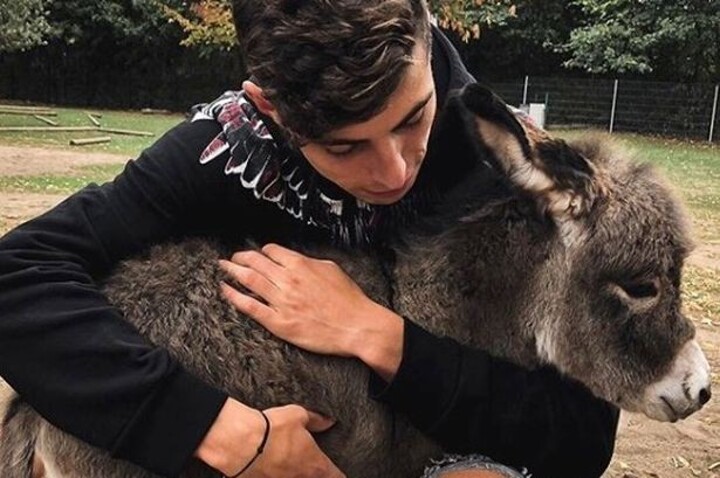 "For example, donkeys that had come from the circus or the zoo and had been badly treated. You would pay money every month and then the people would get food for them and look after them. They gave me the partnership for three donkeys, and I could visit them and spend time with them.
One day, there was one donkey at the butcher who was eight months or nine months old, and this guy who had all the donkeys said to me 'he's at the butcher, can you help?'. I said of course! It all started with this donkey.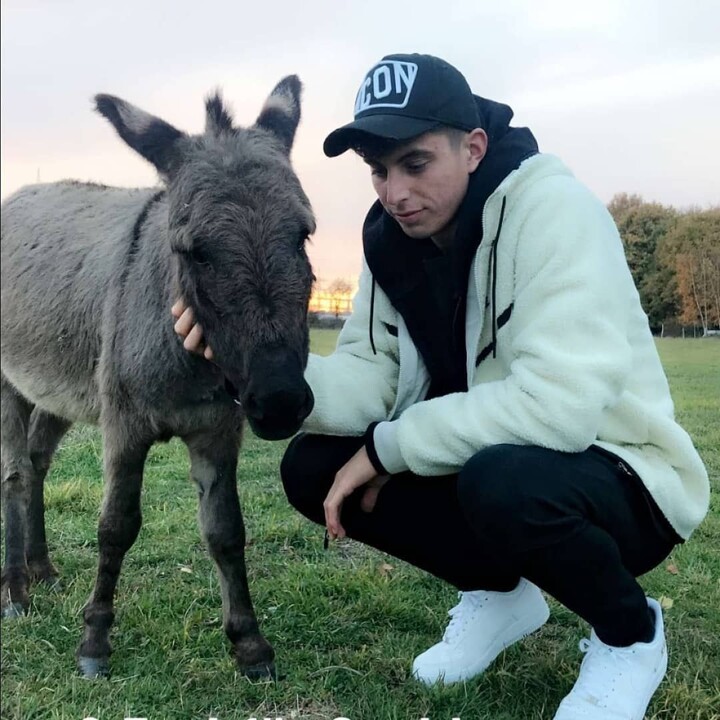 "There are now four donkeys next to the house where my parents used to live. My parents, my sister and my grandmother are taking care of them. They are getting more and more in the next few years."
Havertz endured a slow start to his Blues career but now has five goals and seven assists in all competitions for Chelsea this season.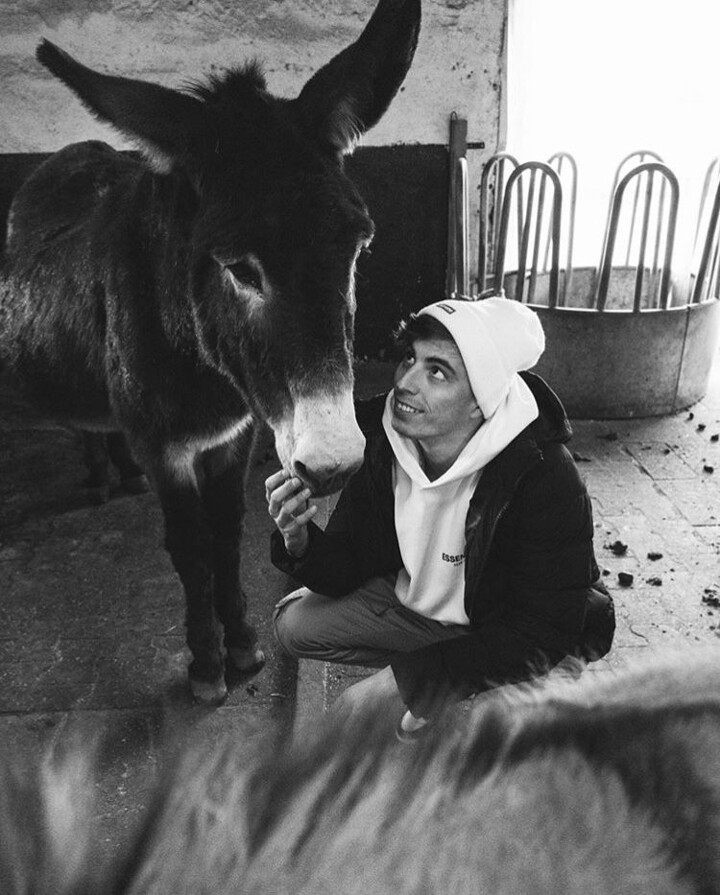 And he reckons the decision he made with his girlfriend to buy a puppy has helped him settle in to his new home.
Havertz said: "We decided when we came here we need a garden and we need a dog.
Thomas Muller's horse
When Thomas Muller isn't banging in the goals for Bayern Munich he spends his leisure time with his wife on the farm along with their horse named Dave.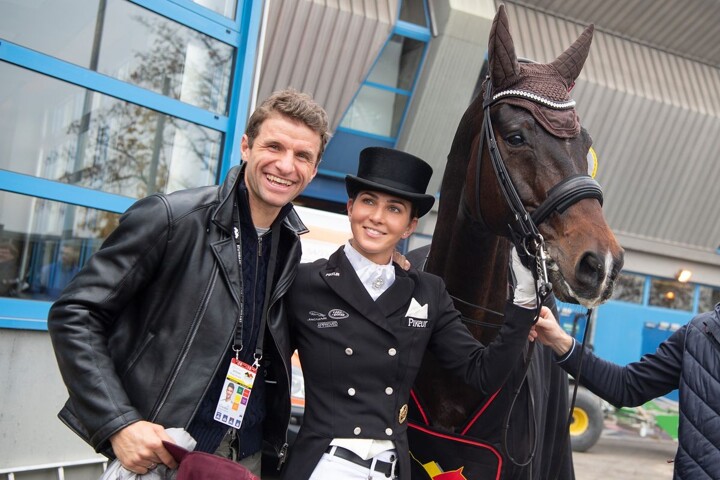 Lisa Trede became Thomas Muller wife, Lisa Muller after the pair tied the knot in December 2009. Thomas Muller wife Lisa was initially the long-time girlfriend of the star footballer and the two were engaged for two years before eventually tying the knot. An interesting fact about Thomas Muller wife Lisa is that she is a semi-professional equestrian who works on a farm. Thomas Muller wife, Lisa has her own stables which prove her passions and adoration for horse riding. Lisa is usually accompanied by her husband Thomas during horse dressage exhibitions and the pair appear to enjoy posing for pictures with their horse, Dave.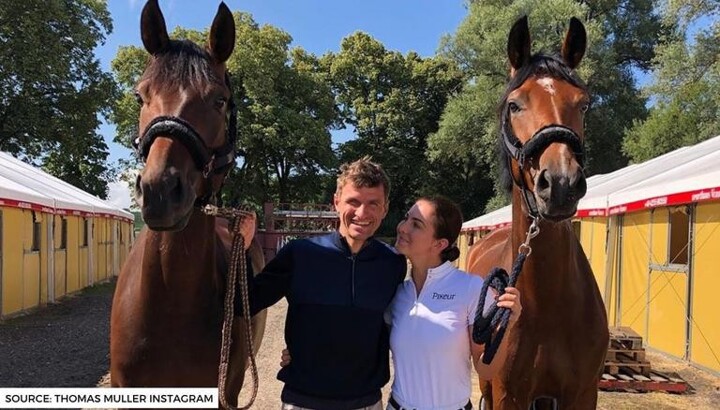 There are a few perks of playing husband to a horse rider. For the 30-year-old Thomas Muller, he is allowed to spend quality time with his companion Dave. The Thomas Muller horse named Dave makes the footballer feel comfortable as Muller claims he is fascinated by the horse's attitude and way of life. Although Bayern Munich have forbidden Muller to ride a horse due to a fear of injury, Muller keeps kept busy addressing himself as the title suggests 'managing director of carrots'. Thomas Muller wife Lisa needs to feed the dogs on the farm as part of her job which provides the Bayern forward some fun time with Dave:
Argentine professional footballer, Sergio Leonel Agüero del Castillo, owns a lovely dachshund. During the government's Covid-19 lockdown of the UK, the Manchester City striker shared a cool video of him and his pet having their own football training at home.
Matthew Oakley's Piranhas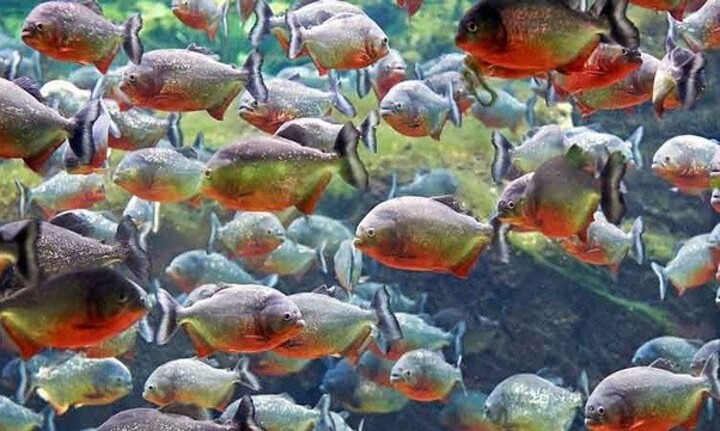 Ok! It does not and will not get better than this. Or worse if you think of it like that. Piranhas. This man owns Piranhas. Matthew Oakley, who used to play for Leicester (when they were irrelevant,) owns a bunch of red-bellied Piranhas. The Englishman imported them from South America, and we're bewildered as to how he still has his hands attached to his body.
Balotelli's Super Pig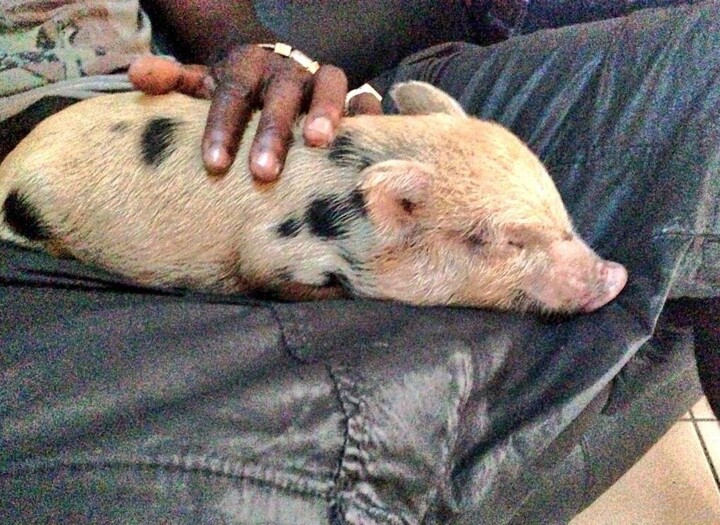 Balotelli- Why always him? Mario, thankfully, didn't do anything nearly as wild as Matt. He just went and got himself a cute little pig and called her Super. He was in Milan then, and when he wanted to bring her to Liverpool, it was met with staunch resistance from the English government. For the record, they allowed piranhas.