Hi all, welcome to All Football's On This Day! Let's find out what happened today (February 3rd) in football history. If you have more stories and news that happened on this day in history, please post them in the comment area and share them with AFers!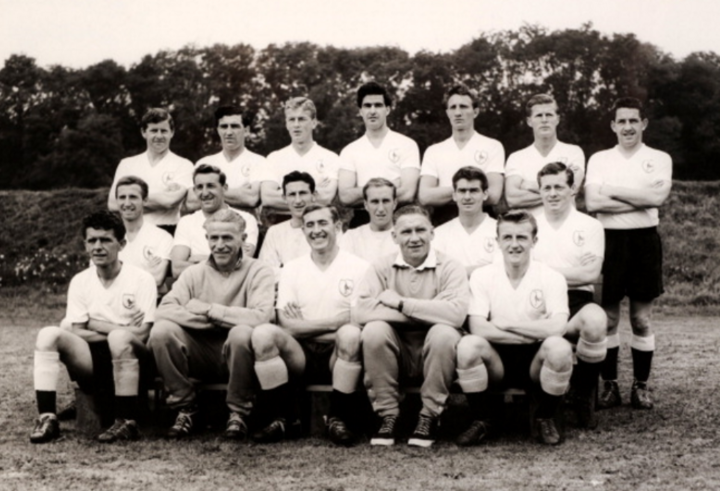 On This Day in 1960 - Those Spurs What A Crew
On 3 February 1960, Tottenham Hotspur secured their record win, a 13-2 victory over Crewe Alexandra in a Fourth Round FA Cup replay. It is also Crewe's record loss.
The fact that the tie had gone to a replay was surprising, since, at the time of the original match, Crewe were sitting 16th in Division Four--83 places below Spurs, who were at the top of the First Division. But Crewe managed to hold the league leaders to a 2-2 draw on 30 January, forcing a replay at White Hart Lane.
There, the hosts wasted no time in establishing their dominance. By the 30th minute, Spurs had a 6-1 lead which they extended to 10-1 by the break en route to the final score of 13-2. Inside forward Les Allen had the day's highest tally with 5, followed by centre forward Bobby Smith (4), winger Cliff Jones (3), and inside forward Tommy Harmer (1).
Unfortunately, Spurs were not as prolific in the next round where they lost to Blackburn, 1-3. They got their reward the following season, however, winning a league and FA Cup double (including another Fourth Round victory over Crewe in the FA Cup by the relatively modest score of 5-1).
On This Day in 2002 - Do You still Remember Kluivert?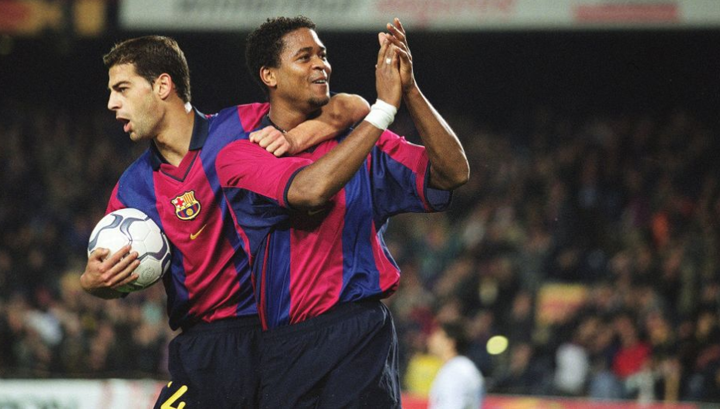 On 3rd February 2002, Barcelona sealed an important victory against La Liga team CD Tenerife as the Catalans beat the hosts 6-0.
The former Dutch star scored FOUR goals for Barcelona after Puyol's opener in 45', 49', 66' & 70'. Sensational move!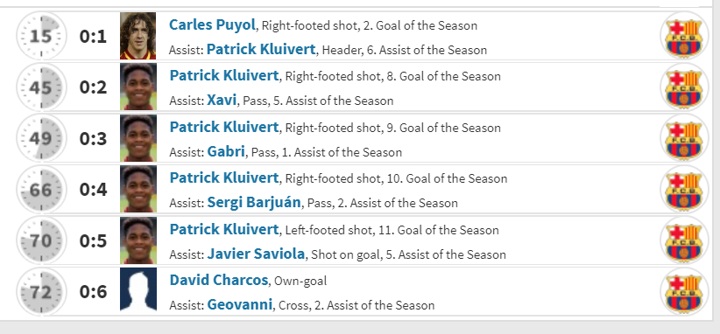 17 years have passed by, Kluivert now is the assistant manager of Cameroon.
He played as a striker in his footballer career, most notably for AFC Ajax, FC Barcelona and the Netherlands national team.
On This Day in 1908 - I've Always Wondered About That Shamrock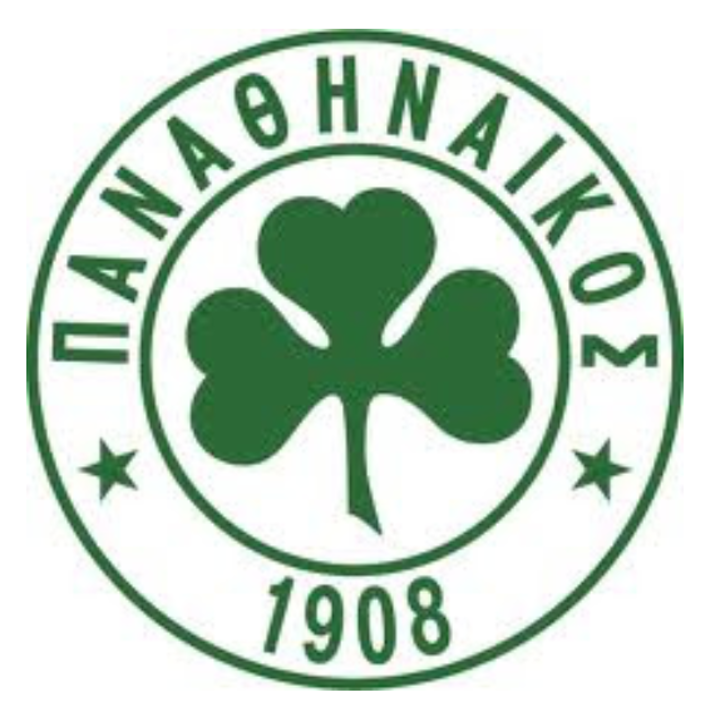 On 3 February 1908, Panathinaikos were founded in Athens. They have since gone on to become one of the most successful teams in Greece, with 20 league titles and one European Cup final to their name.
The club's founder, Giorgios Kalafatis, led forty others in a breakaway from their previous club, who had decided to drop football. They originally adopted the name Podosferikos Omilos Athinon, but changed it to Panathinaikos in 1924. Along the way, they fixed green and white as their colors and chose a shamrock as their club emblem (taking it from Chalcedona of Constantinople, the former club of Panathinaikos star and subsequent club president Michalis Papazoglou).
They won their first league title in 1930, but enjoyed their greatest run of success in the 1960s, winning six championships in the decade. In 1971, under manager Ferenc Puskás, they finished as European Cup runners-up, losing to Ajax in the final (it was the first of three consecutive European Cups for the Dutch side).
Panathinaikos won their most recent league title--their 20th--in 2010, adding it to their collection that includes 18 Greek Cups and three Greek Super Cups.
On This Day in 2008 - Going To Agogo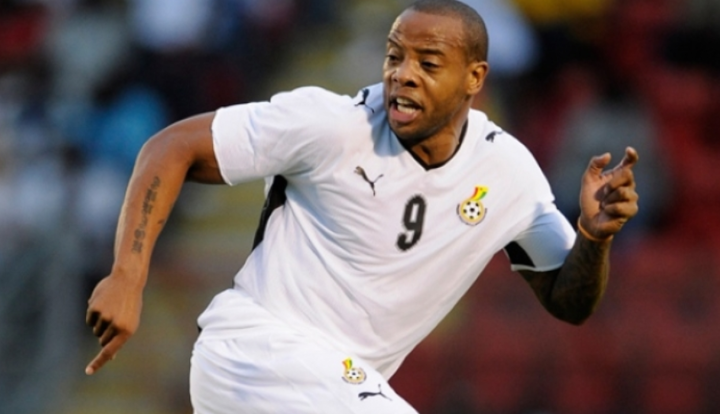 On 3 February 2008, hosts Ghana defeated neighbouring rivals Nigeria in the quarterfinals of the 2008 Africa Cup of Nations. The 2-1 win for the Black Stars avenged losses to Nigeria in two of the previous three tournaments.
Playing in Accra's Ohene Djan Stadium before a crowd of 45,000, Nigeria's Super Eagles took a first-half advantage when striker Yakubu Ayegbeni converted a 35th-minute penalty kick. The score momentarily silenced the home crowd, but they soon regained their voice and exploded with joy when Ghana midfielder Michael Essien equalized in the second minute of first-half injury time.
Ghana carried the momentum into the second half and continued to press, despite the sending off of their captain, John Mensah. In the 88th minute, striker Junior Agogo (pictured) netted the match-winner, sending the Black Stars through to the next round.
Perhaps drained from their emotional win over Nigeria, the Black Stars were unable to find the net in their next match, a 1-0 loss to Cameroon, but did not go home empty-handed, beating the Ivory Coast 4-2 in the third-place match.
On This Day in 1929 - Their Glory Truly Was Fleeting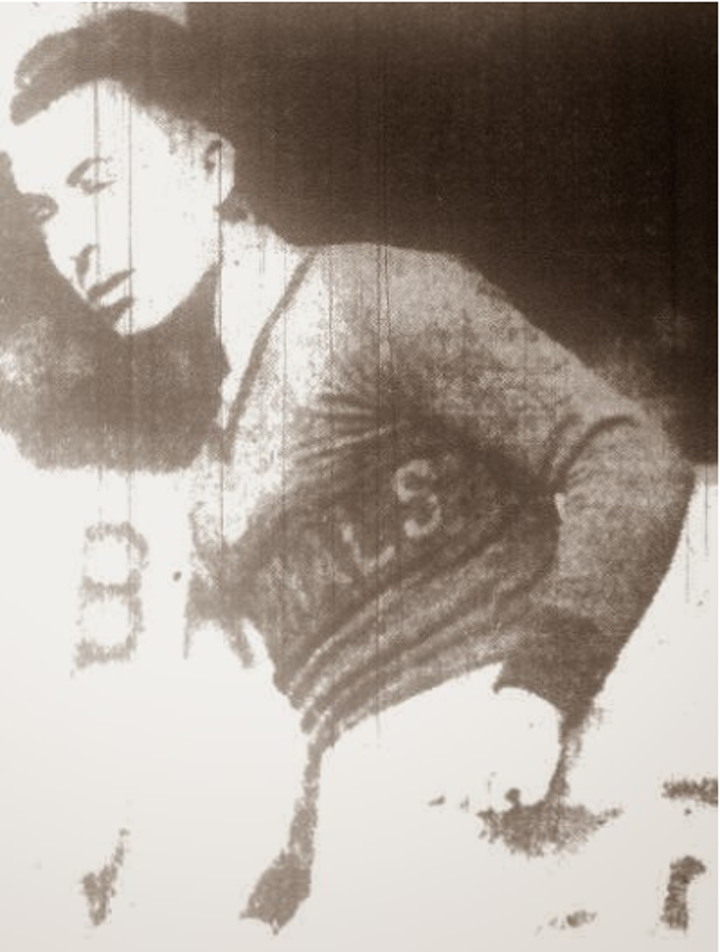 On 3 February 1929, the New York Nationals won the Lewis Cup over New Bedford, beating them 4-2 in a playoff.
The Nationals had been created in 1927, when owner Charles Stedham (who also owned the New York Giants baseball team) bought and rebranded an older team, Indiana Flooring. In that first season, they won the National Challenge Cup, the predecessor to the US Open Cup.
They got off to an equally impressive start in their second season, 1928-29, finishing third in the first-half standings and advancing to the final of the Lewis Cup, which served as the league cup for the American Soccer League. There, they lost the first leg to New Bedford, 3-2, then won the second leg 2-1, to set up a decisive single-game playoff, played at Hawthorne Field in Brooklyn.
After a scoreless first half, New Bedford took the lead with a 46th-minute goal from former Everton star Sam Chedzgoy. But midfielder Jimmy Gallagher (pictured), who had been with the Nationals since 1925 when they were still called Indiana Flooring, scored a hat-trick between the 56th and 73rd minutes, followed by a goal from striker Johnny Nelson as the Nationals went on to win 4-2 (Sam Kennedy was the other scorer for New Bedford).
It turned out to be the last trophy for the Nationals, who became the New York Giants in 1930, though they won the league title under their new name in 1931 before withdrawing from the ASL in 1932.