The strained relationship between Paul Pogba and Manchester United intensified last night when the club's World Cup-winning midfielder expressed his relief at linking up again with his French teammates and distancing himself from 'all the talk' about his future.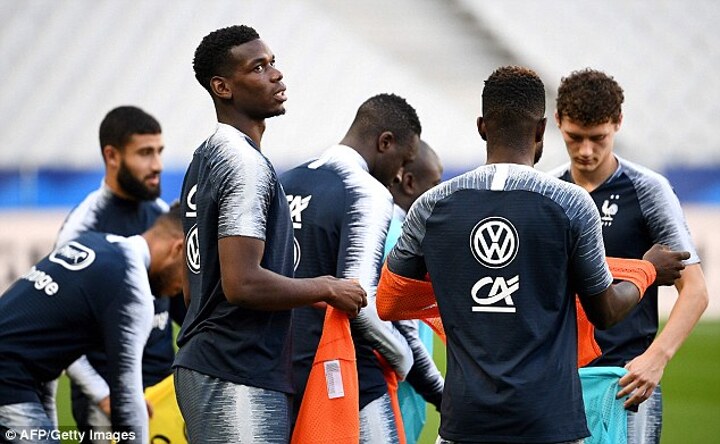 Rumours that Pogba no longer has the backing of Jose Mourinho continues to swirl around Old Trafford and the club's £89m record signing says the current international break could not have come at a better time.
Pogba had an average game in last Thursday's 0-0 Nations league clash with Germany in Munich but is relishing the re-union with his international teammates who take on the Netherlands today at the Stade de France for the first home game since the World Cup. 'It always does me good getting back with the national team,' said Pogba. 'The atmosphere is great and it gives me a real buzz.'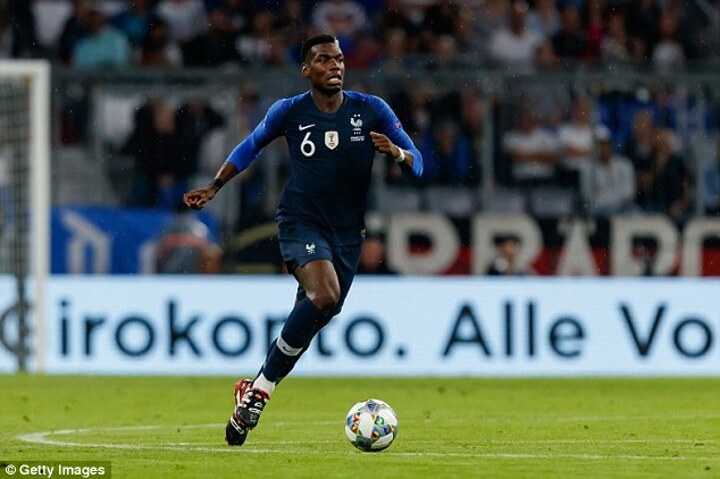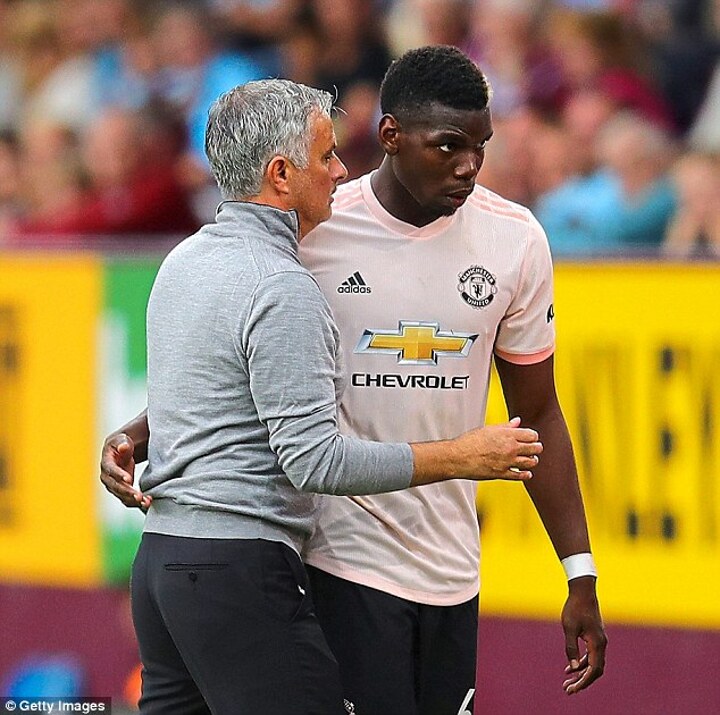 Pogba, who fell out of favour last season with United and was linked with a return to Juventus or Barcelona this summer, has been at pains not to get swept up in all the controversy about his situation at Old Trafford after United's wobbly start to the season.
But said he was fed up with those who questioned his commitment. 'It's not me who's doing all the talking. I'm trying to do my job and work on myself physically.'
Asked spefically about his relationship with Mourinho, Pogba replied: 'We have a pure coach-player relationship, that's right. One thing I can assure you, I will always give 100% - no matter which coach I always give everything for United.'
Pogba said it was unrealistic, however, to expect him to be living up to his price tag so soon after the World Cup. 'I got back late … so I'm trying to perform as well as possible. It's the same for everyone. Physically no-one is quite there yet. With time I'll get better though it's important to stay injury free.'
As on Thursday, France will be without their World Cup-winning captain Hugo Lloris through injury but appear to have unveiled a more than capable stand-in.
Although the Tottenham skipper is not in danger of losing his place, his replacement against Germany, PSG's Alphonse Areola, made a string of fine saves on his debut to preserve a point.
'Alphonse was fantastic,' said Pogba. 'He played as if he'd been a regular in the team. But I'm not surprised. I've known him a long time he gets better and better.'