Alexandre Lacazette has had his goal against Manchester United taken away from him by the Premier League's goal panel, but that may not be the end of the matter. Not if Pierre Emerick-Aubameyang has anything to do with it.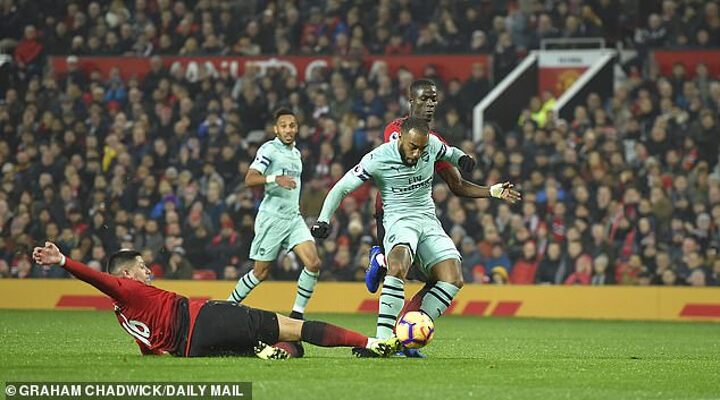 Lacazette broke through to bundle home his side's second during their 2-2 draw at Old Trafford, but was felled by Rojo's tackle as he went to shoot, the ball bobbling off the Argentina defender's foot.
The Frenchman didn't have the chance to celebrate originally having floored in the process of scoring. And there was insult added to the injury when the goal was taken away from him.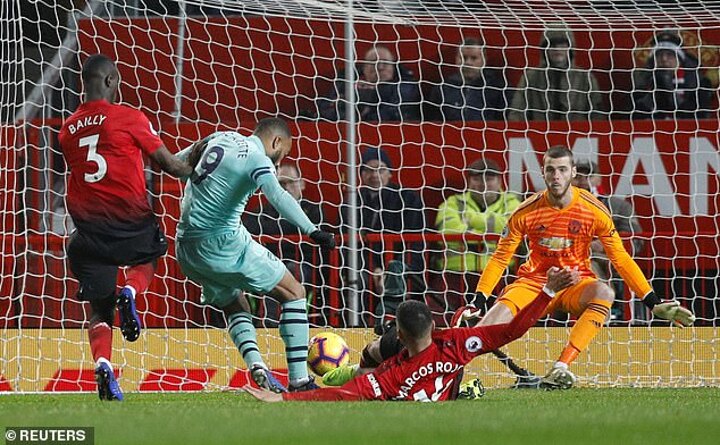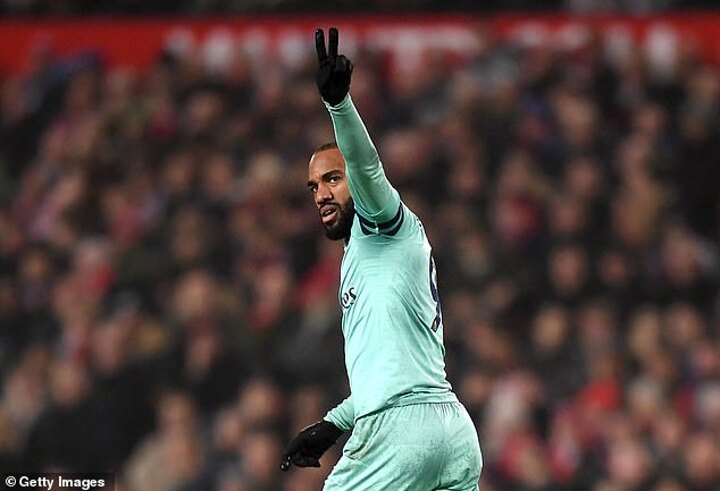 Responding on Twitter to the official decision, Lacazette tweeted: 'Really bro?' along with an inquisitive emoji, suggesting he had some reservations about the conclusion.
He wasn't the only one, and team-mate and strike partner Aubameyang was soon on the league's case, too.
'Are you suuuuurrrreeeeeee!!!!come on he touched it again with the shin,' tweeted the Gabon international, along with a thumbs down and a glasses emoji.
He wasn't the only one who had the Arsenal striker's back, with Henrikh Mkhitaryan writing: 'Nice goal @LacazetteAlex.'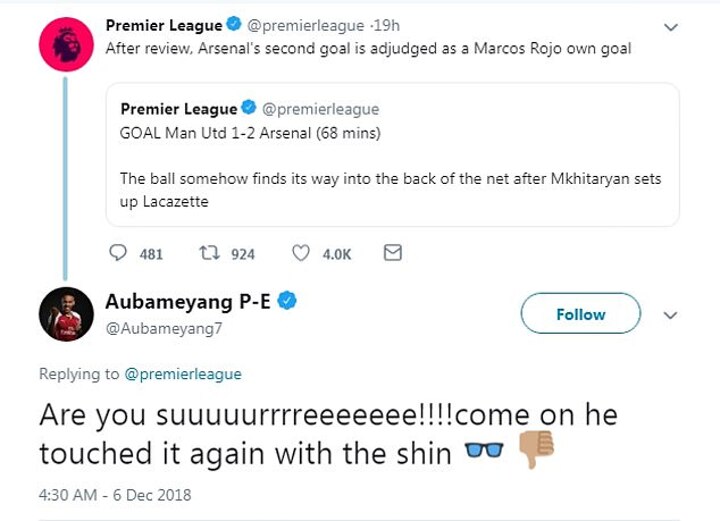 Lacazette also retweeted a video of the incident, appearing to show the ball coming off his shin last before rolling towards the goal.
Even without that goal, the 27-year-old has enjoyed a strong start to the season, scoring six times and assisting twice for an Arsenal side that have not lost in any of their last 20 outings.
Still, as Harry Kane showed last season, as a forward he will be willing to fight tooth and nail to have the United strike put back in his possession.