The unrest that Manchester United supporters feel towards the Glazer family's ownership of the club goes far beyond their record in the transfer market, but there are still plenty of questions to be asked regarding that department.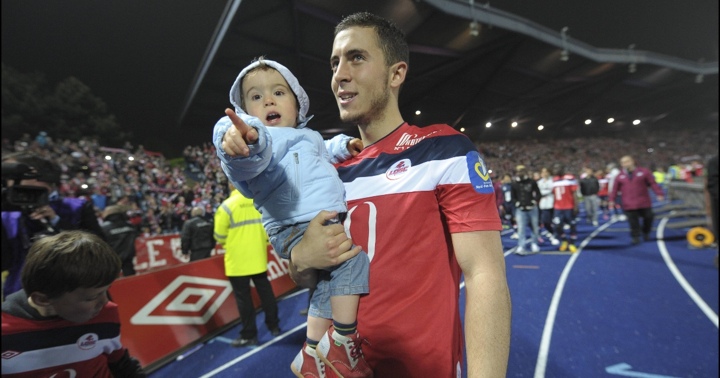 United fans have regularly criticised the 'Glazernomics' model of running the club, with serious complaints about the club's debt and lack of infrastructure spending.
While there has been investment in top talent like Paul Pogba and Bruno Fernandes, the club have missed out on some great players due to their reluctance to spend big.
We've looked at six of the best players the Glazers didn't sign due to financial reasons. Note: we've not included players who rejected a move to the club.
David Villa
Spain's all-time top scorer spent his peak years at Valencia, and despite being a goal machine for club and country, he remained at Mestalla for five seasons.
"Ferguson is a long-time admirer of the 28-year-old but Valencia want around £35million to £40million and United's position is that the fee will have to be lowered otherwise it will be financially prohibitive at a time when the club has accrued debts in excess of £700million," Daniel Taylor wrote in The Guardian in 2010.
"This is despite Ferguson's repeated insistence that the balance from the £80million sale of Cristiano Ronaldo to Real Madrid last summer is available, United having already spent £20million."
Villa eventually joined Barcelona instead and scored against United at Wembley in the 2011 Champions League final.
Wesley Sneijder
After being deemed surplus to requirements by Real Madrid, Sneijder joined Inter Milan in 2009 and became one of the best attacking midfielders in the world, a transformative signing that turned Jose Mourinho's side into Treble winners.
The former Netherlands international was heavily linked with a move to Old Trafford and even admitted he had held "unofficial talks" with the club in 2011.
But a deal failed to materialise as United reportedly baulked at Inter's £35million asking price.
Mesut Ozil
Sir Alex Ferguson was seen watching Ozil's Werder Bremen team play Fulham in a pre-season friendly after the attacking midfielder had been one of the breakout stars of the 2010 World Cup.
"Manchester United are considering turning their interest in Mesut Ozil into a formal offer providing Sir Alex Ferguson can convince the club's owners that the Germany international represents a bargain, available from Werder Bremen for as little as £13.5million," Daniel Taylor wrote in The Guardian in 2010.
Ferguson seemingly wasn't able to convince the Glazers as Ozil joined Real Madrid instead. The Germany international went on to register 47 assists in just three seasons in the Spanish capital and was a key cog as Mourinho's Los Blancos knocked Barcelona off their perch in 2011-12, with a record 100 points and 121 goals scored.
United did fork out £7.4million on Bebe though…
Sergio Aguero
Aguero had a reputation as one of the rising stars of European football during his time as a prolific youngster at Atletico Madrid. Naturally, United were heavily linked to a player of that calibre.
"His agent was demanding a price we were not prepared to pay," Ferguson wrote in his book Leading: Lessons in leadership from the legendary Manchester United manager.
The price in question? £35million.
The Argentinian later completed a £38miilion move to the sky blue side of Manchester and was a constant thorn in United's side for 10 years. Not only did he score nine goals against the Red Devils in 16 Manchester derby appearances, but he also scored the goal that denied United the Premier League title in 2011-12.
Eden Hazard
Having starred for Lille, Hazard became one of the most sought-after players in Europe and was linked with both United and City.
But Chelsea stepped up their pursuit of the winger after winning the Champions League and the Red Devils weren't willing to match their financial offer.
"There is a borderline in terms of what you would think is a good signing for United," Sir Alex Ferguson said in 2012. "I see some values on players, like Hazard for instance.
"To me it was a lot of money. He's a good player, but £34million? What we're finding anyway, the climate for buying these top players – not just the transfer fees, the salaries, agents' fees – is just getting ridiculous now.
"In the Hazard deal, Chelsea paid the agent £6million. The (Samir) Nasri situation was the same. It's all about what you think is value for a player. I am not envious of those deals at all.
"We placed a value on Hazard which was well below what they were talking about. So if it doesn't work, well we're not worried about that. We think we've got good value in (Shinji) Kagawa."
Hazard proved to be worth every penny during his eight years at Stamford Bridge, winning two Premier League titles, two Europa Leagues and an FA Cup.
The same can't be said of Kagawa.
Pedro
Louis van Gaal identified Barcelona's Pedro as his top target but the United board reportedly weren't willing to trigger the £23million release clause in his contract.
According to The Daily Mirror, the board valued him at around £17million and felt that the then 28-year-old had little resale value.
Chelsea's owners didn't have the same concerns and met the release clause, bringing the Spain international to Stamford Bridge.
Pedro went on to score 43 goals for Chelsea, helping them win a Premier League title, the FA Cup and the Europa League before leaving on a free transfer in 2020.
At least the Glazers were right about that resale value…